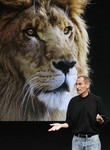 One of the new "features" in Apple OSX Lion is "resume". The idea behind it isn't bad, but the execution is really annoying.
Basically what happens is this.
Say you open a Word document and then another and another, so you've got several documents open. You might have had to review them.. who knows? It doesn't really matter.
In previous versions of OSX and in pretty much any other OS I've ever used, when you quit Word (or any other application for that matter) when you re-opened it either directly or by opening a file associated with it, it would either open without any documents or just the one you wanted to view.
The new behaviour is that it "remembers" all the documents you had open the last time you used the software. While this might be useful in some scenarios, like a power loss or if your machine froze or something, it's really really annoying the rest of the time. For example, I was reviewing ten Word documents about 3 weeks ago. Unless I actually close each one separately from within Word they will automatically be opened the next time I start Word!
However there are a couple of ways of getting around this. Thankfully.
If you hold down the option key when quitting it *should* forget the windows (files) you had open, so the next time you open it they shouldn't be there (via)
Of course you can also disable the behaviour completely, but that might be a bit extreme, as it's pretty much the "nuclear" option.
UPDATE: Jonathan Brazil suggest this preference panel add-on which allows you to customise the behaviour on a per application basis
Related articles