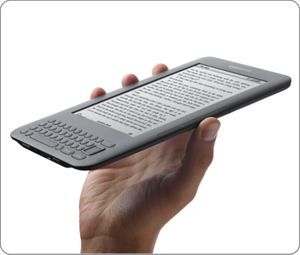 Amazon's Kindle is one of those devices that I've been looking at for a long time, but I couldn't quite convince myself that I needed one.
Well I still don't need one, but I suspect I might end up with one ..
Why?
Very simply put - they've cut the price on them down to something more palatable and introduced some new options.
So what's it got that makes the difference?
It's slimmer and the screen contrast is meant to have been improved. Anyone I know who uses the Kindle has always been impressed with the screen, while iPad users have complained about not being able to read text in bright light..
The introduction of a cheaper, Wifi only, model is also a good move. Sure, you can opt for the 3G model, but putting a wifi only one at the close to £100 mark is a good move.
Related Posts: