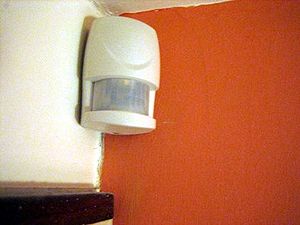 After my recent "incident" I'm going to be installing some kind of burglar alarm and possibly some cameras.
There are quite a lot of different solutions on the market, but I'm really not sure what to go for.
Ideally I'd like an alarm system that is loud ie. set it off and your ears are assaulted. It probably won't be hooked up to any monitoring system beyond a GSM modem that would alert me (and my designated contacts). The idea behind an alarm being to dissuade whoever is breaking in more than anything else. As the house is on a very busy street only a few hundred metres from the local police station I don't think much more is needed.
But the thing that I would really love to get is a few small cameras that could monitor the front and back of the house. Ideally they'd be hooked up to some kind of web based system so I could login and check what is going on remotely. Of course I've no idea what to even look for here - most of the cameras I've come across need to be hooked up to televisions etc., which really isn't what I'm looking for.
So does anyone have any suggestions?