My house sits on the corner into the housing estate. It's also a bit different in its style and shape from other houses in the area. So I'm fairly conscious about how the front of the house looks to casual observers. An unkempt front garden would make the place look almost abandoned!
I've no interest in having a fussy front garden that requires constant attention. When I got the house there were some shrubs of some kind planted at the front. I've no idea what they were and they never looked particularly good. In fact the entire front bit on either side of the porch was a bit of a train wreck.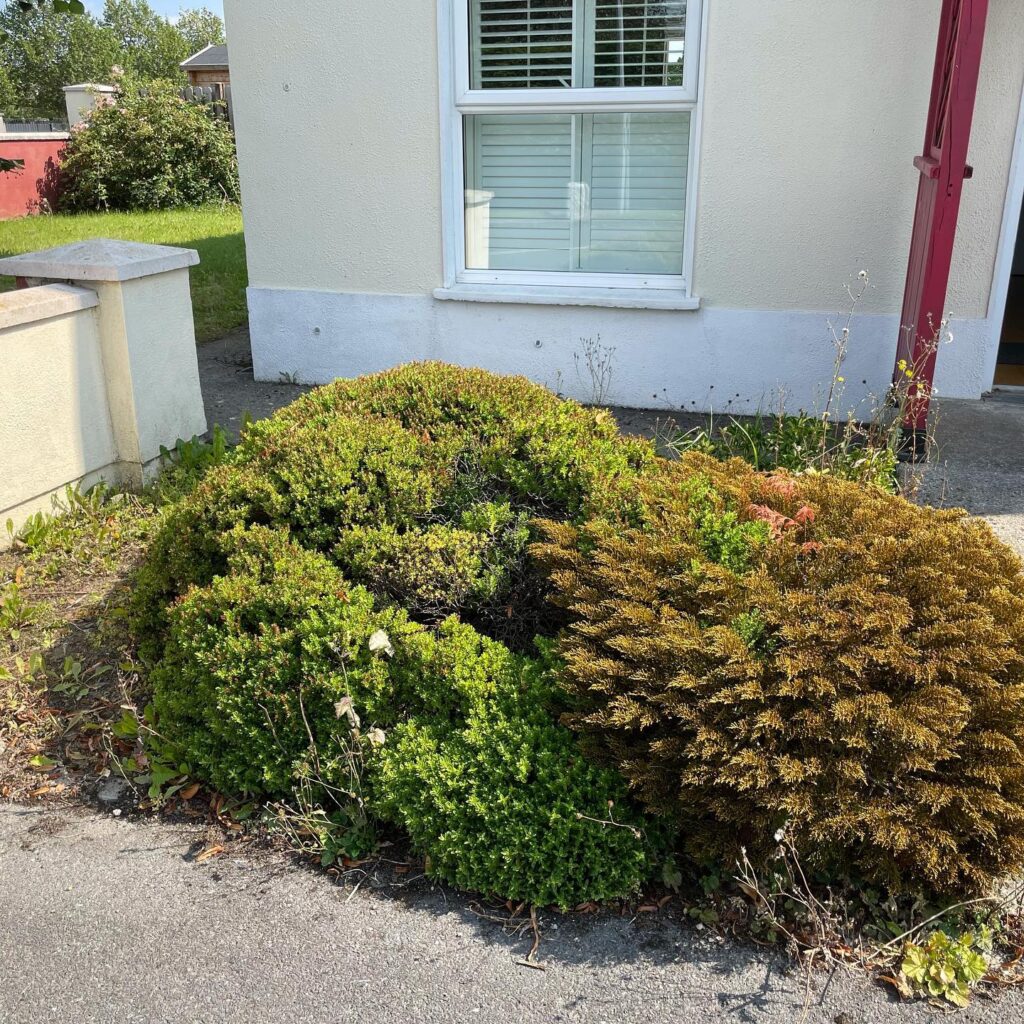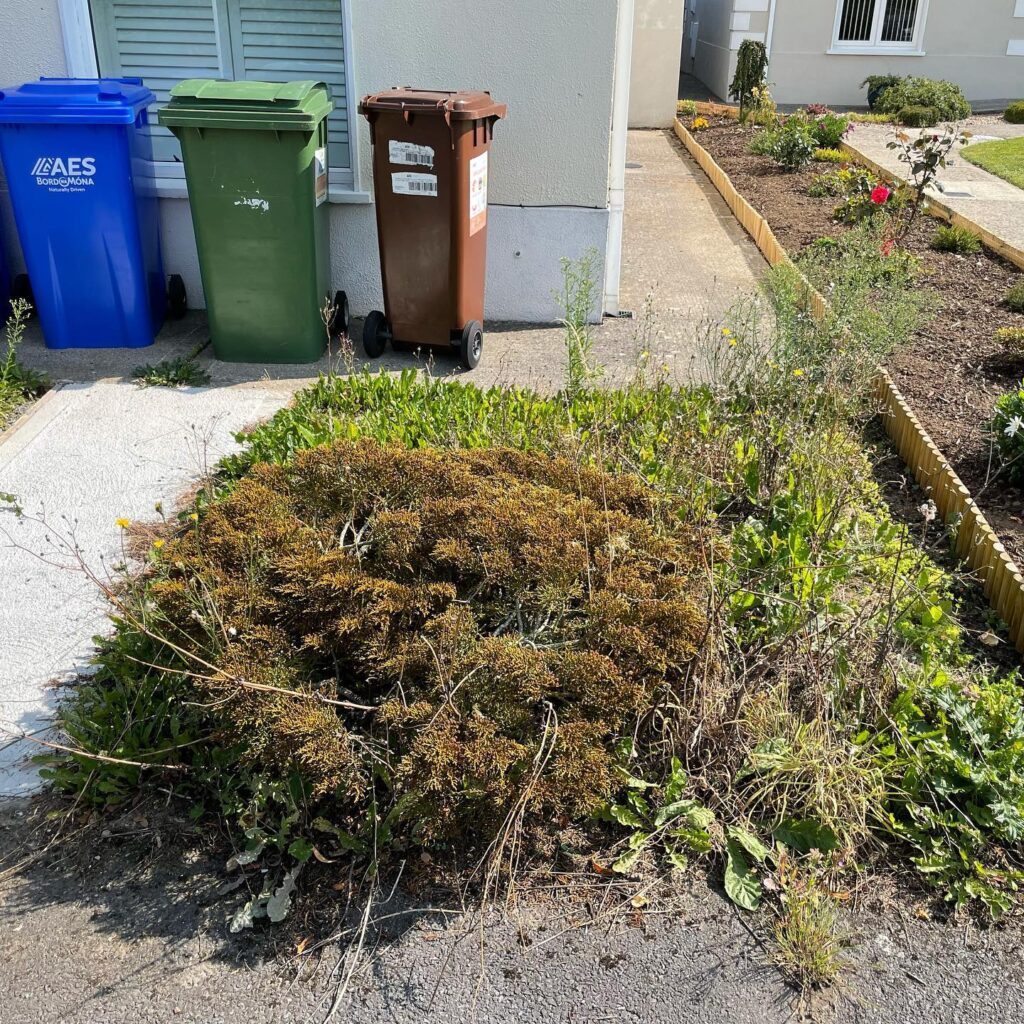 I tried earlier during the year to sow some wild flowers in the area at the front that wasn't covered by those nasty shrubs, but they simply did not take at all, probably because the top soil was thin and just plain awful.
The builders working on the back garden barbecue area had a mini-digger with them, so they were able to completely remove all traces of the shrubs at the front and also add more top soil. They'd removed a load of top soil while working in the back garden, so being able to redistribute it at the front was handy.
I'm not a fan of purely decorative plants. I like the idea of plants that serve a purpose of some kind. So for me the logical thing to do was to plant something out front that could do something useful. Either for me, or for the general environment. With that in mind I chose lavender. It smells nice and you can pick it and use it for cooking and to perfume clothes and dissuade moths. It's also good for bees.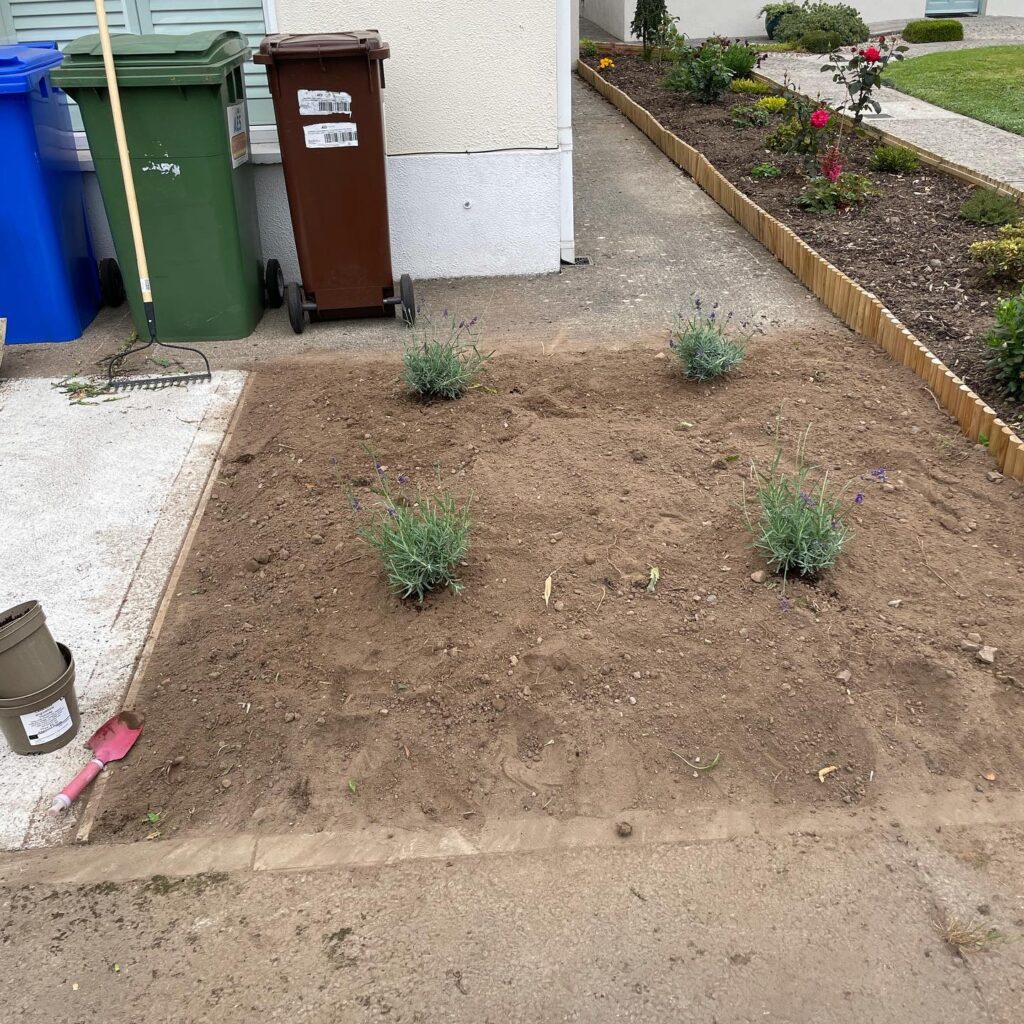 I'm a bit concerned that weeds will takeover the space between the baby lavender plants before they get a chance to expand their cover area, so I'll probably get some kind of wood chips or something to put down. Apparently one way of handling it would be too put compost down around the lavender plants and the wood chips in the space between the plants. Either way I'll be having a look at what's available locally and see if something takes my fancy. I want it to look well, but I really don't want something that requires constant maintenance.