Having a greenhouse is great. It's definitely worth the investment if you're anyway serious about growing any fruit or vegetables.
However greenhouses need watering. They get hot and whatever you're growing will not be very happy if it's not kept watered. Last year that meant I'd water the greenhouse once or twice a day when I was at home, but when I was away for a few days I had to rely on friends to drop over and give it a dousing.
I spent quite a bit of time researching options. Essentially I could have built some kind of watering system using arduino and raspberry pi, but I also discovered that I could buy an "off the shelf" system quite cheaply, so I went down that route.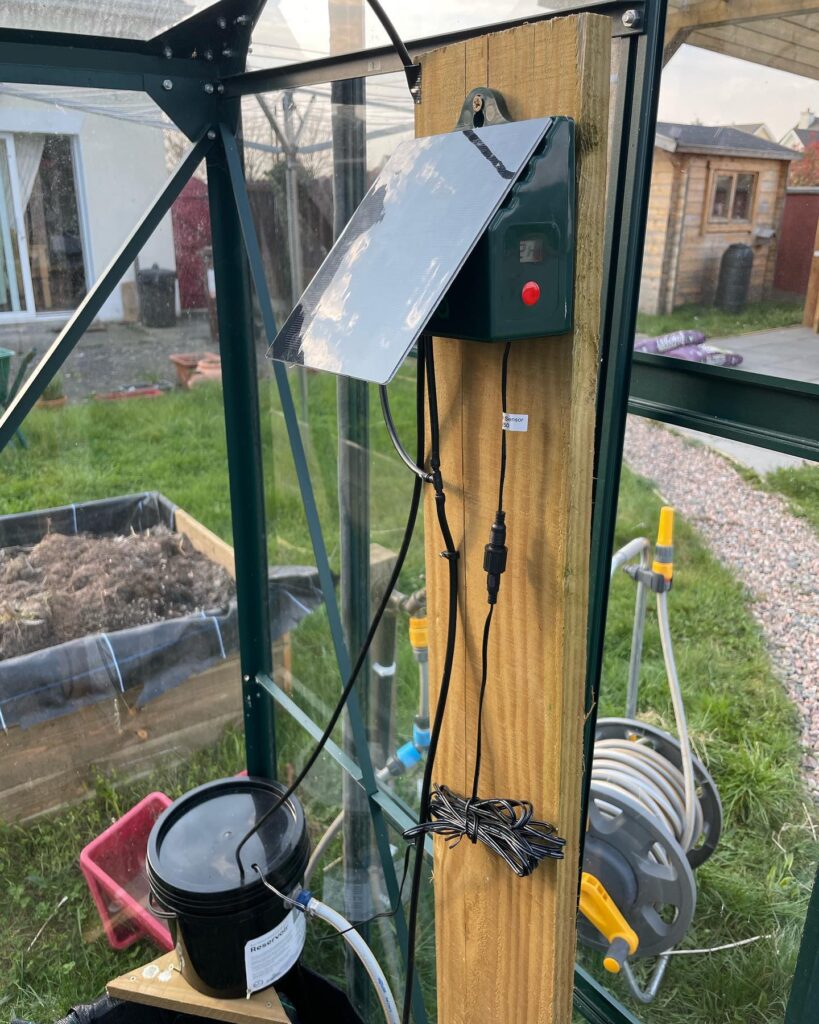 The system I chose is a solar powered one from a company called Irrigatia. There's a single solar panel that charges the water pump's battery. Over the course of the day it'll circulate water every couple of hours. The water pump isn't particularly big or powerful, so if you were expecting a "spray" of water you'd be disappointed! It's more of a drip, drip, drip.
The setup is fairly simple. One line goes to seep hoses which are running through the two raised beds which I'll be using for tomatoes and other things. At the moment they're sitting on top of the soil, but I'll probably bury them a few centimetres below the surface. The idea is that they get water close to the roots of the plants so burying them makes sense. Of course right now there's nothing planted in there but there will be.. soon.

The other line runs up and across to the other side of the greenhouse and terminates with multiple drippers.

At the moment they're mostly going into plant pot, but that'll be a problem further down the line so I plan to replace most of the pots with planters of various sizes. The idea there being that if I can only have a dozen drippers then I can't have more than a dozen planters or pots. So swapping pots for individual plants with planters that can take multiple ones makes sense to me. This is mostly as I intend to be away for a couple of weeks this summer on trips in Ireland and overseas.
Getting water into the greenhouse was a bit of a pain, as I completely overlooked it when I was getting the entire thing setup last year. I should have laid some basic pipes at the same time as the foundations were put down so that water could get in there later. I didn't. So getting it in after the fact was a lot more involved. If I ever move house I'll definitely be putting in water stuff in advance of the actual greenhouse!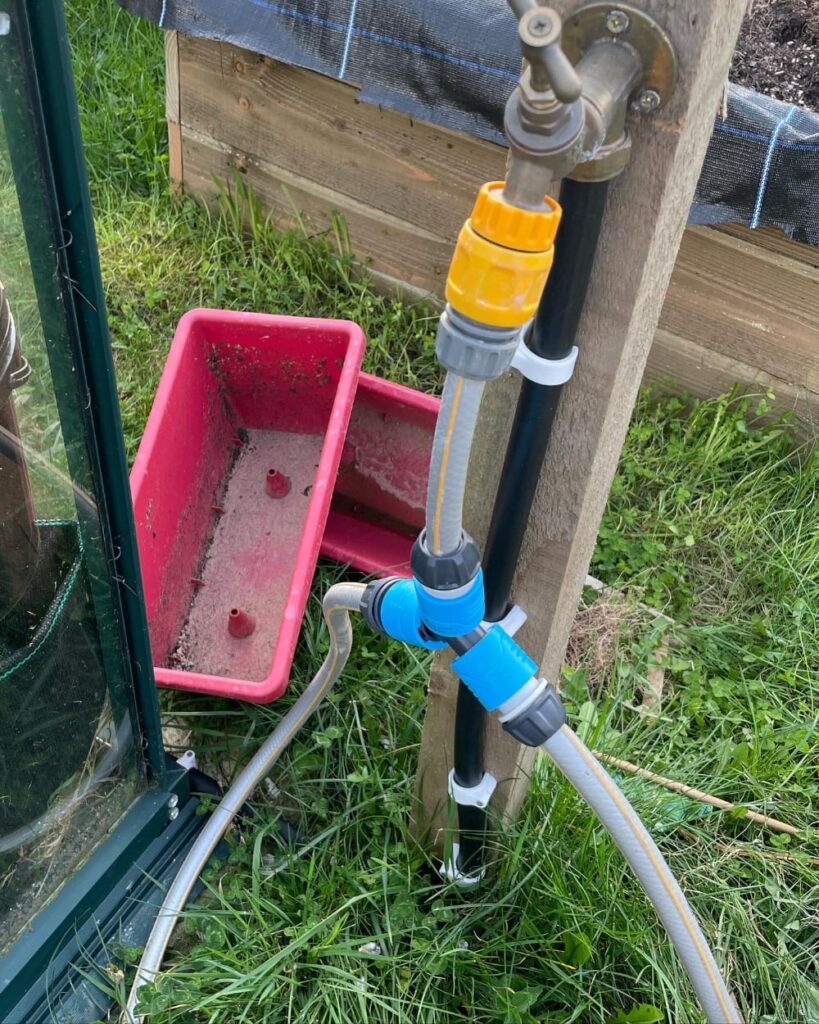 I'll still be using the hose to do a lot of the watering in the greenhouse and the garden – the irrigation system I'm viewing more as a "stop them from dying while I'm away" setup or a "stop them from dying when I'm feeling lazy" solution.
Over the next couple of weeks I need to sort out getting my seeds going properly.