This year I've spent quite a bit of time and effort on the garden. Like most other people I was working from home and not really going anywhere most of the time, so home improvements and gardening naturally got quite a bit of my attention.
Prior to this year my gardening had been mostly some herbs and very little else. While some of the more recent work has been focussed on aesthetics, the bulk of this year's focus has been around growing my own vegetables and seasoning. I've been able to cook entire meals where most of the ingredients came from my own garden. It's an incredible feeling to have that level of independence and freedom.
Yesterday I harvested some of the last vegetables from the greenhouse, so it seemed like a good moment to reflect on this season and what I've learnt.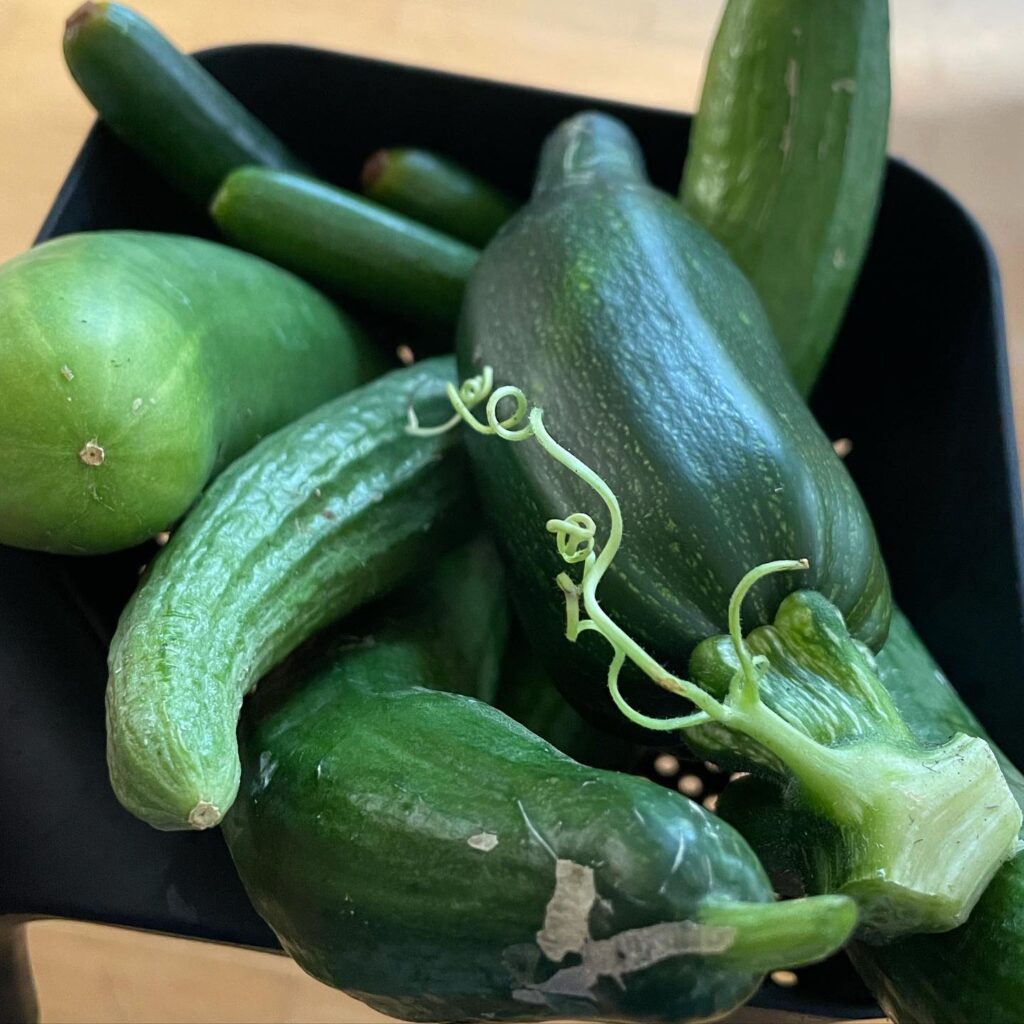 The greenhouse has been a game changer. I have absolutely no regrets that I got it. It's only a pity I didn't get it sooner!
Was my first season growing in the greenhouse ideal? Hell no! I made a lot of mistakes. I've learnt quite a bit and I hope that next year I'll be able to do things a lot better. I'll probably make new mistakes!
Positives:
Pretty much anything that I put in the greenhouse grew. While some things did better than others, overall the greenhouse meant that stuff could actually grow which wouldn't have done so well if it had been planted outside.
I've been able to use fresh basil pretty much whenever I wanted to.
I've had plenty of other fresh herbs.
I've been able to make salads using just my own produce.
Negatives and Lessons Learnt:
I didn't have a clear plan at all about what I wanted to grow. So I ended up just grabbing random plants and seeing what would happen. This meant that I wasted time and energy dealing with some plants that were totally pointless.
However this stemmed from me wanting to make use of the space as much as possible. At the peak of the growing season there wasn't much space left available in the greenhouse, so I'll chalk that up in the positive column as well.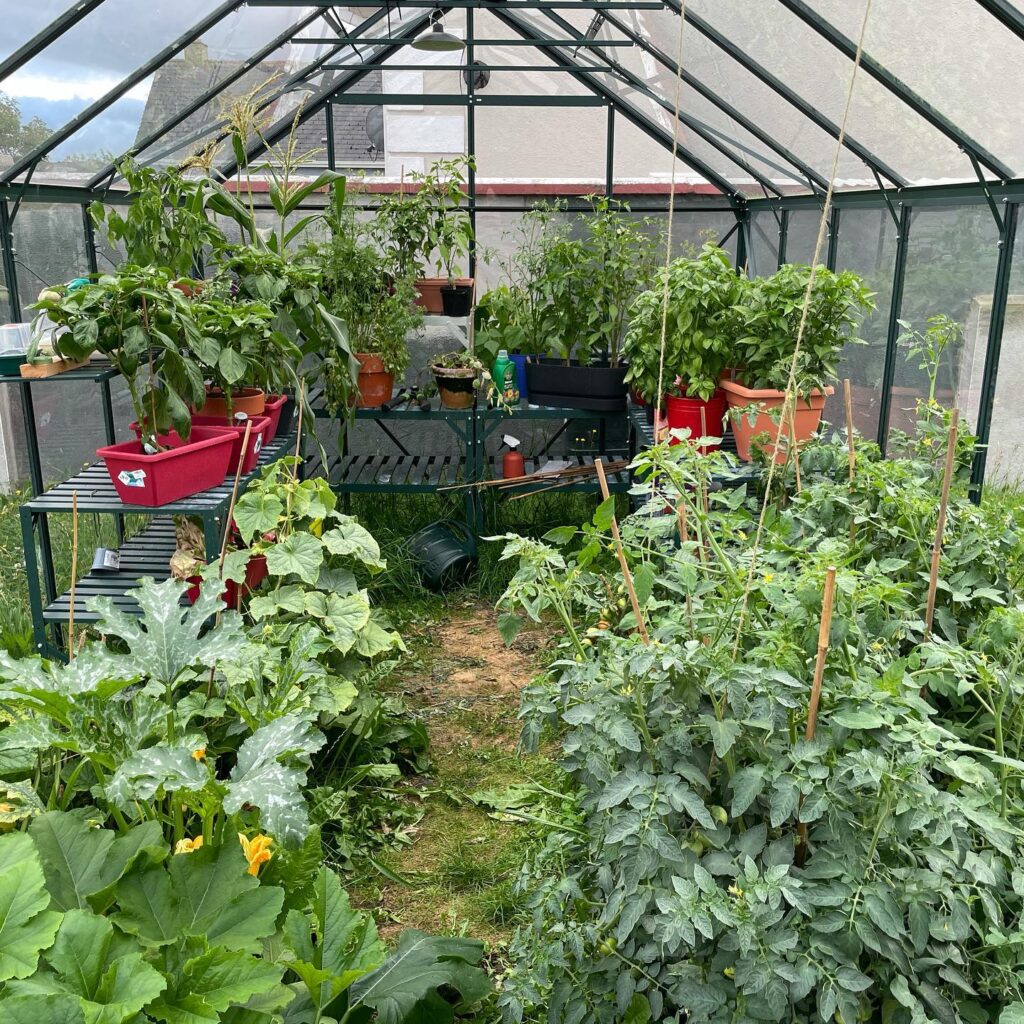 I won't be bothering with many of them next year. Instead I'll focus on the ones that worked well and that I enjoyed.
When I got the base for the greenhouse put in I should have done something about getting water to it as well. I've sort of resolve that now, as there's now a tap outside the front door of the greenhouse, but I will definitely need to sort out some kind of irrigation system before next summer. At the height of the summer the temperature in the greenhouse got well into the high 30s even with the vents and the door open, so having a good irrigation system in there will be key. Especially if I need to be away for more than 24 hours at a time.
Future Plans:
For next year I want to grow:
Tomatoes – a no-brainer. This year I messed this up pretty badly as I made multiple stupid mistakes. Too many plants too close together, not enough supports. The list goes on. I did get a crop from them all the same, but it was only a fraction of what it could have been.
Cucumbers – these have really thrived this year. My only concern is that I'm not sure which variety I should get. But either way they've done well even if I didn't grow them properly. Again I messed up around the entire supports thing.
Courgette – these did reasonably well this year, so I'd like to try them again. Whether they all end up in the greenhouse or some get pushed out to raised beds remains to be seen. I did get some this but I lost quite a few as well
Peppers – I was really blown away by how abundant the crop from my pepper plants was. I'd have been happy with a couple of peppers per plant, but instead I was pulling peppers off them for weeks. Definitely one I want to grow again, though I might need to research how, as I suspect I could improve on my technique.
Chilli peppers – I have a LOT of chilli pepper plants still growing in the greenhouse even now. They're really really slow to mature and even once they start producing peppers they're slow to ripen. But they seem to have done reasonably well and I love cooking with them. I'm hoping that I'll be able to keep some of this year's plants for next year, but even if I need to replace them I now know where to source them both as plants and as seeds.
Strawberries – who doesn't like strawberries? The ones I put in the greenhouse this year did well, though they could have done better.
Garlic – I'm hoping to grow some over the winter months to harvest next spring.
Salad leaves of some kind. I had some this year, but I left it a little late and I didn't thin them enough, so overall it was a mixed success.
I've invested in some raised beds which I've split into two groups. Two raised beds, which are quite heavy duty, as well as being very heavy to move, will stay outside and will be used for a variety of vegetables. For the autumn and winter season I've ordered some vegetables from my preferred supplier that will hopefully give me some food during the winter as well as next spring.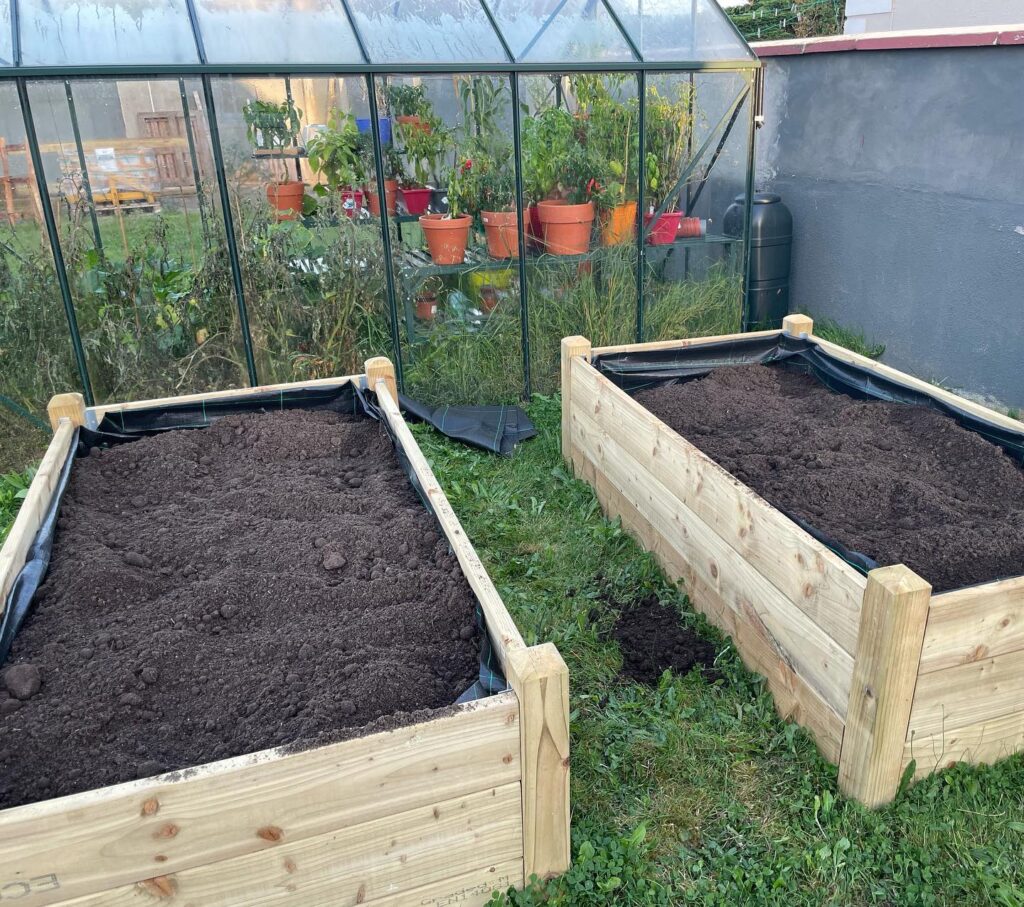 The second pair of raised beds are lighter and smaller and my plan is to put them into the greenhouse once the cucumbers and courgettes die down. The idea would be to put the raised beds down one side of the greenhouse, while shifting the various shelving units around so that they take up one side and part of the end.
What I realised this year with the grow bags is that they aren't really ideal for inside a greenhouse. They might work in other spaces, but in the greenhouse they weren't that great. The raised beds should give a better structure to my growing efforts, or at least that's my hope.
I've also got the Vegtrug raised bed.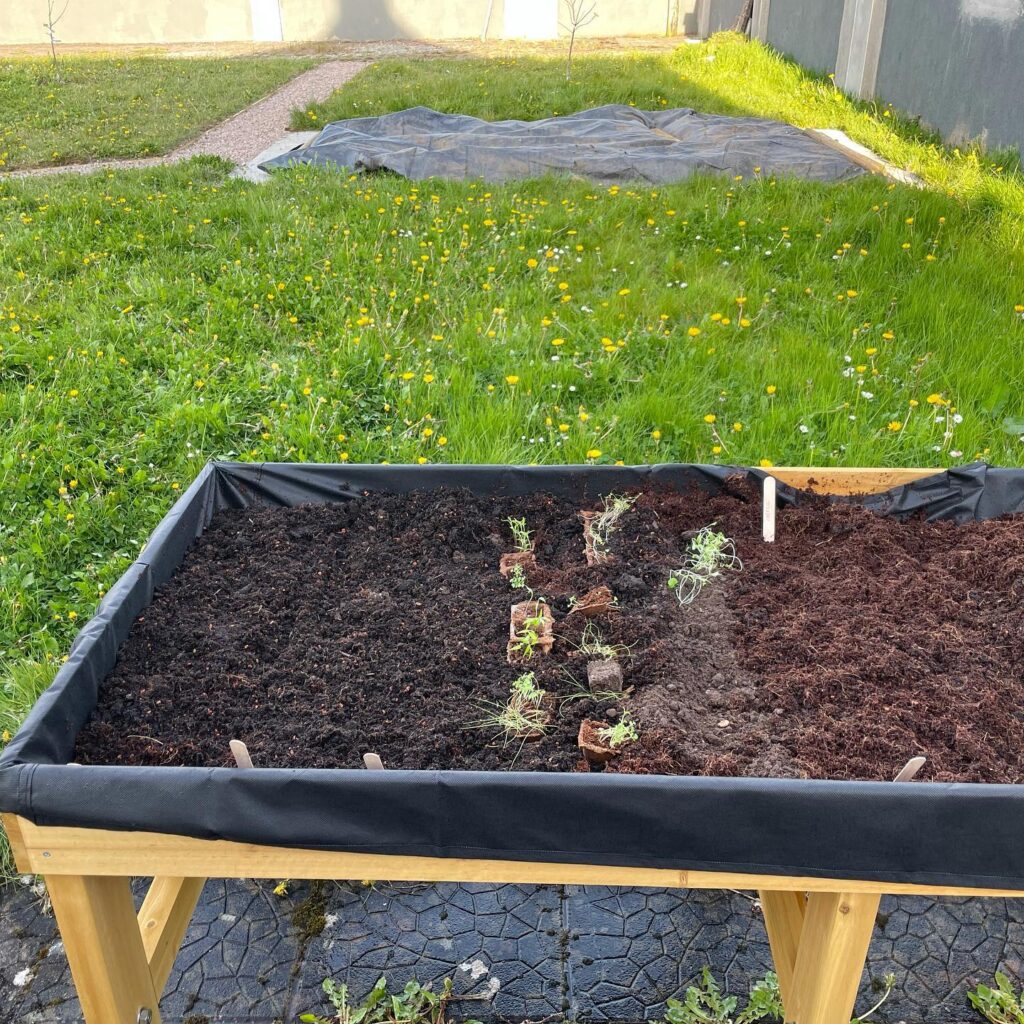 I tried to grow a few things from seed in the vegtrug raised bed this year and it was a bit of disaster. Mainly because I'm an idiot and I didn't choose the plants particularly well or thin them out enough. I did get some crops out of it, but overall I lost way more. I'm planning on growing some garlic in it over the winter and maybe some other stuff that will come up in the spring. It's a lovely piece of equipment, but I didn't use it properly!
The "grass" at the front and back of the house is more weeds than actual grass, so I'm hoping to replace it with more of a meadow style growth. Some of that was planted this week, though it'll be a couple of weeks before I can see if it's taken hold or not. If it doesn't take now then I can try again in the spring, though that might involve getting the entire space rotavated. That wouldn't be the worst outcome, as the soil out there is far from optimal and could do with some work. In my head a meadow of some kind makes more sense to me than trying to keep the weeds down and cultivate some unnatural lawn.
Some vegetables aren't worth growing. They take up a lot of space and you get very little return. While I do have a fairly large garden it's not gigantic, so I'd prefer to use my space for things that I can't get elsewhere or which grow well. So corn is definitely out! It did grow quite well, but it takes up a ridiculous amount of space and only gives you a couple of heads of corn.
I'm also hoping to get a few seeds or cuttings of some other vegetables and herbs that I've had problems sourcing locally. Whether this will work out well or not remains to be seen, but I'll post and update if I'm successful!
I've been enjoying the entire "grow your own" thing, though I've also realised that some things are just not for me.
Growing from seed, for example, uses a lot of space. I might be able to use some of the shelving in the greenhouse for this next year, but doing it indoors is really not viable, as I simply do not have the space for it.
I've also decided to try growing some figs and more rhubarb. That's more of a "long game" as there won't be any crop for the first year or two with the figs and the rhubarb tends to come into its own about a year or two into its life cycle.
The apple trees seem to be doing okay so far, though it'll be several years before they're producing any fruit.