So far this year my greenhouse is going fairly well.
I've got two raised beds down one side of it which hold tomato plants, some strawberries and my cucumber plant.
The tomato plants are relatively well supported this year and though I did let them get out of control I've hopefully been able to tame them in time. I'll know for sure if and when they start producing any actual tomatoes. At the moment a couple of the plants are visibly working on it, while others so far don't seem to be doing much. However it's still early days – it's not even July yet.
The cucumbers, however, are becoming an interesting problem.
Last year I didn't have a clue about how cucumbers grew and found out the hard way. This year I put a support around the plant and have been encouraging it to cling on. The results so far have been pretty impressive, with a fairly large number of big, juicy, cucumbers coming off the plant almost every day.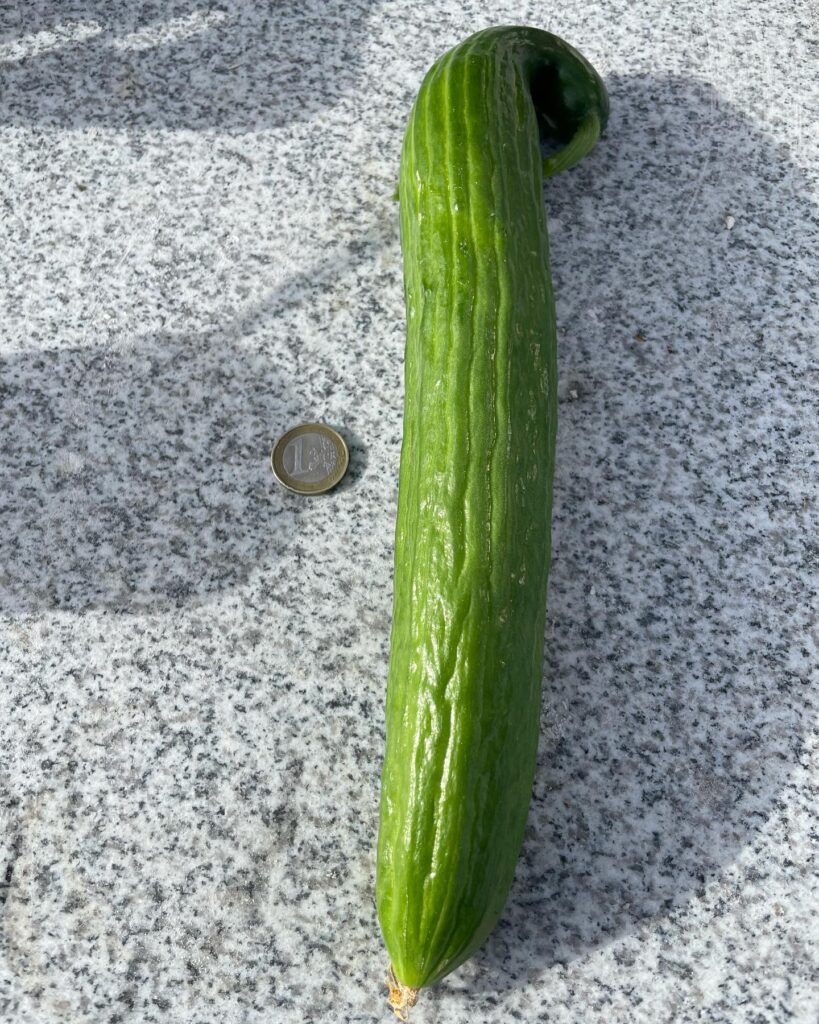 Last year the cucumbers did well, but that was later in the season. I suspect that the earlier cropping this year is due in part to the new irrigation setup in the greenhouse. With all the plants getting a constant flow of water they seem to be really doing well.
So now I have the rather odd problem of having too many cucumbers at one time. Sure, I could use "a" cucumber for salads, but there's a limit as to how much cucumber you can put in a salad. And there's only so many salads you can eat.
I suspect I'll end up making a cucumber pickle similar in style to the one that Ballymaloe do, though unfortunately most recipes I've found suggest that only lasts a few weeks in the fridge.
If anyone has any sane suggestions for pickles or other ways of preserving cucumber please let me know via the comments!