The weather is warm at the moment, but a little overcast and there have been scattered showers. It makes gardening outside clammy and the greenhouse is, of course, like a sauna.
I bought a few cages for the tomato plants a couple of months ago but even after cutting back the tomato plants this afternoon I realised that I simply do not have enough of them, so I've had to place an order for some more.
So where are we at?
Inside the greenhouse the tomatoes are thriving as is the cucumber plant. I'm not 100% sure how happy the courgette is, but it's still alive for now.
There are a couple of strawberries in there, but I'm holding on to see if I can get enough of a crop to do something with them.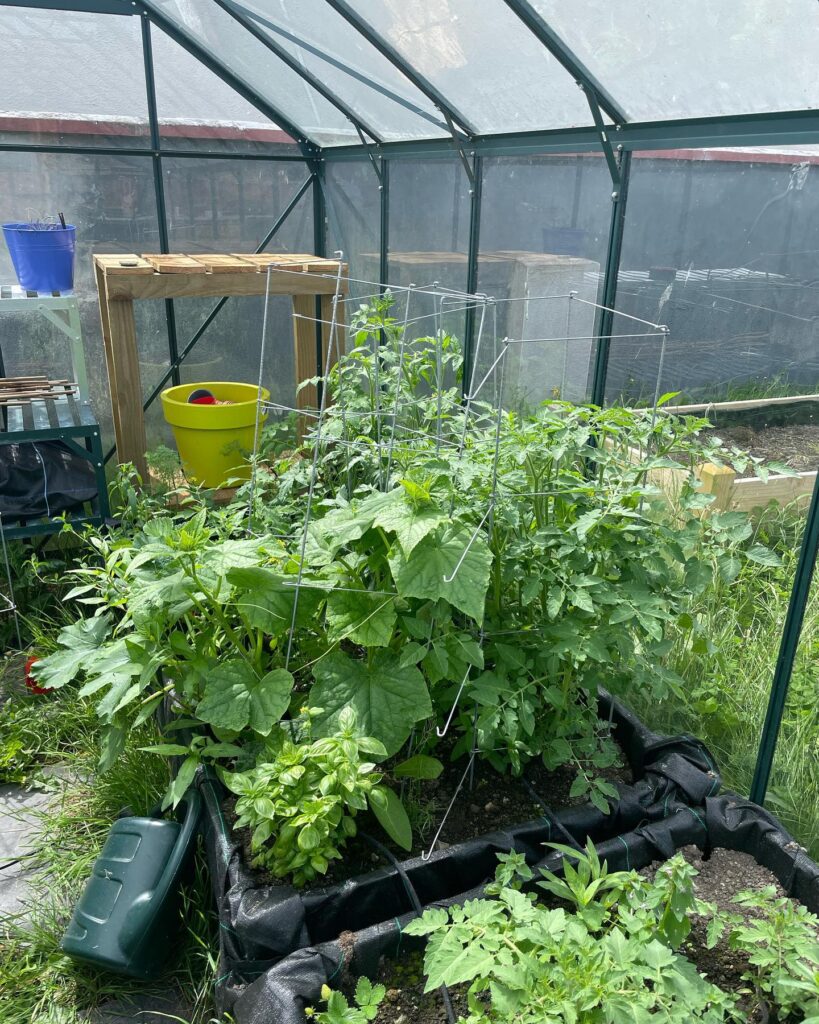 Outside I've cleared the big raised beds and planted lettuce and leeks in one of them. There's still space left and the other big raised bed is completely empty for now. I'm not sure what I'll end up planting yet. Somebody suggested spinach which struck me as a pretty good idea! I've also got some spare room in the greenhouse as well that I probably should look at filling, though I've no idea what with. The irrigation system works very well, but it does have some limits, so I have to make sure that anything going in there can either be connected to it or that it can survive for a few days without oodles of water.
I've got potatoes in grow bags that seem to be happy so far. And I've also got a bed of garlic that is progressing.
So I'm open to suggestions for the large raised bed – bear in mind I'm in Ireland though!