Hunky Dorys are a brand of potato crisp. I guess there isn't much that you can say about potato crisps. You either like them or you don't. You might like one brand over another, but I don't normally associate crisps with scantily clad women.
That was until last year when Hunky Dorys ran an advertising campaign featuring scantily clad female rugby "players".
This year they've switched their focus to Gaelic football, but the imagery is very similar: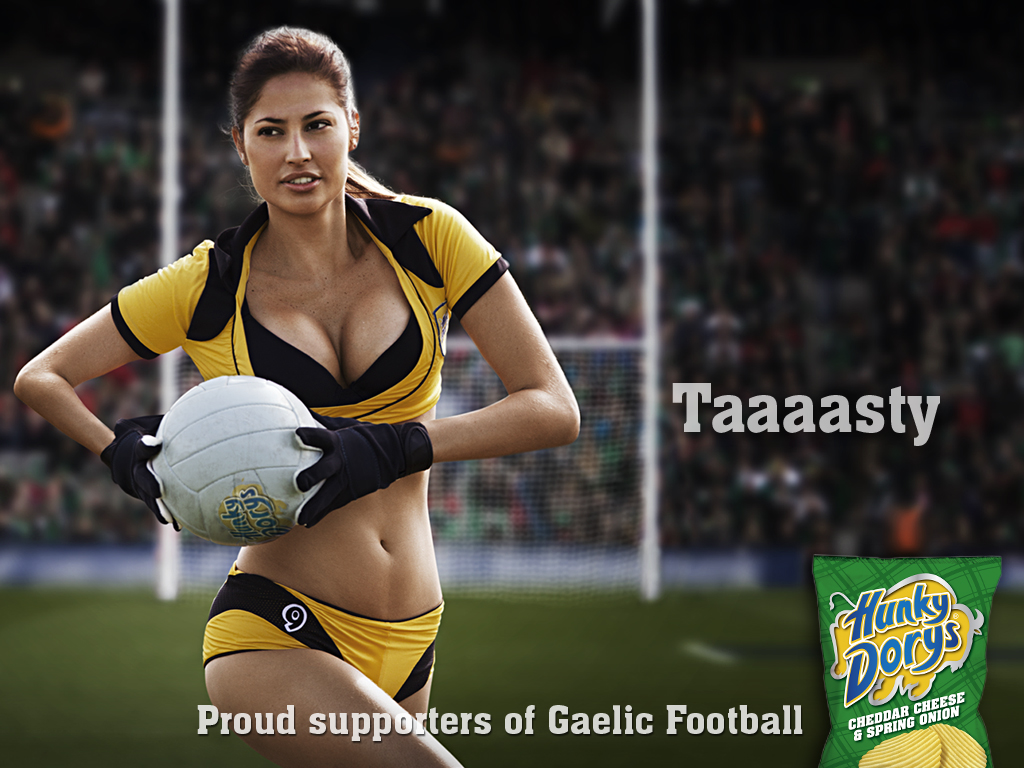 I'm a guy. I like attractive women, so I'm not going to complain about the ad campaign. I could go on about it at an intellectual level, but I'm more curious to know if the ads have a negative impact on the brand. And according to an article in today's Sunday Business Post the advertising campaign didn't damage them at all. If anything it probably helped boost their sales.
So sex obviously sells.
I've always wondered about using provocative images in advertising. The problem, of course, is that you always run a risk of alienating part of your existing customer base, so it's something I've been careful to avoid. When we were doing a promotion on .me domain names last year, however, we did a few experiments.
This image would probably have upset some people, though the feedback we got on it (in general) was a lot more positive than I'd expected: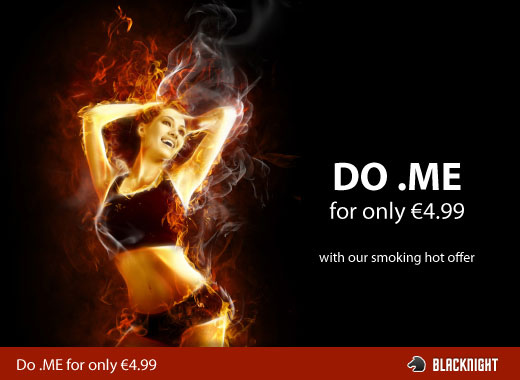 In the end we went with a slightly toned down version: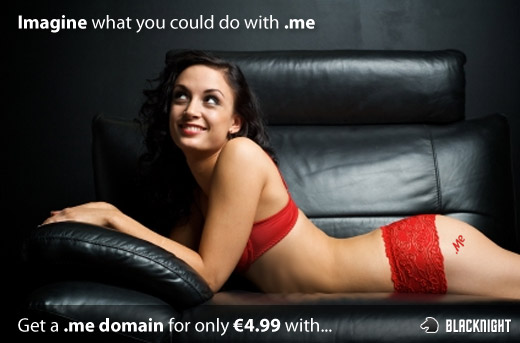 We even came up with a male image: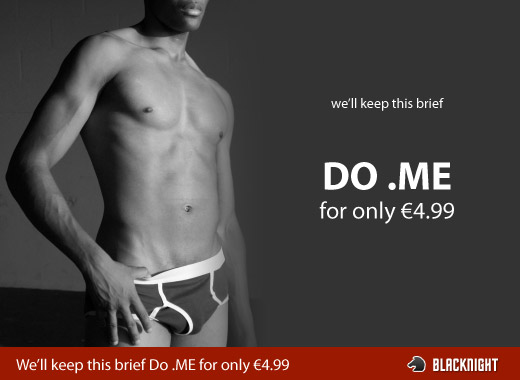 Some people might view this kind of marketing message as being "lazy" in some respects, but if it increases your sales, why wouldn't you use it?
Other companies in the domain / hosting space have used "cheeky" advertising for years and while there's always a backlash it still seems to work. Though, admittedly, I haven't seen any European companies doing anything on a large scale. Most advertising for internet services is pretty bland, which is a pity.
So would a provocative ad change your opinion of a brand?
Or do you even care?
Related articles
Related Posts: