I bought a DJI Phantom 3 Standard drone last year. While I did take it out a couple of times between travel, buying a house, moving house, travel and "life" I hadn't really done a lot of flying with it.
The last few days the weather in Ireland has been really nice and with the long evenings it's been perfect conditions to take the drone out.
Over the last couple of evenings I've been taking the drone out down beside the Barrow river, which runs through Carlow and the surrounding area. There is a track beside the river which you can walk or cycle down, as well as several spots where you can safely park and get access to the riverside walk.
I'm still learning how to use the drone effectively so I haven't been flying particularly high or allowed it to get that far away from me so far. One of the things I really like about the DJI Phantom is that you can get out of beginner mode, yet still "geofence" yourself. What that means in practical terms is that you can set limits both in terms of distance from the take off point as well as altitude. Once the drone reaches the outer limit that you've set it'll stop. There are also a few nice features for covering things like loss of signal or when the battery is low – it'll simply try and return to base. One thing I have noticed, however, is that the GPS accuracy isn't 100%, so if you're flying the drone on the bank of a river you need to make sure that it's over terra firma when it's coming into land ie. don't rely on the automatic return to base function, as it could easily be a metre or so out and your drone might get a wet landing. Admittedly that hasn't happened to me yet, though I did have a fairly close call the other evening!
Anyway here are a couple of videos I shot with it yesterday evening down by the Barrow a few kilometres from Carlow town.
The DJI Go mobile app has a built-in video editor which is good for "quick and dirty" edits and also adds audio tracks to your drone movies. Unfortunately it also adds a rather annoying watermark to the video it produces:
The video quality in the first video is "ok", but it's a standard resolution. Extracting the original video files directly from the drones camera over USB cable can take a while, but the quality is a lot better:
I haven't added any audio to that video so it's meant to be silent.
I still haven't mastered the smooth movement that you really need to avoid some of these overly rapid turns that can be a little dizzying to watch. I'm working on that!
And here are a few still shots I took at various points along the river. The sunny weather makes the Irish countryside look really well in these!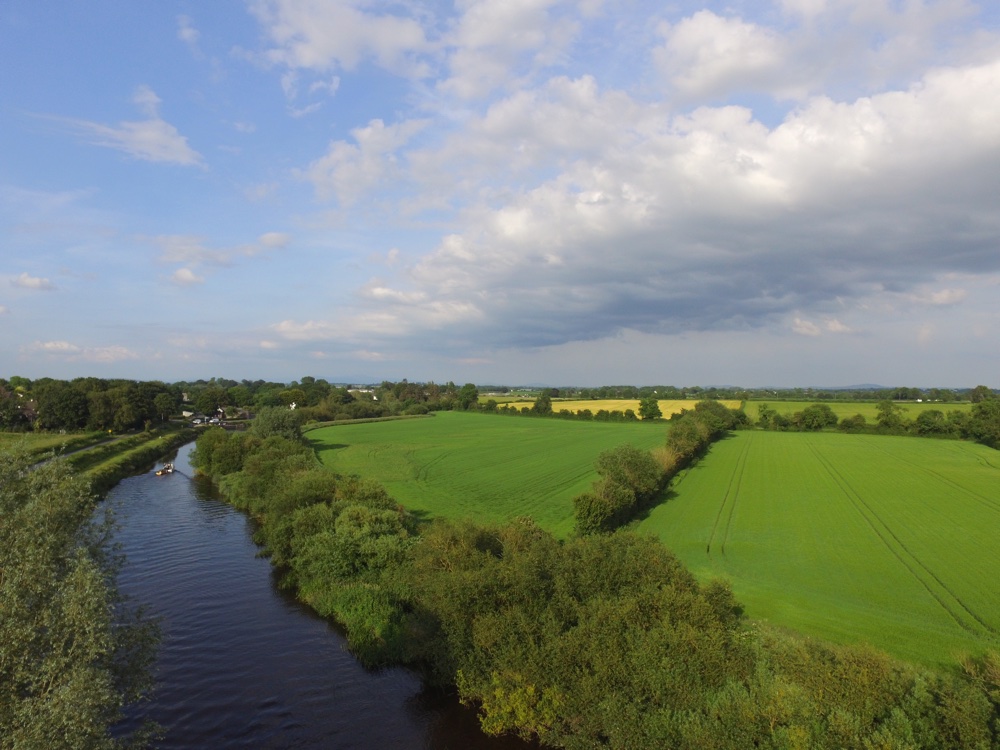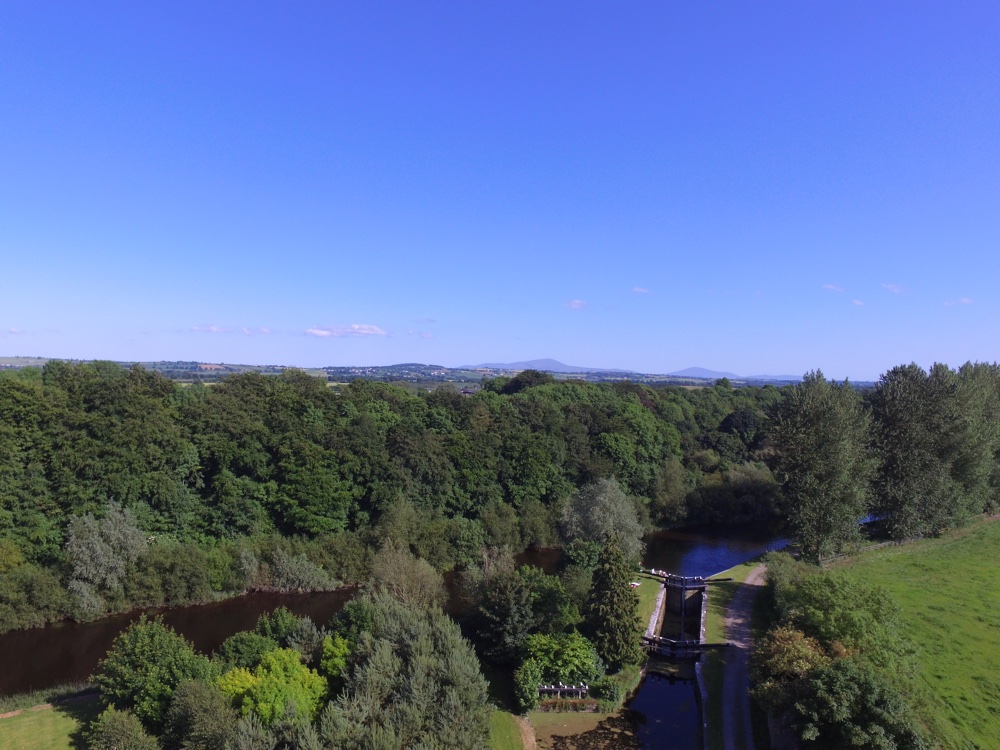 One of the many locks along the Barrow. They're still in active use.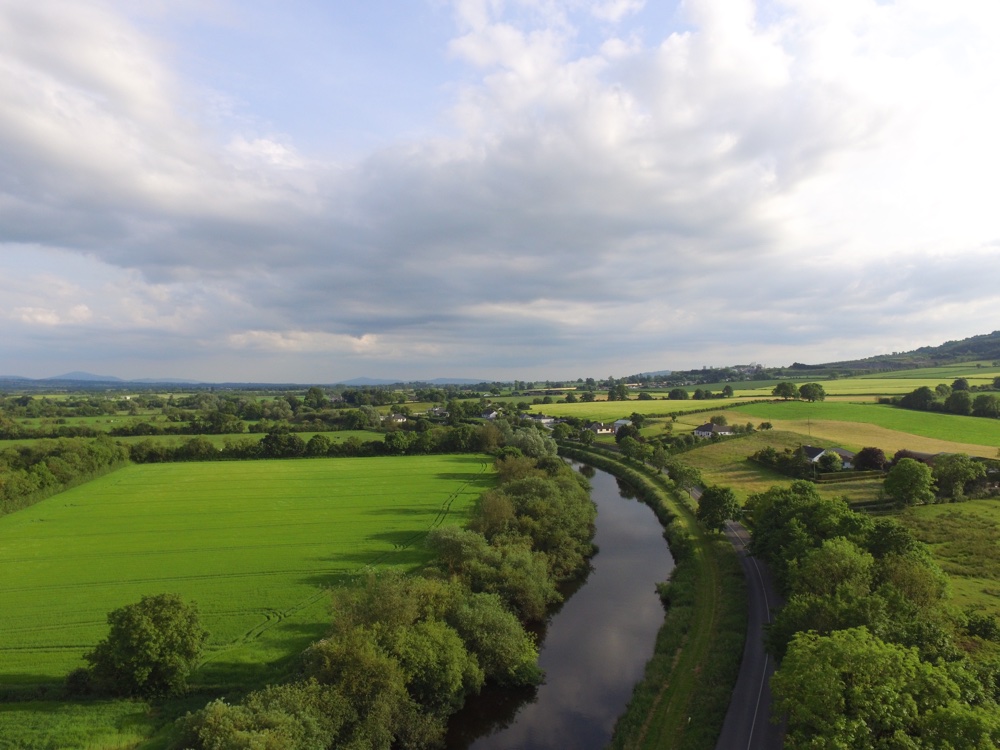 It'd be nice to get some shots of the area from a higher altitude.