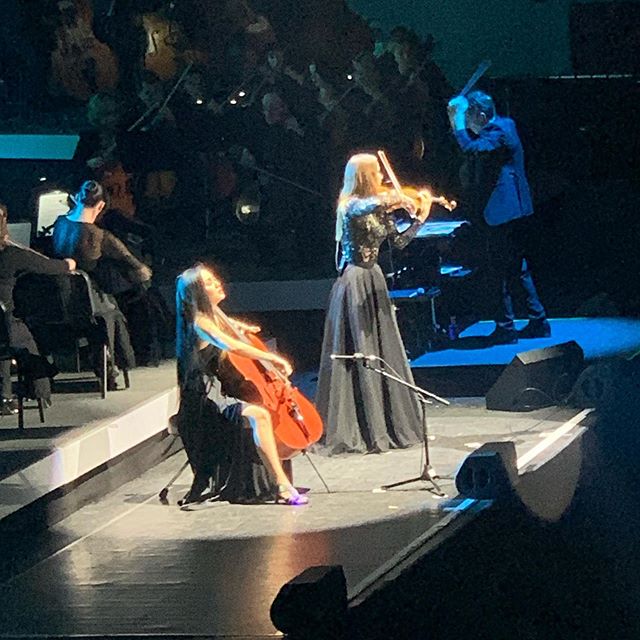 As I mentioned a couple of weeks back I've got tickets for a few upcoming concerts. One was a concert I was meant to be attending in 2020 that was postponed due to Covid, but the others are all new.
So far I've got tickets for:
Clannad in Wexford. It's their farewell tour so I'm delighted that I'll get to see them live before they stop performing.
Hans Zimmer in Berlin, Dublin and Krakow. Okay that might seem a little excessive and it probably is, but I've been a huge Hans Zimmer fan for years and I listen to a lot of soundtrack music in general.
Eric Serra in Paris doing Le Grand Bleu live. That was postponed from last year.
While I'll probably attend some business related events over the next 12 months I sincerely doubt that there will be as many "in person only" events and that in many cases it'll be more likely for them to be run as either virtual or hybrid. Of course I could be completely wrong, but I don't think I'll be attending as many events overseas for now at least. Who knows if they'll ever come back. And I'm okay with that. While I do miss seeing people and a lot of the other things that come with this I most definitely do not miss those 4am pickups to go to the airport or the barely edible food served at so many events. And don't get me started on the muck that passes for coffee! (The only exception to that being RIPE events where the catering is excellent!)
What I will be doing, however, is trying to do more "fun" trips. Concerts are kind of obvious and with so many of them postponed from last year (and this year) it looks like the end of 2021 and pretty much all of 2022 will be a bumper period for concerts.
I'm keeping my eye out for concerts that are either "close" (basically anywhere in Europe) or in an "interesting" location (anywhere really).
I'll be applying the same criteria to other events like interesting exhibitions or maybe even culinary experiences. I'd probably also look at theatre shows. Just generally excuses to go somewhere for a couple of days. Bonus if I can find a funky hotel and some interesting bars or restaurants.
So now I'm spending part of my evenings scouring various sites selling concert tickets to see who is playing where and when…