It's been a long 15 months. I have now reached the stage of my existence where I am genuinely excited by a dining room table. A table. What have I become?
Admittedly it is a very nice table, but it's still a table!
When I bought this house it was fully furnished. Of course the quality and style of the furniture wasn't exactly wonderful, but the dining room table was fairly innocuous. At the time I was spending quite a bit of money on beds, builtin wardrobes, sofas and a lot of other things, so I really didn't feel a burning desire to replace the dining room table.
However over the past couple of years about the only bit of furniture that I still use daily that predates me was the dining room table. (There's still a couple of wardrobes upstairs in guest rooms, but I don't count them!)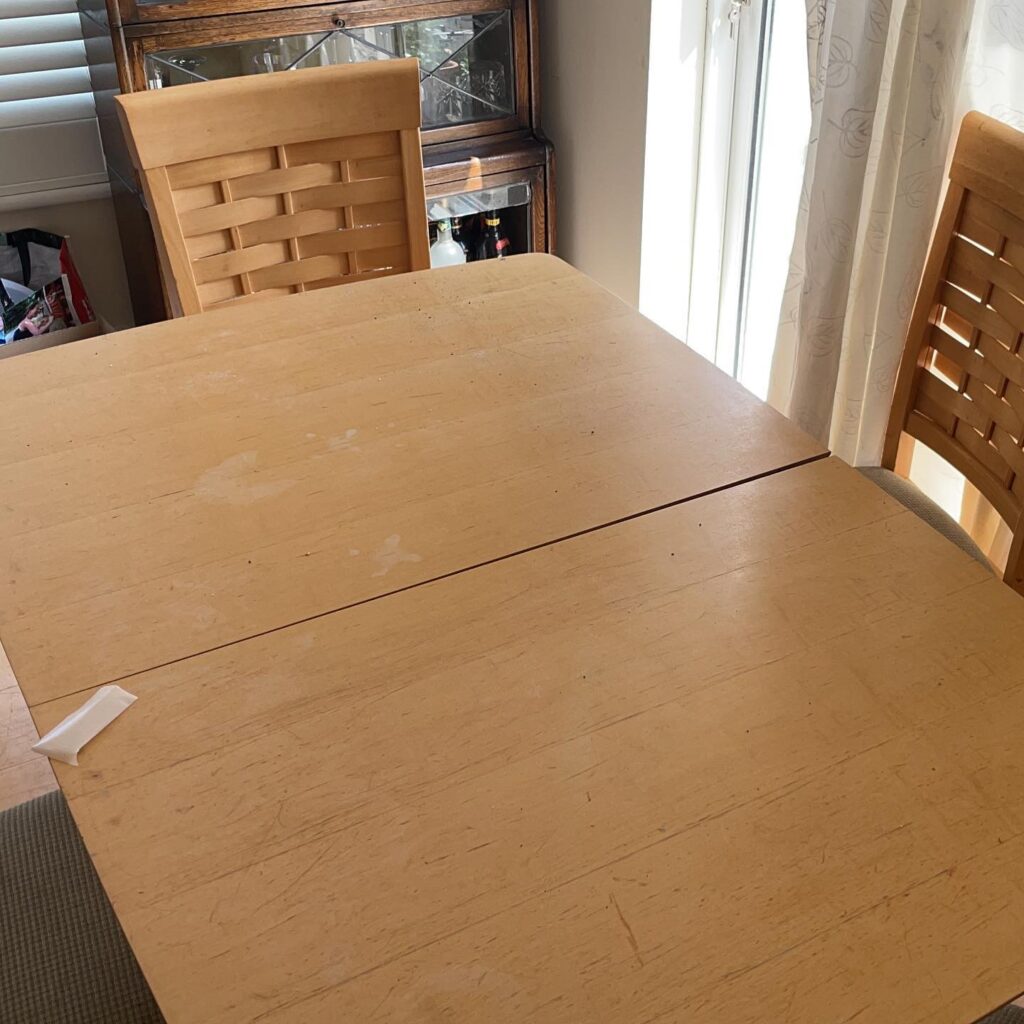 It was "fine" but I always knew I'd replace it at some point. I'd been eyeing up tables every chance I got, but I'd kept to window shopping.
A couple of weeks ago I wandered into a furniture shop in Kilkenny and nabbed a new table and chairs.
They were delivered yesterday and I am really happy with them.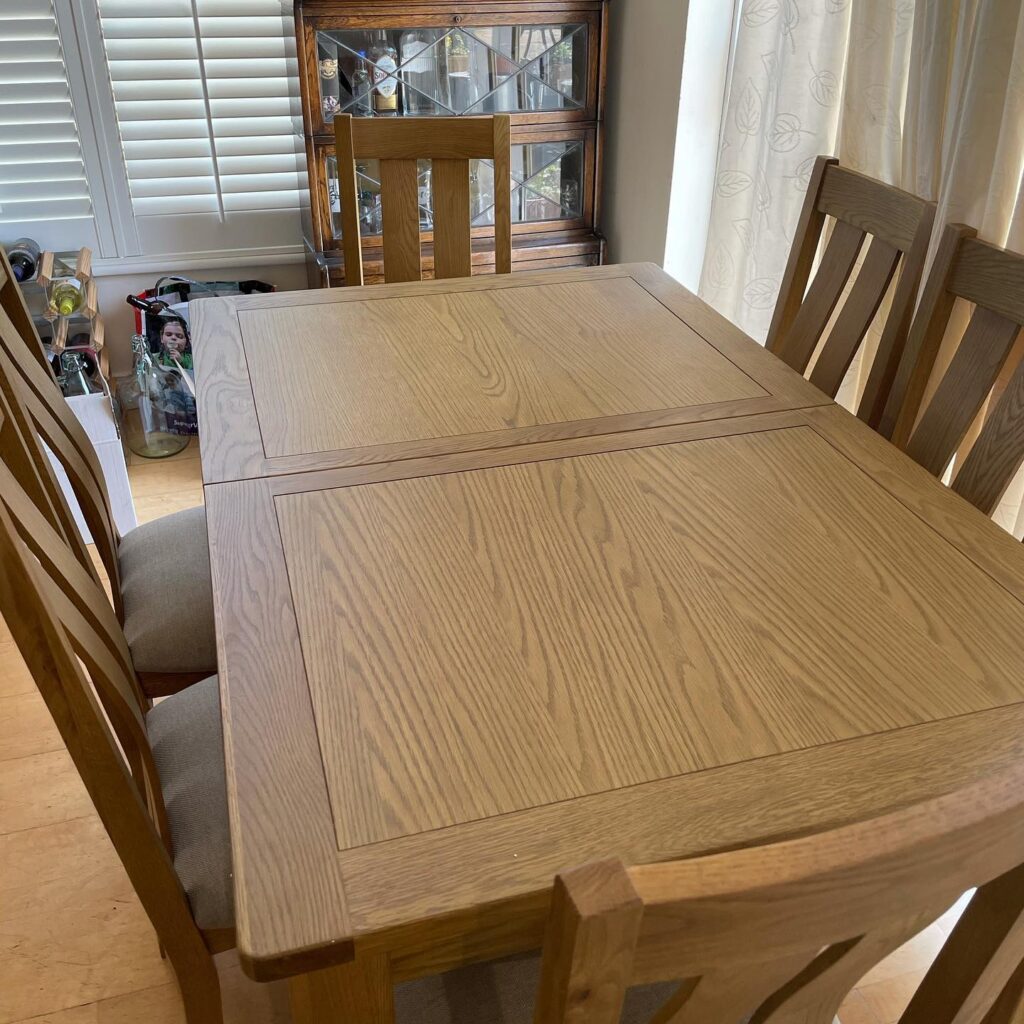 It's currently clear, though that won't last for long, as it's always being used as a "temporary" resting place for things going from the garden into the house and vice-versa.
Furniture wise the only other change I'm currently considering is a new couch, as the one I use most is driving me crazy. Slowly.
There are a number of things I wouldn't mind getting done inside the house, though none of them are overly pressing:
replace the front door – I have got pricing but need to shop around a bit more
paint most of the internal doors – the ones upstairs in particular need a fresh coat of paint but I need to decide which colour to paint them. They're currently white, but I'm not sure if I should change to a different colour
kitchen refresh – the cupboards and other cabinets are a bit "tired" and the space isn't being used particularly well
prints – I've a number of prints, framed posters and other stuff that I really need to put up.
Over the past year or so I've dumped a LOT of stuff that was just taking up space. There's probably more stuff I could get rid of, though more recently my focus has been on the garden and my new greenhouse.
As the year progresses I'll shift my focus again.