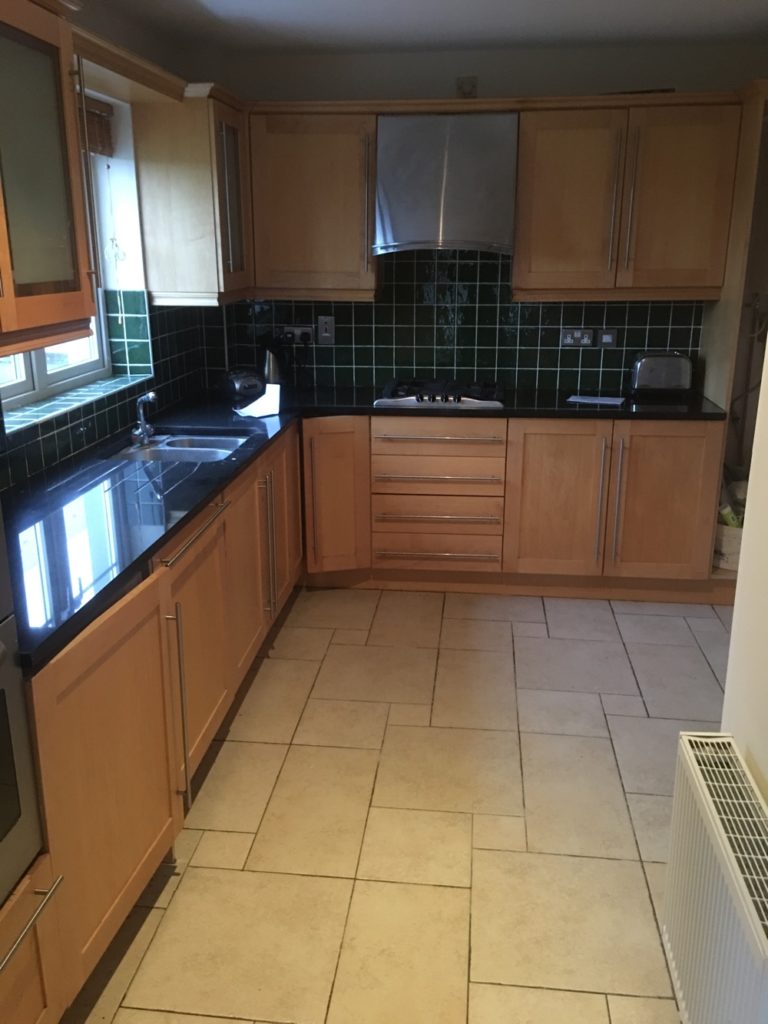 As I mentioned a few days ago I am now a house owner. Yay!
Unfortunately "closing" a couple of weeks before Christmas means that it's impossible to get electricians or plumbers until the New Year. The house doesn't need a lot of work, but I've already found a few minor issues, like a toilet that isn't filling, and an electric gate that only opens from one side. The gas hob in the kitchen also seems to be a little bit unhappy, but whether cleaning it will fix that or if it needs to be either repaired or replaced isn't clear, though I intend to try and find out this afternoon.
Lists are an integral part of my life, with Wunderlist holding "to do" and shopping lists and more verbose notes ending up in EverNote.
As it's a secondhand house I had zero input into what was fitted, which isn't really a problem until you're staring at your gas heating system scratching your head trying to work out how on earth you set the timer! Admittedly the gas heating system's timer isn't complicated, but since all the original manuals are gone it still took me a few minutes to work out that the pins had to be placed in the opposite position to the ones on the system in the house I'm currently living in. Thankfully you can get the manuals for pretty much anything online. If the manufacturer doesn't supply it someone else will, so now I have PDFs for several items with more being added as I work out which model I have.
As you can see from the photo above, the kitchen is fully fitted. It looks pretty damn good, but several of the items don't have model names or numbers. They probably do somewhere, but I've no idea where the model name or model number is on the gas hob, for example.
So what have I managed to get done so far?
The fridge freezer appears to be working fine and doesn't smell. The same can't be said for the dishwasher. While it is working it's a tad smelly 🙂 You can get products to clean a dishwasher and make it a little less stinky, so I'll be picking something up for that today.
Getting the gas and electricity bills switched over to me was easy. I already have accounts with both Electric Ireland and Bord Gais, so all I had to do was ring them and provide the meter details and the house address. Admittedly for the gas meter I also had to ring Gas Networks Ireland to get the full details, as they aren't printed on the meter itself.
I've also begun slowly updating my postal address with various companies and services. I might end up using NewAddress.ie to handle some of it, though since I switched to paperless billing for a lot of things it isn't as big a deal as it could have been.
I'll need to setup mail redirection with An Post, as there's bound to be somebody or something that I'll have forgotten about. The service costs €135 for 12 months, which isn't horrendous, though I see Royal Mail do it for nearly half the price, though obviously I can't use their service!
The house was sold furnished, which is both a blessing and a curse. The wardrobes are quite nice, so I'll be keeping them, but there's other furniture that isn't exactly stellar like this rather horrendous 3 piece suite: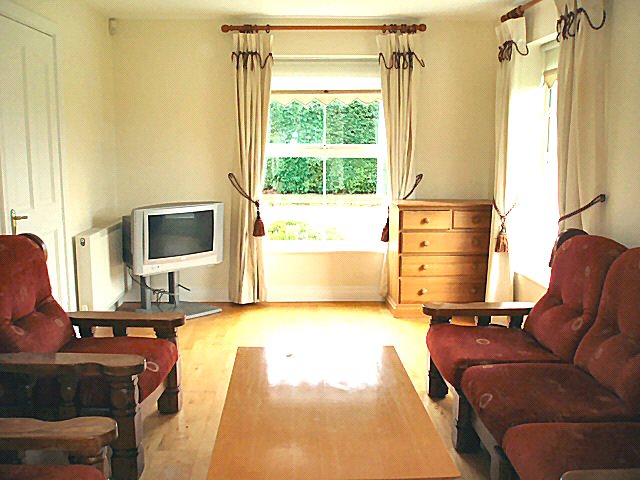 Sure, it's better than not having anything to sit on, but I will definitely be replacing it. I see a trip to Ikea in my future! (And yes, that is a rather old cathode ray TV in the corner, which also needs to go to a new home or a dump).
Setting up a new house means almost starting from scratch. Yesterday I spent a couple of hours buying bits and pieces like a sweeping brush, dishwasher tablets, washing up liquid, rubber gloves and a bunch of other small things that I'll need to get the place ready. Of course no sooner do I remove something from the list than I end up adding two or three new things. For example, as I'd only been to the house during daylight hours I didn't realise that so many of the bulbs had blown, so today's trip will include bringing over some fresh light bulbs.
Which brings me to my current "problem". The LED lights.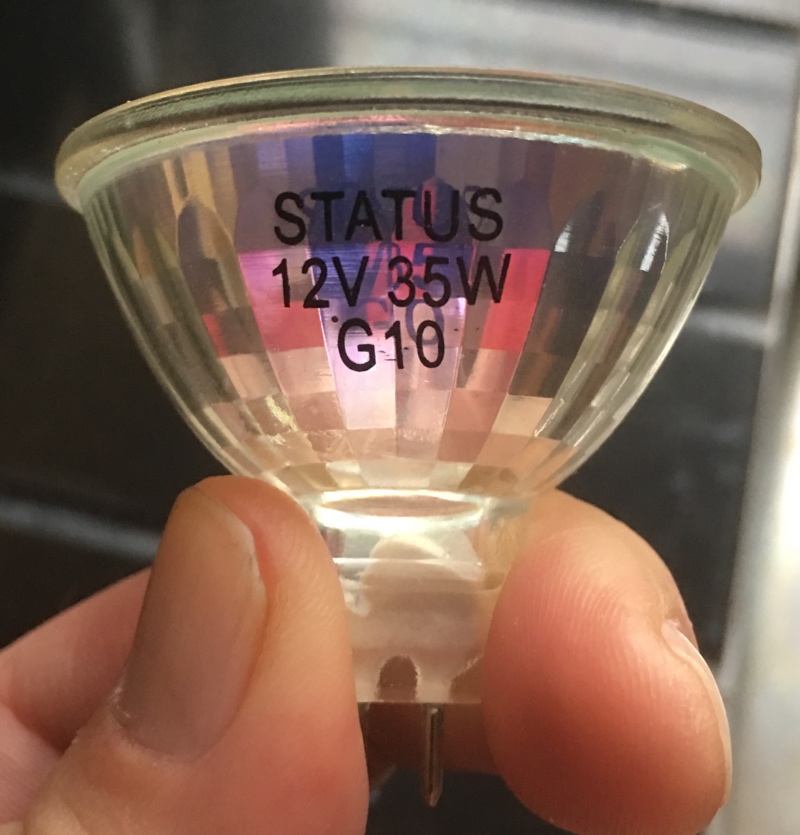 Up until a few days ago I knew next to nothing about LEDs. I viewed them as I would any other form of lighting. Bulb blows, you buy a replacement and off you go. However LED lights, as anyone who owns them probably knows, are not that simple. A lot of them are low voltage, so there's a transformer that converts the mains 220V to 12V. The technology has evolved over the last few years, so if, like me, you have a particular type of LED light installed you'll probably need to replace it with one of the newer ones. Whether I'll be able to do this myself or have to get an electrician in isn't 100% clear, so I'll be making a trip to the DIY this afternoon to see what I can get my hands on.
One of the things that I am really happy about with the new house is the kitchen. It's got quite a bit of storage, which is something I definitely need. In my current setup I've been hampered by the lack of cupboard space and I wasn't going to invest a lot in improving something I didn't actually own. With the new house, however, it's mine, so I will happily invest a bit of time and money into making things better for me. I just wish the Container Store had shops in Ireland. They will ship to Ireland, but their shipping rates are insane! Amazon has quite a few cool storage solutions that I'll be exploring over the coming weeks and months, for now I've ordered an under sink storage solution which hopefully will help maximise the space: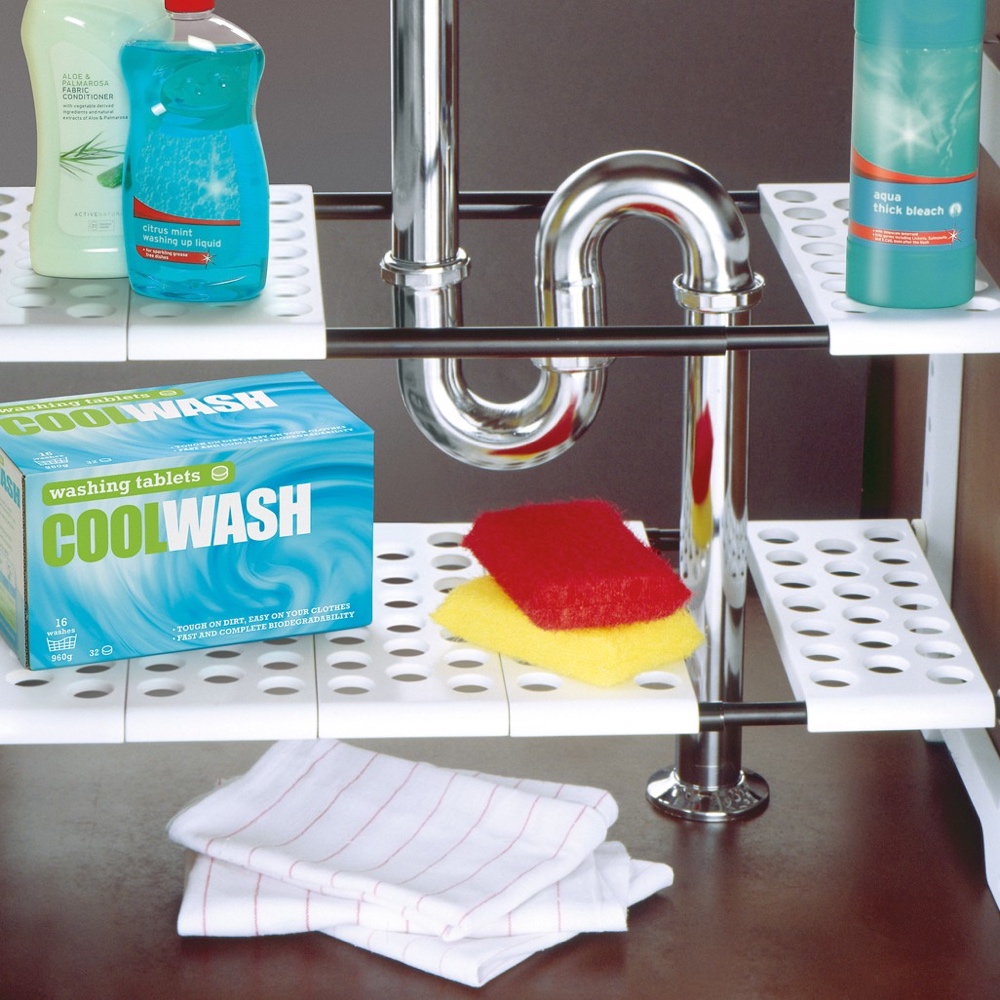 There's a load of different storage solutions that you can get for inside drawers and cupboards, but I'll probably have to wait until I've moved in before I get any of them, as I'm not sure what exactly I need yet. I also probably need to thin out some of the stuff I have in the kitchen ie. leave behind some of the cheap and nasty saucepans I bought years ago.
So instead of blogging about what I'm up to I need to get back to getting it all done!