One of the things I love about travel is exploring the local cuisine. In some parts of the world that culinary adventure might involve highly refined restaurants, but in other parts of the world it's much more rustic and down to earth.
In Puerto Rico you quickly discover that roast pork is high on the list of local delicacies. When you're in San Juan city you might come across lechón in a number of different forms, but it'll be that bit more refined and served on a plate.
When you venture outside the city, however, you can get to to the real heart of the country. The Ruta del Lechón is an area about an hour outside San Juan. Here you'll find quite a few roadside lechoneras, which are basically roadside restaurants that serve roasted pork. The bigger and more popular ones not only serve food but also provide live music and dancing.
As friends of mine had rented a car we were able to get out of the city to experience the Ruta del Lechón on one of my last days in Puerto Rico. We drove about an hour out of San Juan down roads that while not bad quality overall had some of the biggest potholes I've seen (or felt) in years!
After leaving the main road we followed a secondary road up into the hills onto the "ruta". It was a Sunday afternoon so the roads were busy and we soon realised that hunting down some pork was something the locals were also into, which is a good thing.
We finally settled on the lechonera "Los Pinos", which was absolutely buzzing.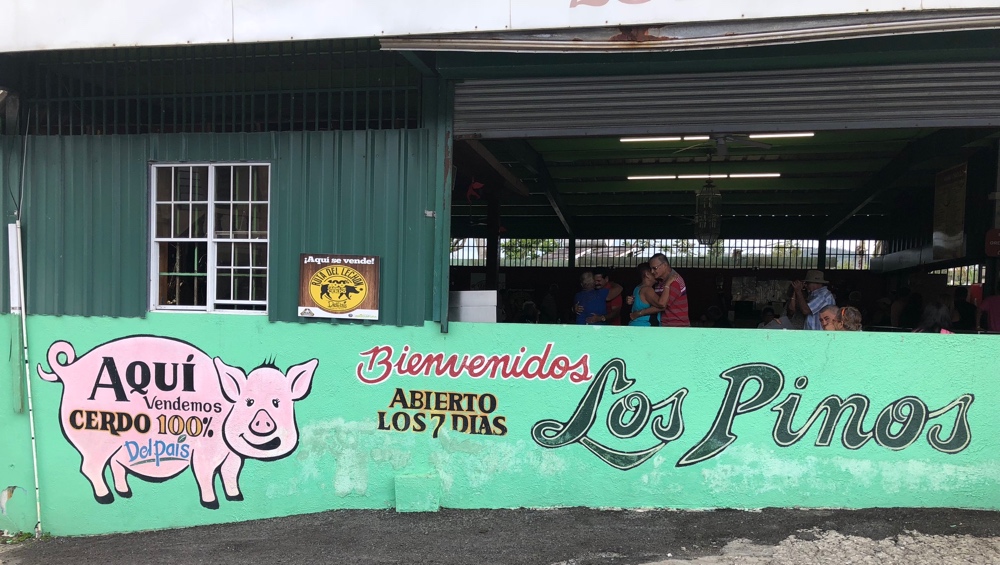 The centre of attention for any visit to a lechonera is the lechón (roasted pig on a spit) and Los Pinos did not disappoint.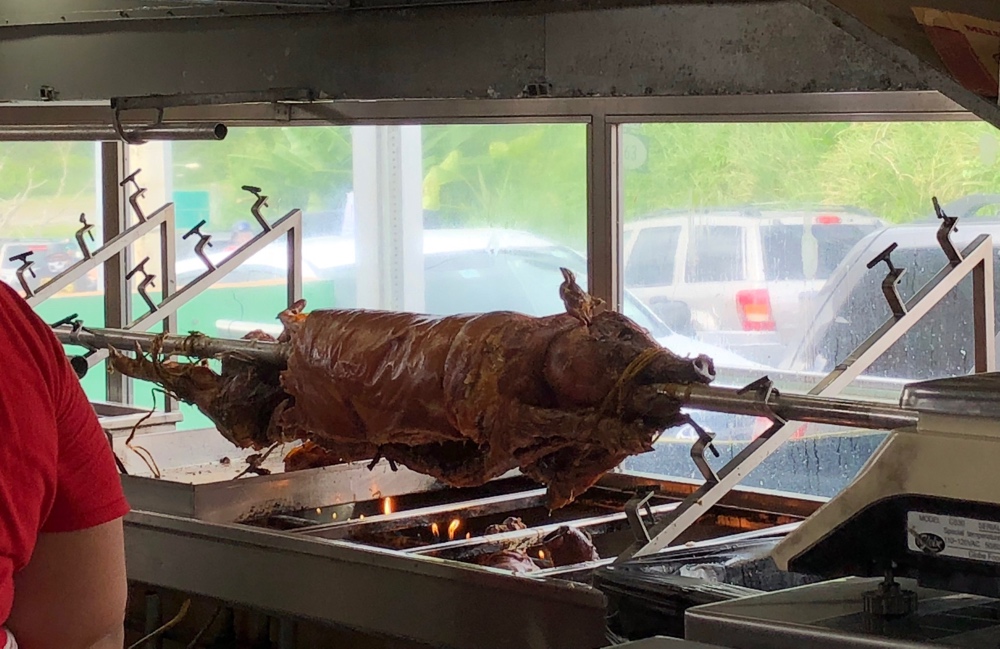 While we were waiting in line to get served we saw them change out the pig on the spit several times. In a place like this you know what you're about to be served is really fresh. The place was also packed with locals, which was a good sign.
After queuing for about 30 minutes we were finally served a big plate of freshly carved lechón as well as some sausage and morcilla (blood sausage). The meat was out of this world.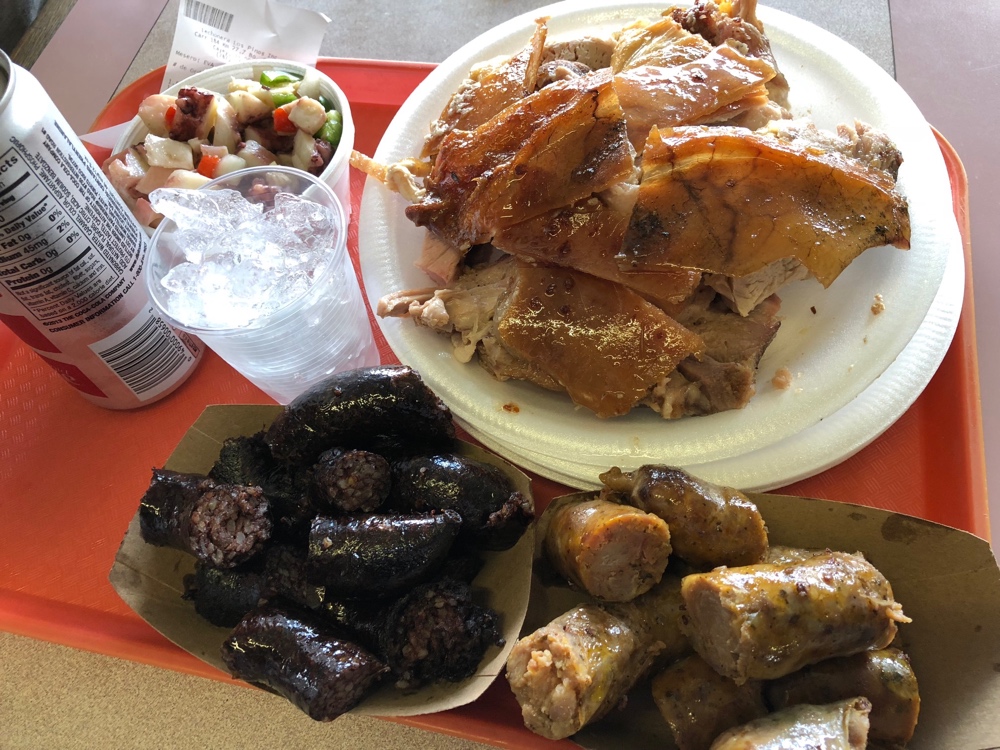 While we were eating we were able to enjoy some pretty good music from a live band that were setup in the corner. The atmosphere was very relaxed and the people friendly.
As far as culinary escapades go it was one of the better ones I've had recently. The food is simple and very tasty and that's what you want some of the time.