I've been in San Juan, Puerto Rico for just over a week. However, as I was attending a conference, it was only yesterday that I got the time to get out and explore a bit of the city during daylight hours.
The old city is picturesque and fascinating. It's got a long history going back to the 16th century when the Spanish first settled there.
Most photos of San Juan seem to feature the old city walls or the forts that protected the town. It's understandable. They dominate the place and it's hard to escape them entirely.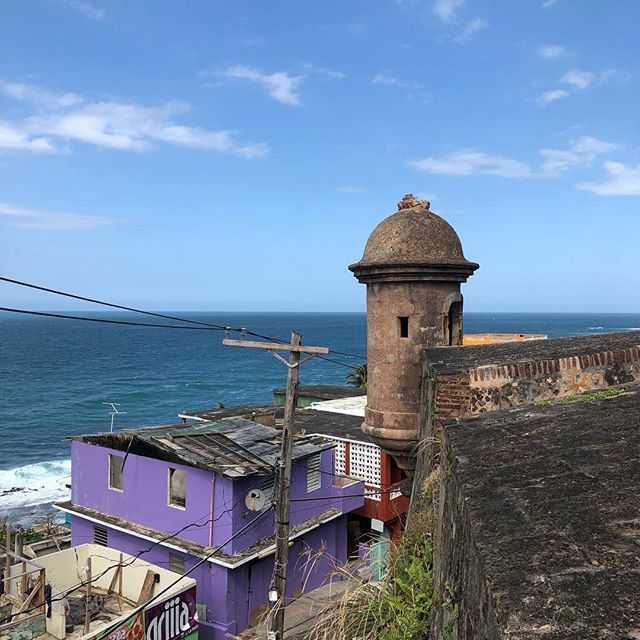 What's really striking about the old town is the wonderful colours of all the buildings. They're bright and cheerful and bring a sort of fun flavour.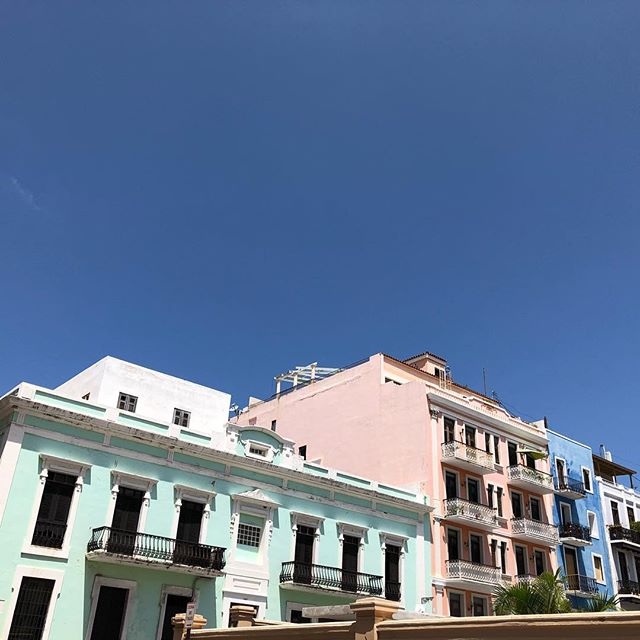 Then there's things that you stumble across that just take your breath away with their beauty, like the kites over one of the streets: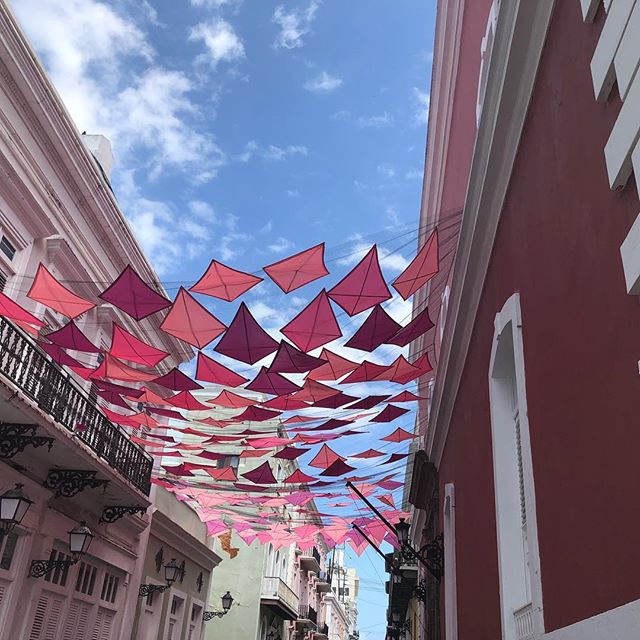 A plaque on a wall nearby explains (in Spanish and English) that the kites symbolise the power women have to fly as high as they want.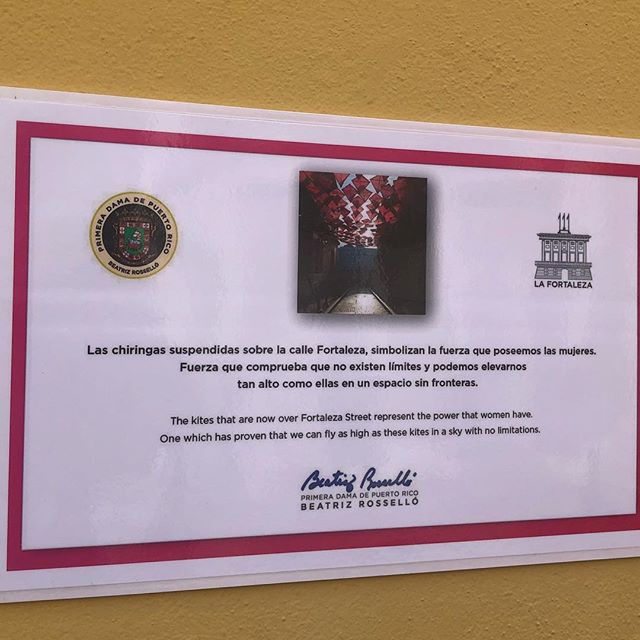 San Juan is also where the piña colada was first invented: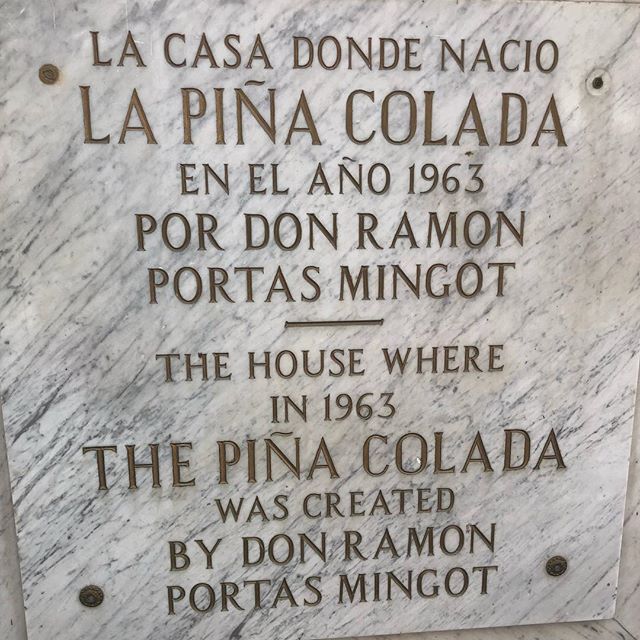 While I couldn't get a piña colada in that house, I was able to indulge elsewhere in the town.
Though I enjoyed the mojitos in the evening a little more: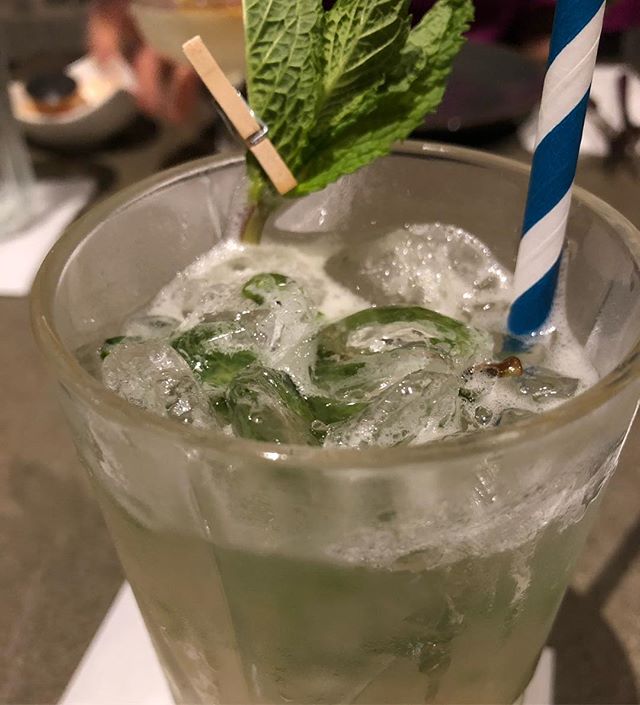 Wandering the streets of San Juan is a pleasant experience, though at times it's a little confusing. You're in a Latin country, where most of the people's first language is Spanish. However you're also in a US territory, so the place is jammed with American tourists and most of the big US chains have shops and outlets here. You'll also find that many of the locals speak absolutely flawless English.
It's when you walk into a supermarket, however, that you almost escape the US entirely. All the signage in the supermarket across the street from the hotel I'm staying in is in Spanish. You'll also come across the most amazing vegetables. I've no idea what these are called in English, but they look amazing: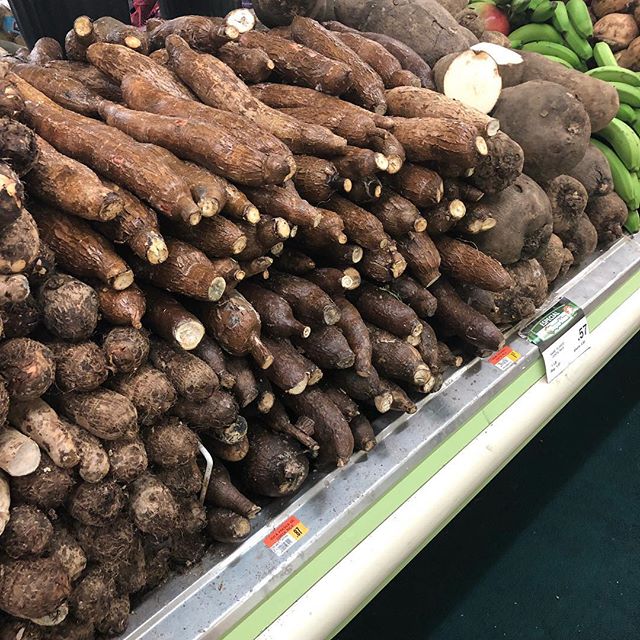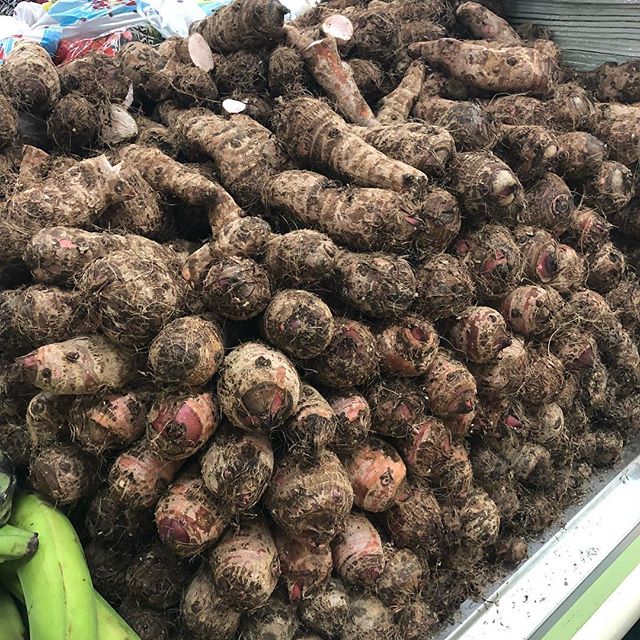 The weather the entire time I've been here has been wonderful - probably too wonderful in many respects as I now have a touch of sunburn!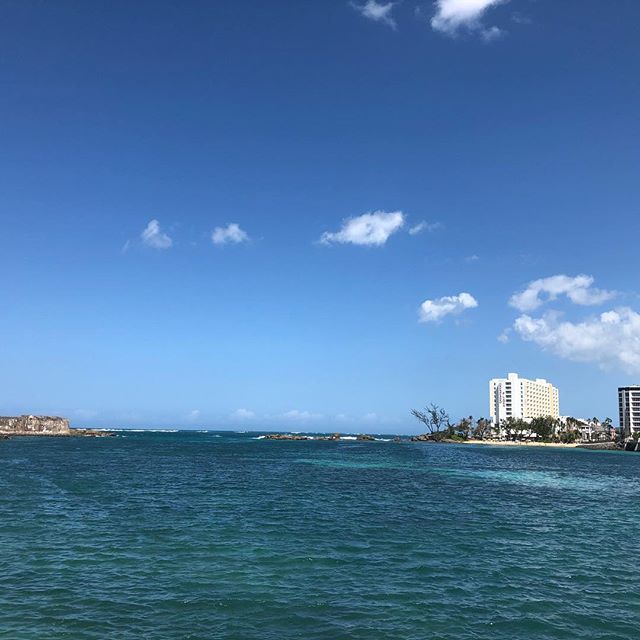 Puerto Rico might not be the easiest place to get to from Europe, but it's lovely.