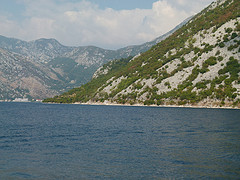 I just got back from Montenegro last night.
I'd a great time (check out the photos!), but I was really hampered by not having data either in Serbia or Montenegro
Vodafone have a network in Serbia, but for some stupid reason I didn't have 3G roaming with them. No idea why.
Once I landed in Montenegro I ended up without any data at all.
This is really really annoying.
I'm going back to the region again in September and I *need* to have data as I will be working from there for several days.
So which Irish mobile operators have proper roaming agreements with Serbia and Montenegro and can give me data in both countries?
Related articles