Last Thursday evening I did something I hadn't done in a very long time. I went to a concert. Not a virtual one. Not an online one. Not one on my TV. Not one over Zoom. But an actual concert in person in a music venue surrounded by other people.
Sure, there were some quirky moments along the way, but overall it was a great evening.
On the way into the venue everyone was checked for their Covid cert and for some form of ID, so once you were inside you knew that you were with people who were fully vaccinated. However it was still a little odd to be sitting close together with so many other people.
The lineup was perfect for anyone over a particular age – most of the bands who played, with the exception of Irish Women in Harmony, were at their peak in the early 1990s. While some of them have continued to perform on and off since then they aren't the household names they once were. (I mentioned some of the groups to staff in the office and the ones under 30 had no idea who any of them were!)
The lineup the other evening was great:
The Frank and Walters
The Pale
An Emotional Fish
Something Happens
The 4 of Us
Hothouse Flowers
Irish Women in Harmony
All accompanied by the Irish Chamber Orchestra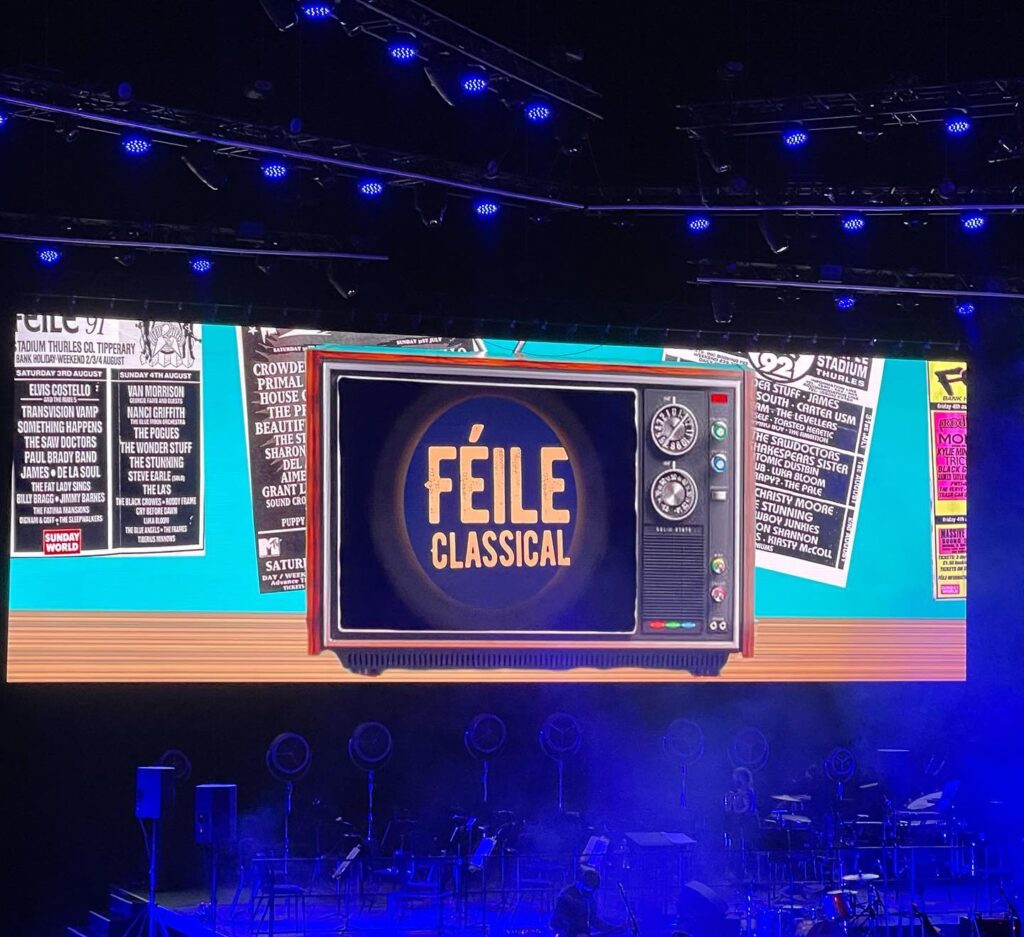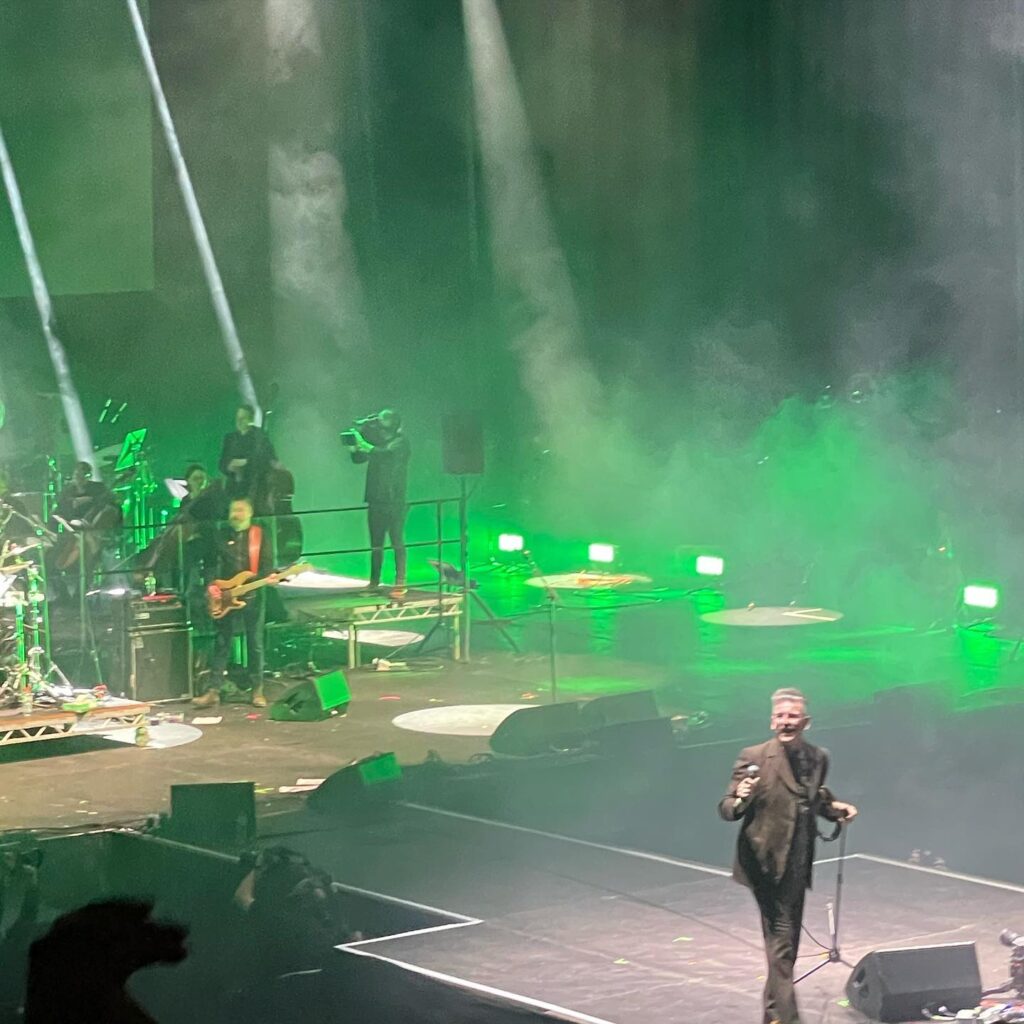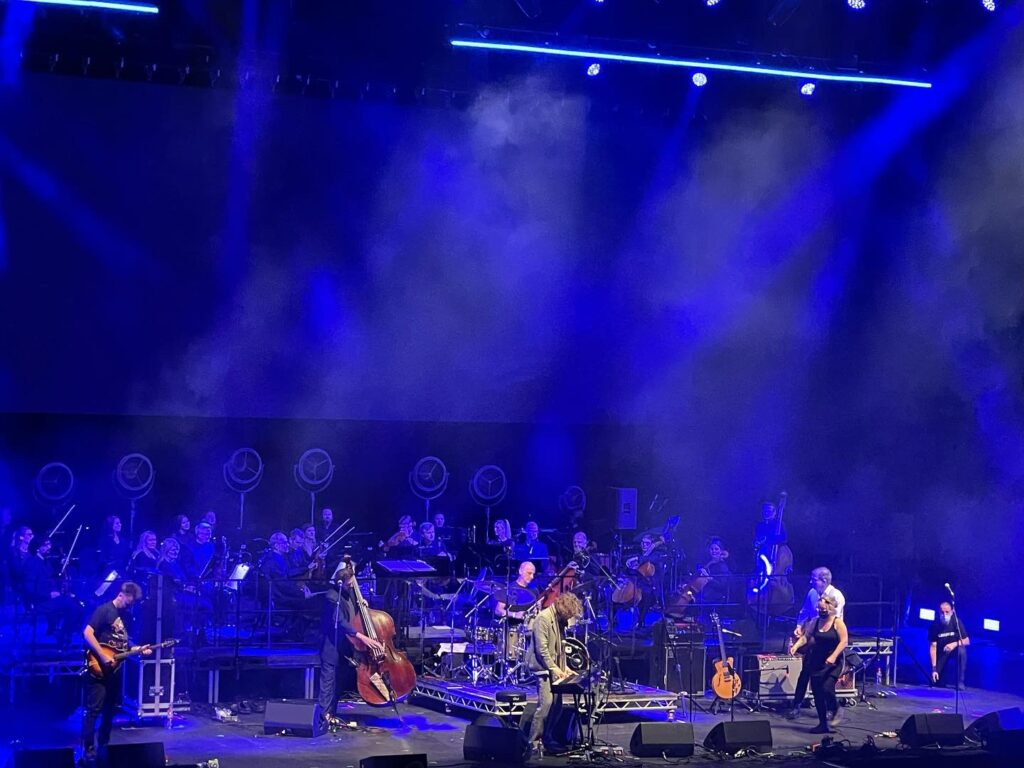 Being able to get back to live events fills me with optimism. The last 18+ months have been very strange. Getting back to attending events and being surrounded by lots of people helps bring some level of "normal" back. Of course we're still not out of the woods. I'm not saying that, but I am conscious that we've all been having a rough time at various points over the last year or so and being able to go back to doing things that we used to do is a positive.