Giving myself a few goals for lockdown 2.0 is one of my ways of dealing with the current situation.
On the cocktail front I think I'm doing mostly okay. I've go to sort out better ice cubes (yeah, that really *is* a thing) and I could probably do with a few flavoured bitters and other minor bits and pieces. So far, apart from making several nice cocktails and a few fairly awful ones, I've managed to literally break the cheap cocktail shaker that I had. Unfortunately at this time of the year my mint is pretty much dead, so I can't make mojitos, but with the current weather I don't think they'd be the best choice anyway.
My fridge now has a couple of bottles of syrup in the door, as they're easy to make.
I've got a growing collection of bits and bobs for garnishing various drinks and I'm really happy with the new cocktail glasses I got from Galway Crystal: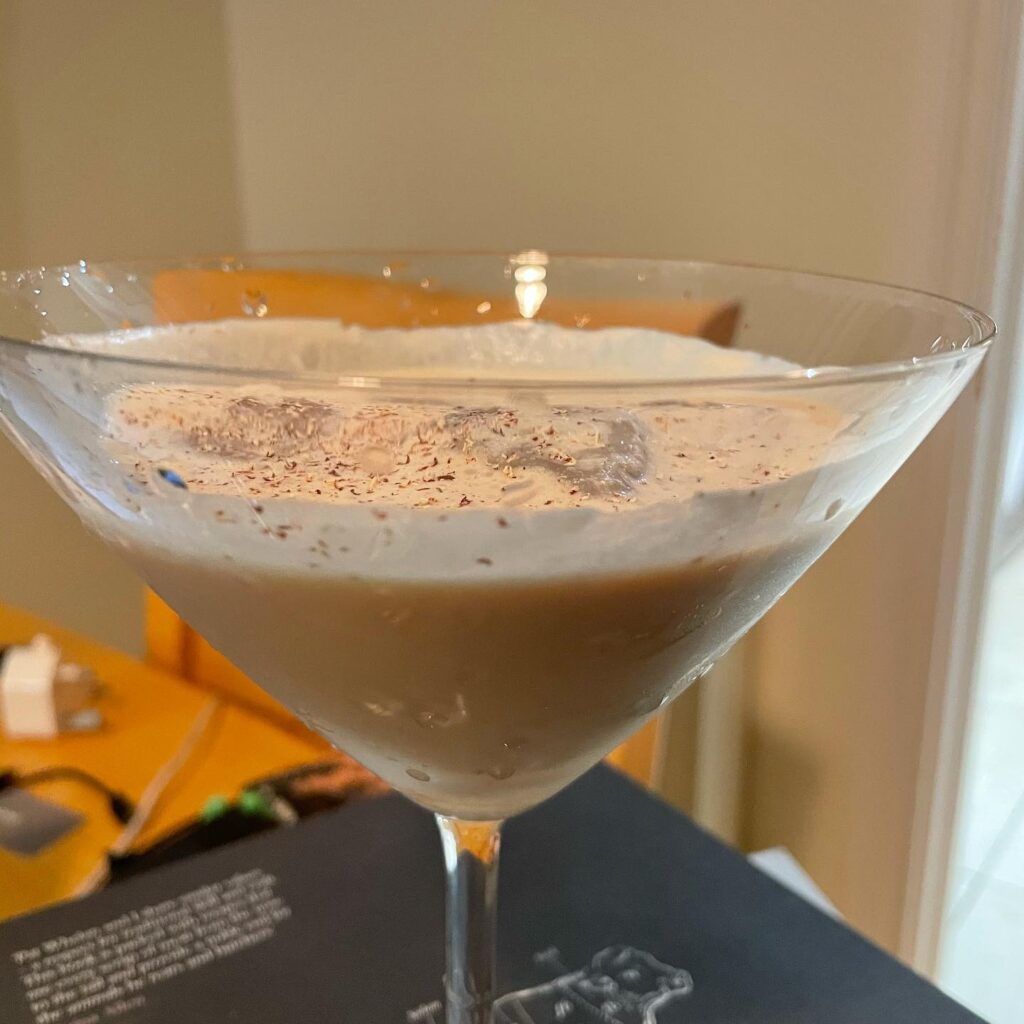 They've got a nice weight to them and are a generous size.
On the cooking front things have been a little slower.
I've made a few dishes that I either never made before or haven't made in a long time.
Some have worked out better than others, but that's to be expected.
Last night, for example, I made a steak and kidney pie. It was really tasty, but as I used the instant pot instead of simmering it for hours the liquid quantities were quite a bit out of whack. So I ended up with a crazy quantity of sauce even after trying to thicken it. I ended up using a holey spoon to get the meat and vegetables into the pastry. Lesson learnt – when adjusting a recipe you really need to be careful with proportions of liquids.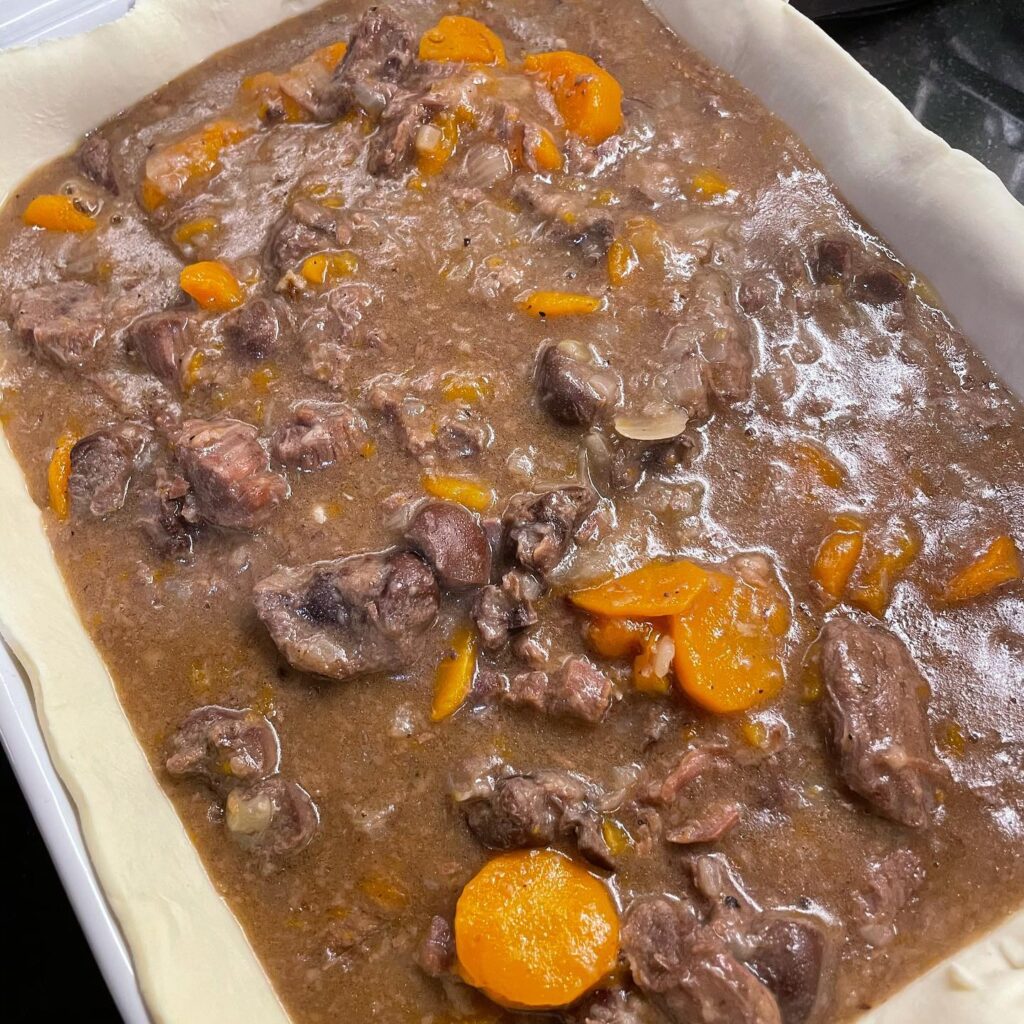 I'll admit that I haven't even tried to make my own pastry for any of the pies I've made over the last week or so. Rome wasn't built in a day!
The end result looked pretty good and tasted damn good: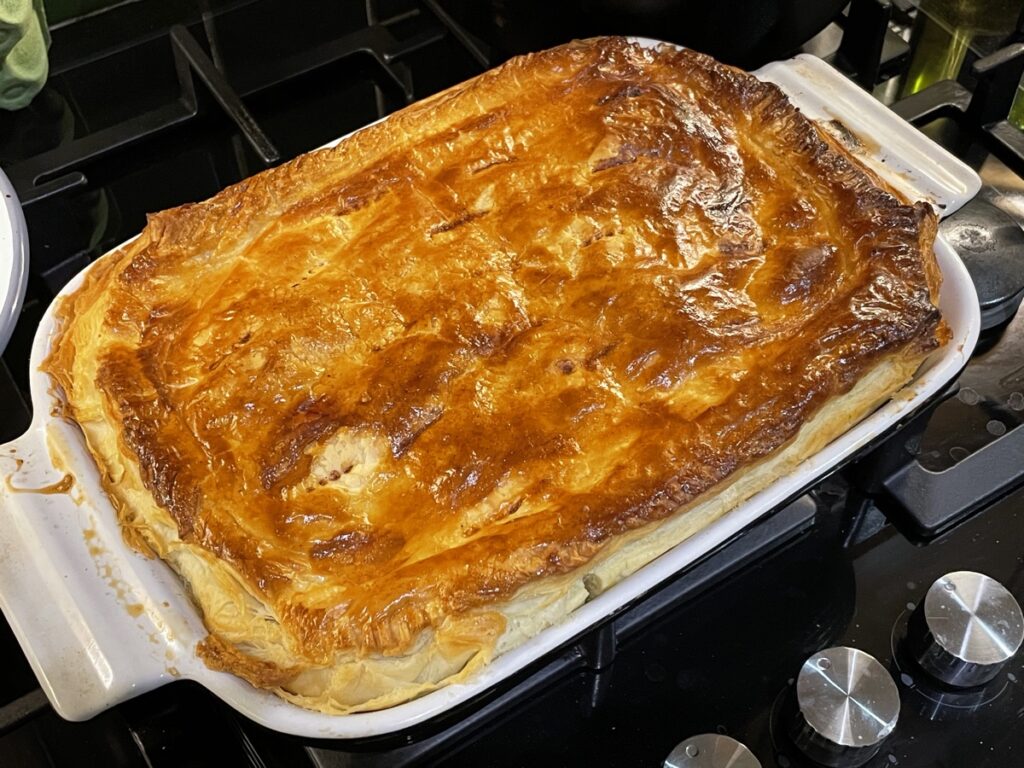 I used puff pastry from Aldi which cost maybe 99 cents for a pack. Simple to use and impossible to mess up!
Now my problem is trying to choose what to cook next. I'm now scouring cookbooks looking for inspiration.
I want to try things that are a bit different or not what I'd cook normally, but that does leave a LOT of options. I'll report back .. eventually..
Want to see what I'm cooking or drinking? You'll find most of it over on my Instagram.