Ireland is now in what some people are calling "Lockdown 2.0". For 6 weeks (possibly longer) the country has gone into the highest level of lockdown under the government's current set of plans for dealing with COVID-19.
Earlier in the year, during the first lockdown, many people seem to have turned to baking. Sourdough and banana bread was everywhere!
Personally I didn't really have a "thing" during the first lockdown, but over the past few months I have spent quite a lot of time on home improvement projects both DIY and not so DIY (basically paying somebody to make the problem go away). I've also got into cooking with fire with my growing collection of barbecues.
With this new set of lockdowns I decided to give myself a couple of resolutions or goals of some kind.
So my two main goals are:
Learn how to make drinkable cocktails
Try my hand at more complex cooking
On the cocktail front it's fairly simple. I like cocktails, but they're not something I know much about. I "know" a handful of cocktails that I'll drink if I'm out with friends and cocktails are an option (Remember going out?). At home I've only ever made the simplest of combinations sticking mostly to gin and tonic or other very simple combinations.
So for the last week or so I've been researching cocktails, both by crowdsourcing via my friends and simply reading up online. The basic problem is that there a lot of cocktails so you need to know where to begin!
The other thing is creating my own cocktail bar at home. There's a number of bottles that you need to have to hand when you start making cocktails that I never had any reason to own. Like angostura bitters. It's hard to make some cocktails without them, but they're not something you'd have on the shelf unless you were making cocktails. So a bit of a catch 22.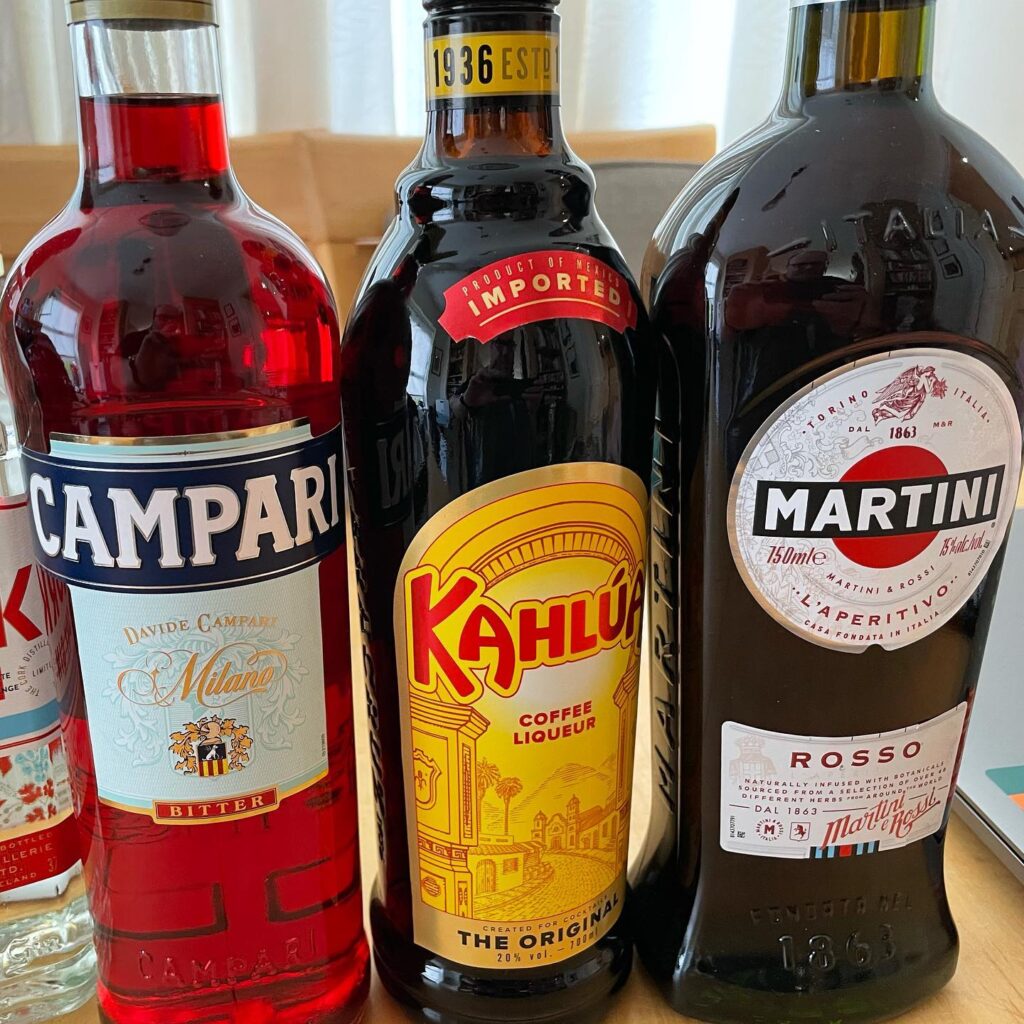 Trying to even work out which bottles you need when you're starting almost from scratch is a fun challenge. And I can't see the point in buying stuff that I'll only use once! So far I've been able to source what I'm looking for in the shops locally, which is great, but I suspect for some bits and pieces I might need to venture online.
And what about equipment? I seem to have most of the key bits and pieces thankfully, though there's still a couple of gaps that I'll fill in the coming weeks.
So far I've made drinkable negroni and White Russian as well as a few whiskey based cocktails including penicillin and old fashioned.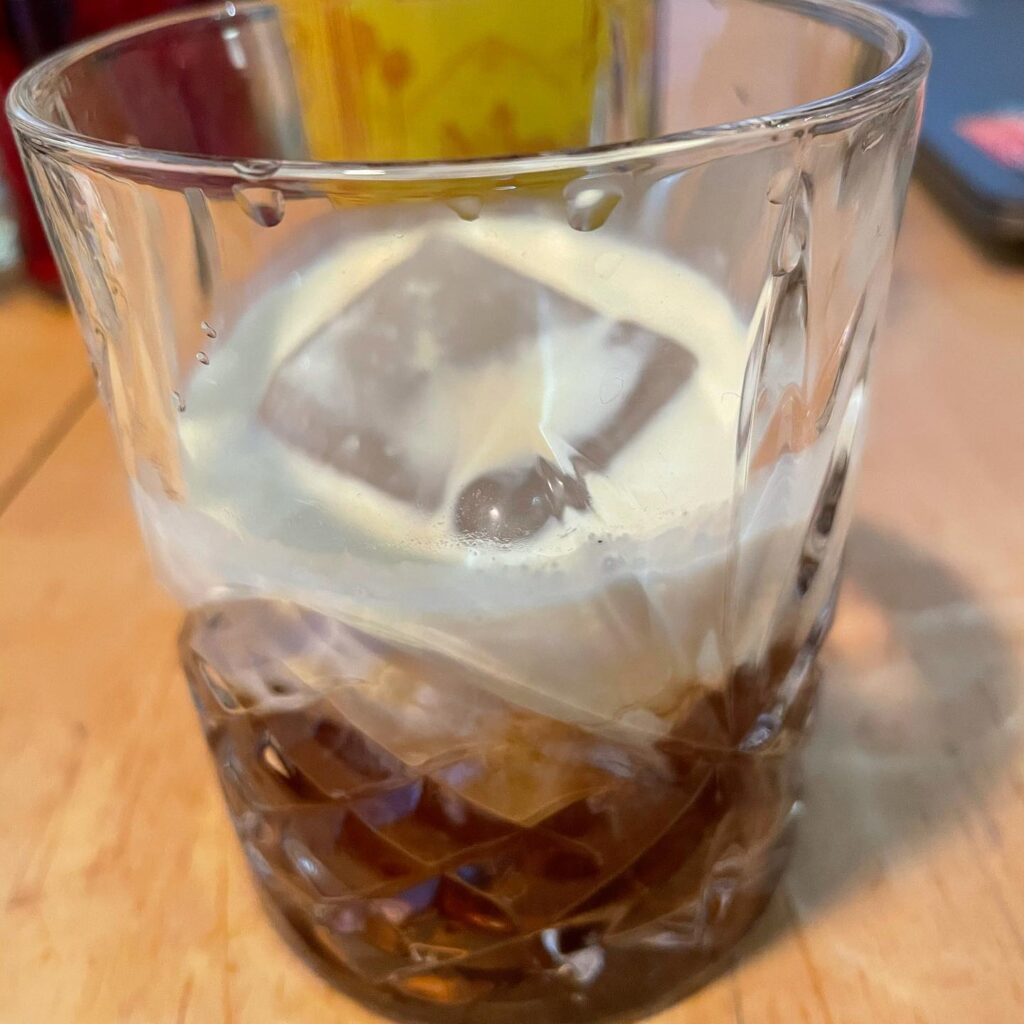 On the cooking side I probably don't need any more gadgets or gear.
Ireland is a great country to live in if you like cooking. We have some fantastic food producers so there's no excuse most of the time. Living in a small provincial town I can find it a bit challenging to get some ingredients locally, but there's an every growing number of Irish food and drink companies that are selling online.
So what am I hoping to try?
More complex culinary combinations. I need to try my hand at new sauces, techniques and combinations.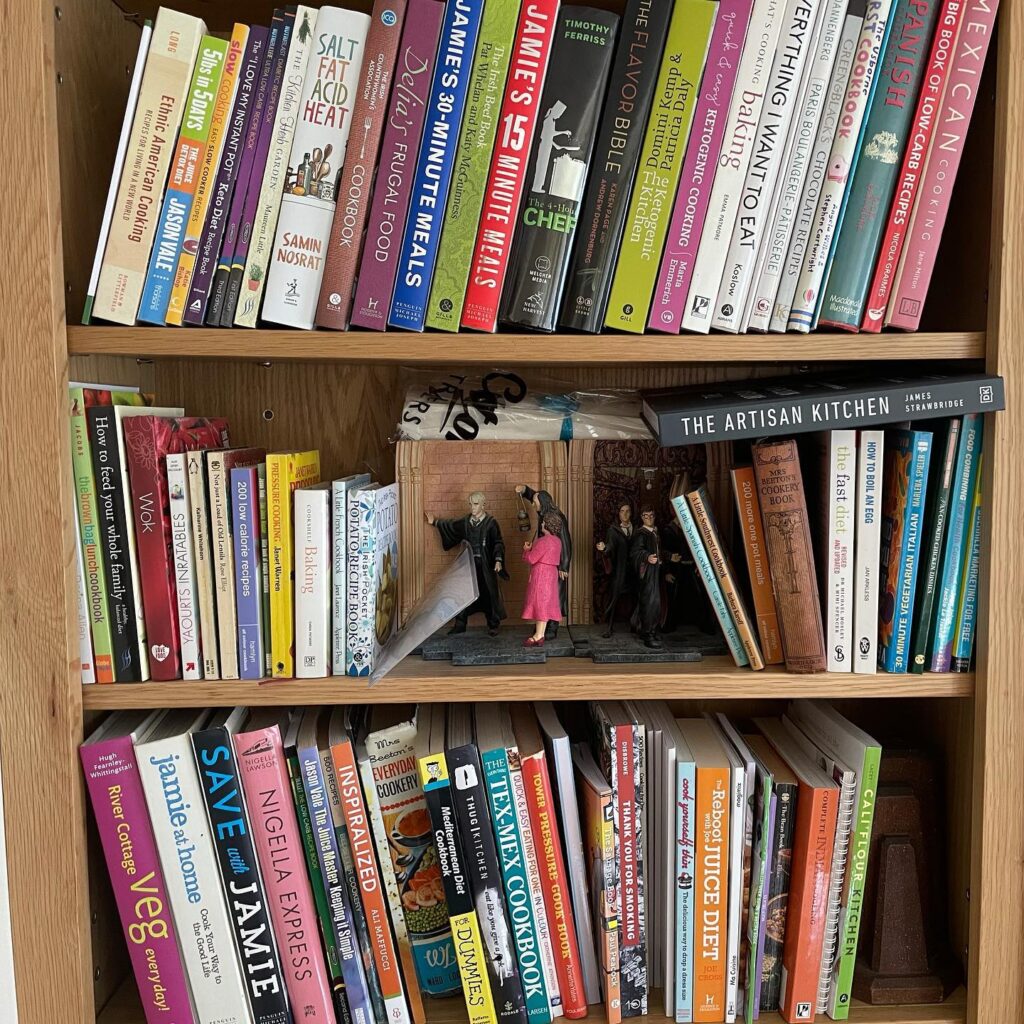 I definitely don't have any shortage of cookbooks!
There's a lot of things that I should be able to cook but haven't dared try. I don't mean those kind of finicky things that require you to have the patience of a saint, but those dishes that are a little more elaborate and probably require either more ingredients or more things on the go at once.
The upside to not going anywhere is that you have plenty of time to cook more elaborate dishes that you'd previously have left for weekend cooking. Also you've got time to try out different pre-dinner drinks.
I'm still using the barbecue, though it's not quite as much fun with Irish weather it's still fine as long as I can see what I'm cooking. Thankfully I've got a decent outside light which helps, though I've also got battery operated torches if I run into issues.
So what are your plans for lockdown 2.0?