Image by just.Luc via Flickr
I hate spam.
It's a tactic used by lazy uninventive scumbags.
I don't like politicians that much and consider most of them to be seriously overpaid.
So when I got hit with a spam from the Irish Green Party today to my personal email address I saw red.
Here's the spam itself (screenshot with personal details removed):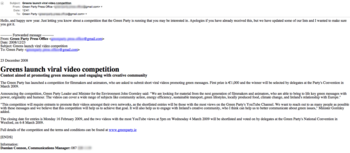 I love the way they wanted to "be sure" that I got their unsolicited junk.
I am not interested in the Green Party. I have never expressed any interest in them. I have not asked to be added to any of their mailing lists, so why the hell are they sending me this rubbish?
Funnily enough the contact details on their website include one for data protection - its' as if they were expecting a backlash from their spamming: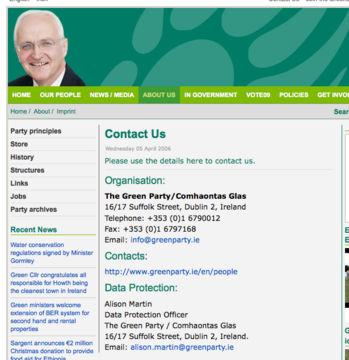 Well done Green Party - any chance of ever getting a vote from me is gone!
Morons!
Related Posts: