A few days ago I posted about trying to choose a barbecue. I hadn't realised that there were so many different types of barbecues available nor how passionate many of my friends are about it. It was a little overwhelming!
Fortunately between the comments here, on my Facebook post and an incredibly helpful friend who talked me through it in detail, I was able to make a decision.
I ended up choosing a Weber Performer Deluxe GBS Charcoal Barbecue 57cm (22″).
It's a charcoal kettle style barbecue which comes with a few extras. One of the things I wanted was something that wouldn't require me leaning over all the time and I also wanted something that would fit in my garden shed when the weather gets too nasty for it to be used. The Performer also comes on a trolley with a reasonably large work surface, as well as having a sane system of getting the ash out of the kettle without having to take it apart. So it ticked all the boxes.
I was able to get the barbecue from one of the local garden centres, which was great, as many places have no stock at the moment and delivery delays would have meant that it could have been a couple of weeks before I was able to get my hands on the barbecue.
Assembly was surprisingly easy. The main thing I had to assemble was the trolley and the instructions were, for once, pretty easy to follow. My track record with assembling stuff is dire, so I was really pleased with myself when after about an hour or so I was able to fire it up.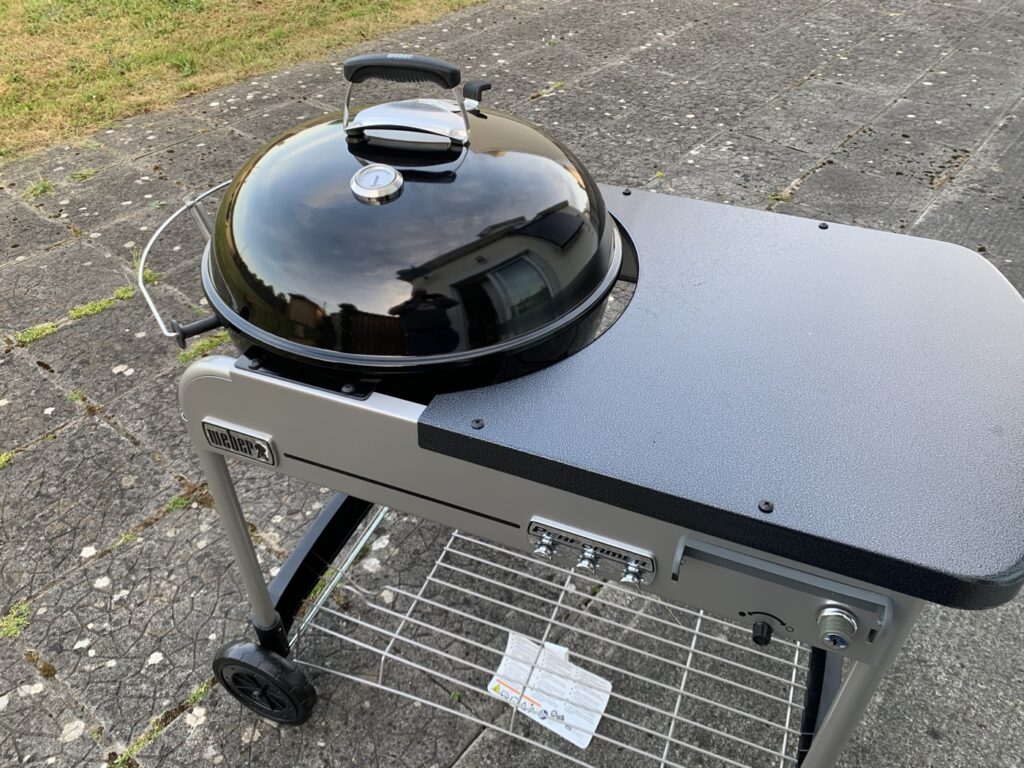 Over the last couple of days I've been trying to hone my barbecue skills and have been working my way through a variety of different sausages, burgers and some lovely marinated chicken skewers from some of the local butchers. While I normally stick to one local butcher I've been exploring some of the other options over the last few days and found that many of them were making their own sausages, skewers and other tasty treats for barbecue.
The weather in Ireland at the moment is glorious, which, as anyone who knows Irish weather will tell you, is rare. But this country does look fantastic when we do get nice weather. Being able to sit outside in the garden in the evening and enjoy freshly cooked food is very relaxing.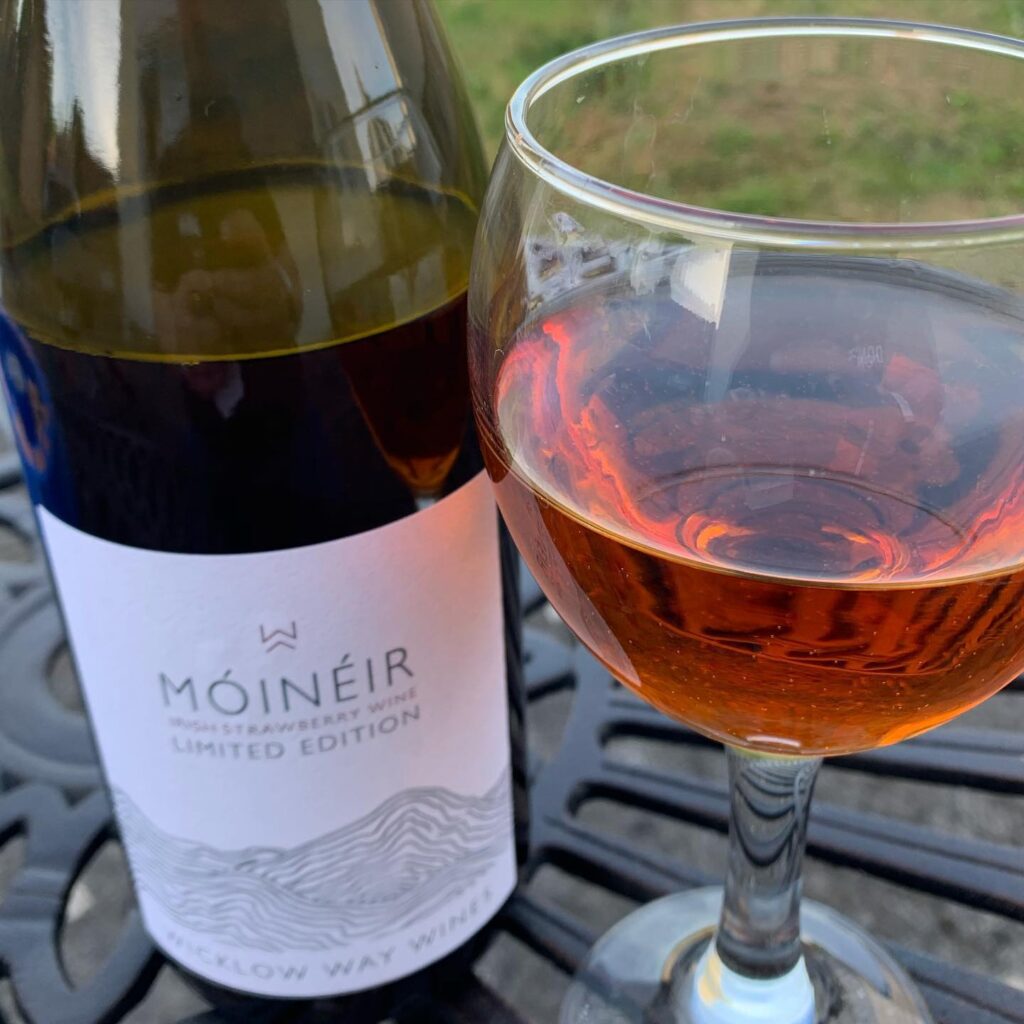 Yesterday evening I was able to cook my dinner on the barbecue and then sit back and enjoy the evening while trying some lovely Irish fruit wine. (Yes, that is a thing!)
Of course now I've become fascinated with the world of barbecuing, smoking and all that comes with it, so expect to see more blog posts and plenty of photos over the coming weeks!