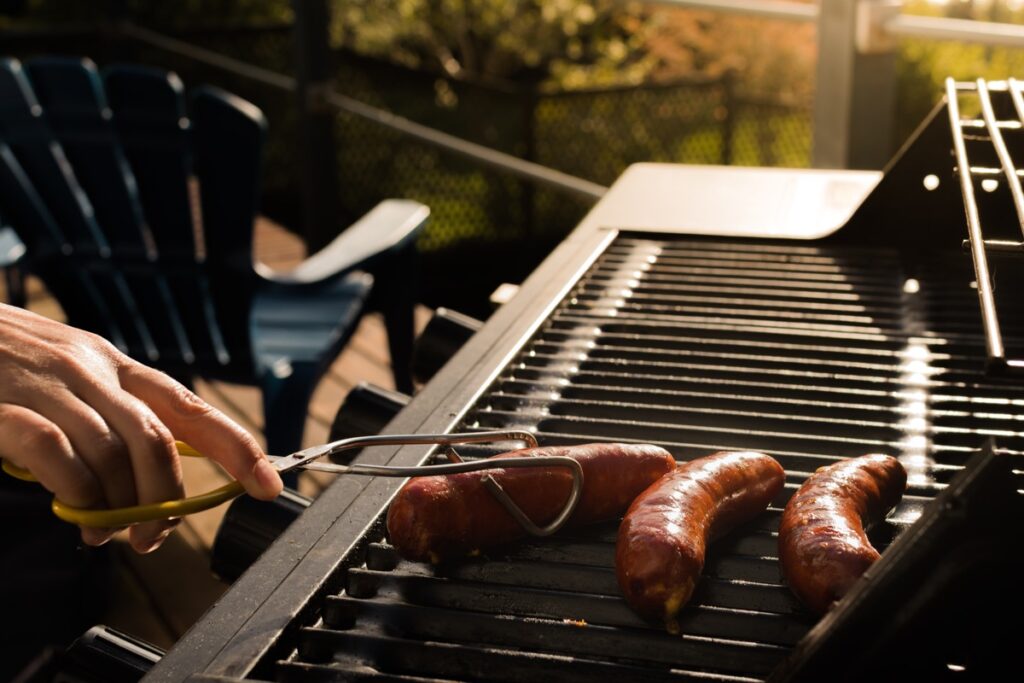 With the weather improving and everyone, including me, being stuck at home most of the time it's only natural to start thinking about gardens and things you can do in them.
Over the past couple of years I've managed to get my herb garden going and I'll hopefully get a usable crop from my berries this year. The herbs are growing, even in places that I didn't plant them (I'm looking at you mint that I never planted in that far corner!) And yes, I do now own a garden shed as well, though its roofing needs a bit of work.
Over the last few weeks I've been thinking more and more about getting a barbecue. I'll admit I didn't know much about barbecues and I still don't, but I hadn't realised that there were so many different types to choose from.
Fuel type
So to start with there's the choice of fuel:
While electric has its attractions I don't think there's much point in getting one. I've already got a George Foreman grill which, while smaller, would do the same thing. One of the reasons you barbecue meat is to get that "barbecue taste" and I'm not convinced you can get that from an electric barbecue.
So really the question of fuel type comes down to choosing between gas and charcoal.
Gas has a degree of convenience, but it lacks the flexibility of flavour.
Charcoal options take a bit longer to heat up, but that doesn't bother me. The options around flavour based on the type of wood you choose is attractive.
But that's where I'm hitting a brick wall.
When you go looking at what's available, either in person or online, there's a huge range of options available with prices and options that are simply dizzying.
I've been trying to narrow down the choices by setting a few criteria.
Size:
Most of the time I'm only cooking for myself, but I would expect to be cooking for up to 4 people when things get back to something close to normal. I definitely don't need a huge barbecue that is aimed at feeding 20 people.
Ideally whatever I end up with should be able to either fit into my garden shed when it's not in use or be stored outside under a cover. With the winds we've been getting over the last couple of years I think putting it in the shed makes more sense.
I also want something that has its own stand so I won't have to either put it on a table or spend my time bent over, so it needs to be at waist height.
Cleaning:
If it takes me hours to clean up after I cook then I'll be miserable.
Also being able to clean it easily is important.
Which brands are good?
I've heard positive things about Weber, but I've also heard plenty of good things about other brands.
Which brands should I totally avoid?
Is gas okay? Or do I need to use charcoal? Is charcoal really that much better than gas?
What other considerations are there?