Last year during the peak of the pandemic with lockdowns and restrictions in most places the world started baking. Oddly I didn't. I did quite a few things during the various lockdowns, including developing an obsession with all things barbecue, as well as doing quite a bit of "grow your own" gardening.
But no baking.
One of the things I wanted to do was to get a bread machine of some kind to experiment.
Yes you can make bread in a conventional oven without a bread machine, but I was interested in trying out a bread machine to see what I could do with it.
Kitchen gear seems to come in and out of fashion. When something is "in" you can get it every single shop, but once it falls from grace it becomes almost impossible to get your hands on anything.
Apparently bread machines aren't "in vogue" so while there are models on the market it's far from easy to find anywhere that stocks them.
I mentioned my conundrum on Facebook a while back and a couple of people offered me the bread machines they were no longer using. So while I was up in County Galway on holiday I was able to collect the bread machine a friend had offered. It's a Panasonic SD-253 model, which works just fine.
From what I can tell bread machines are all fairly similar. While some of the newer models might have added features to allow for more control over adding yeast and other dry ingredients, the basic functionality is the same. They all mix, knead and bake.
I'll admit that I haven't really explored the options with my new toy yet, but I intend to. I just need to find recipes that I like. I'm really not that into the ones that are pitched as "bread machine" when in reality they're just using the dough function.
I'm a novice when it comes to bread making, which is why I'm using the machine. At some point I might start using its dough function and finish off whatever I'm baking using more traditional means, but until then I want recipes that are 100% machine ie. chuck ingredients in and let the machine do all the work.
So, for example, when I wanted a recipe for a "breakfast" style bread I ran into problems finding one that didn't involve messing about with the dough and the oven. I did find one eventually and I was pretty happy with the end result: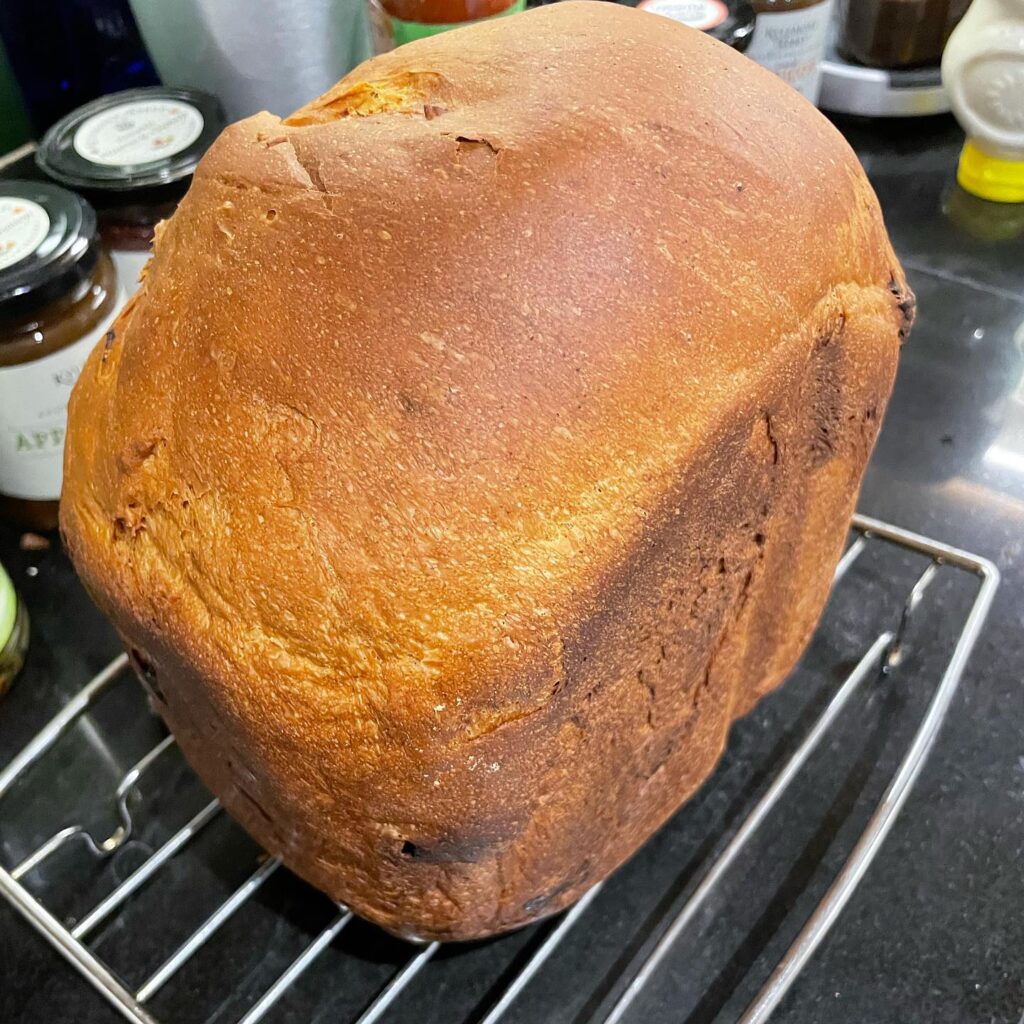 The recipe I found used buttermilk, which of course then created a new issue for me. What on earth do I do with the leftover buttermilk? Fortunately there are other recipes "out there" than use buttermilk, so I've got a batch of buttermilk based bread on now.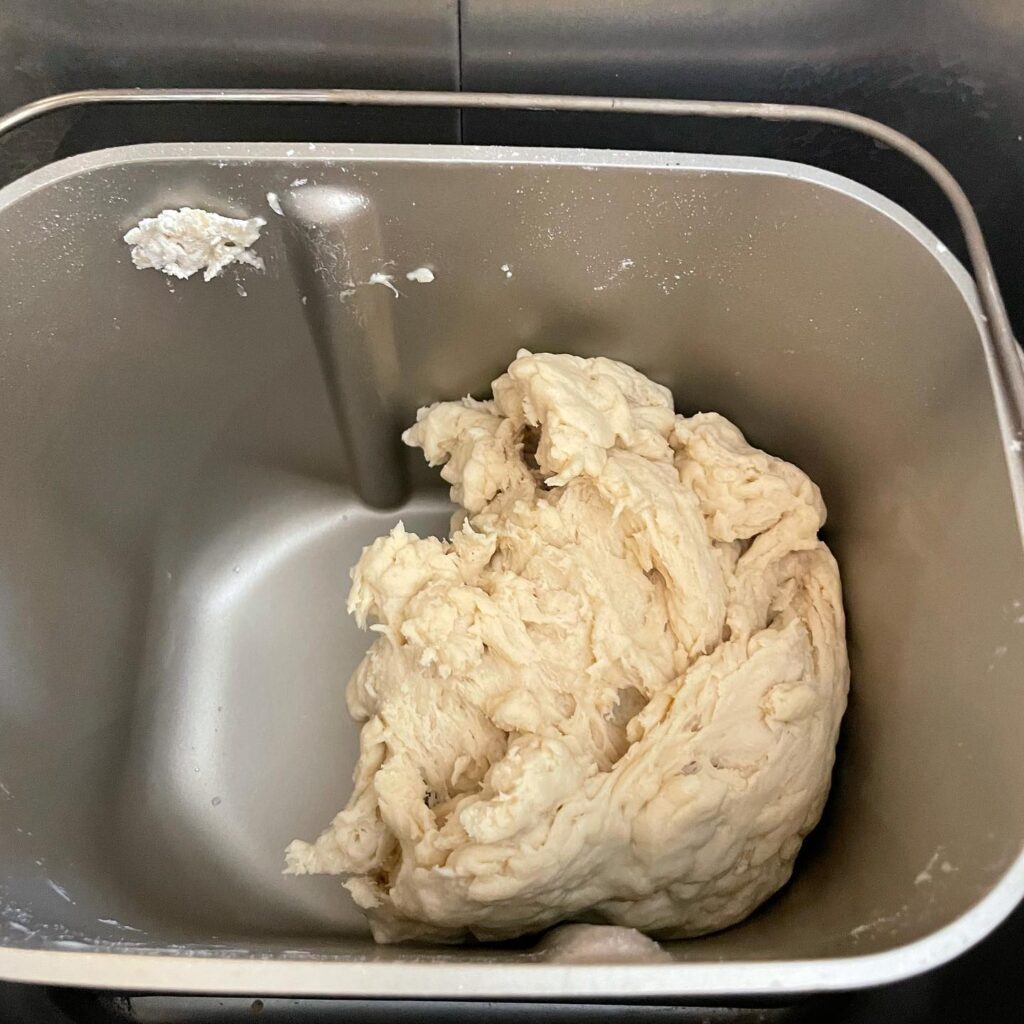 It'll take about 4 hours from start to finish, but I should't have to touch it or fiddle with it. The machine should do everything.
Fingers crossed.
So what's next?
Ideally I'd like to try a few different types of basic breads that don't require intervention. I'll eventually get confident enough to use the machine just for the dough hopefully … but for now let me enjoy having a gadget do most of the work!
If anyone knows of any good recipe books please let me know!