Shopping around and pricing things is something a lot of us do on a regular basis. When you're buying a fixed price item it makes sense. Why would you pay €500 for an item if you can find it from another shop for €300? A difference in price of a couple of euro, however, might not be worth it. Some shops, both online and offline, offer other services and incentives. Or it could be as simple as the shipping price or whether they even have the item in stock.
But when the same company is selling an item with two very different prices in different markets it's really really annoying.
I've been spending quite a bit of time exploring barbecues over the last couple of weeks. While I now have a barbecue for my house (yay!) I'm still interested in getting a portable one for when I'm able to take a staycation later this summer.
One of the portable Weber grills that has received pretty good reviews is the aptly named "Go anywhere" charcoal barbecue.
In the Irish market the Go Anywhere will set you back around €100.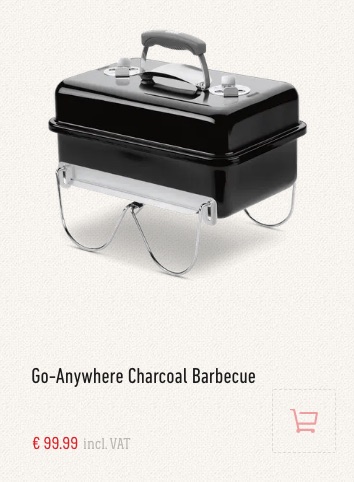 However if you check the pricing on the US site you'll see the exact same barbecue being sold for $55.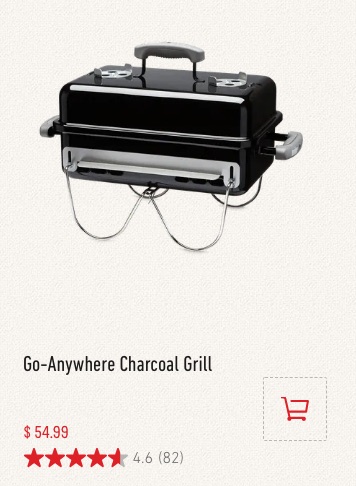 That's practically half the price of buying it in Ireland. At today's exchange rate the $55 works out to just over €48!
Getting it shipped from the US to Ireland plus being potentially caught for import duty etc., means that I'll have to buy from somewhere in Europe, but it is annoying to see such a big price difference.