I mentioned the introduction of free shipping to Ireland yesterday. At the time it didn't appear to be available and the article in The Irish Times hadn't specified when it would be ..
This morning I can confirm that it is live and available.
I placed an order a few minutes ago for over £25 and did NOT pay shipping!
See screenshot below: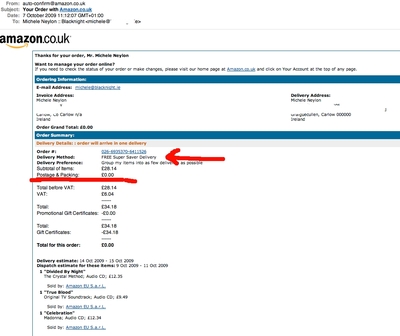 Great news for everyone!