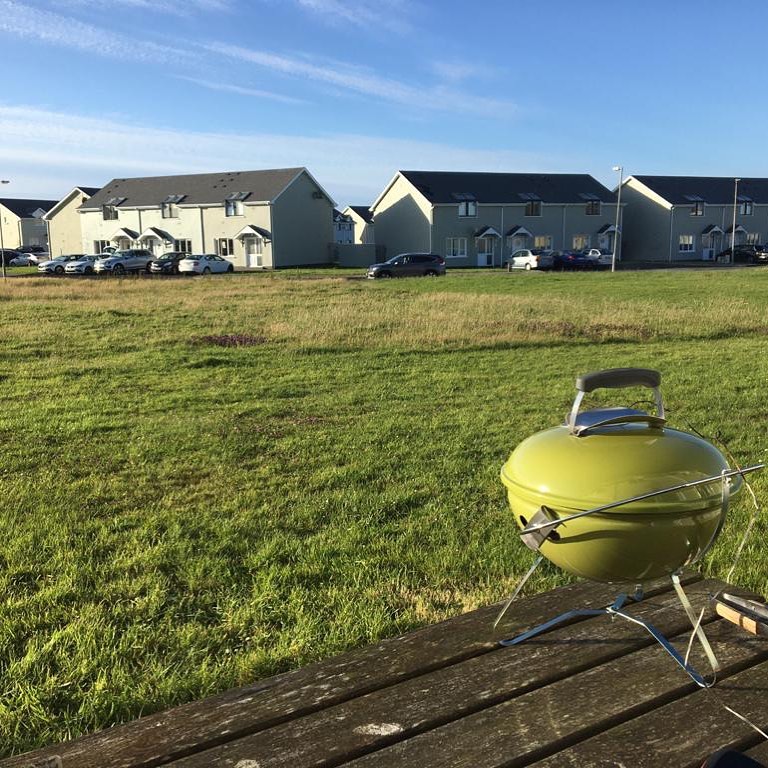 I've spent the last week on holiday in the west of Ireland.
Overseas travel this year is simply not an option, so we decided months ago that we'd have a family holiday together somewhere in Ireland instead. So we ended up renting a house in Kilkee.
One of the main reasons I got the Weber Smokey Joe, aka "the baby Weber", was for travel. It's small enough that you can just pop it into the boot of the car and still have plenty of space left for everything else.
I also got the official Weber carry bag for the smokey joe, as I really didn't want the bbq rattling around in the boot of the car. Unfortunately I couldn't find any aftermarket alternatives for the bag and while it's "functional" it's not a great bag. Frankly I was more than a little disappointed that the bag is such a lost opportunity. A travel sized barbecue like the smokey joe is designed for portability, but you can't travel with a charcoal barbecue without also bringing the necessary accessories. You're going to need at a minimum some way of lighting it, cleaning it and working with it, so the bag would have been a lot more useful if it had a few pockets.
No matter where you go in Ireland you'll always have access to good quality food ingredients. There's an excellent range of local butchers in Irish towns, so getting some nice cuts of meat for the barbecue isn't a challenge.
I'd cooked a couple of times with the smokey Joe to test it, but the trip to Clare was the first time using it "properly" and cooking for other people.
So how was it?
Overall it was a really good experience.
It's very compact, so lighting it and getting it up to a decent temperature is pretty quick compared to the bigger barbecue I use at home.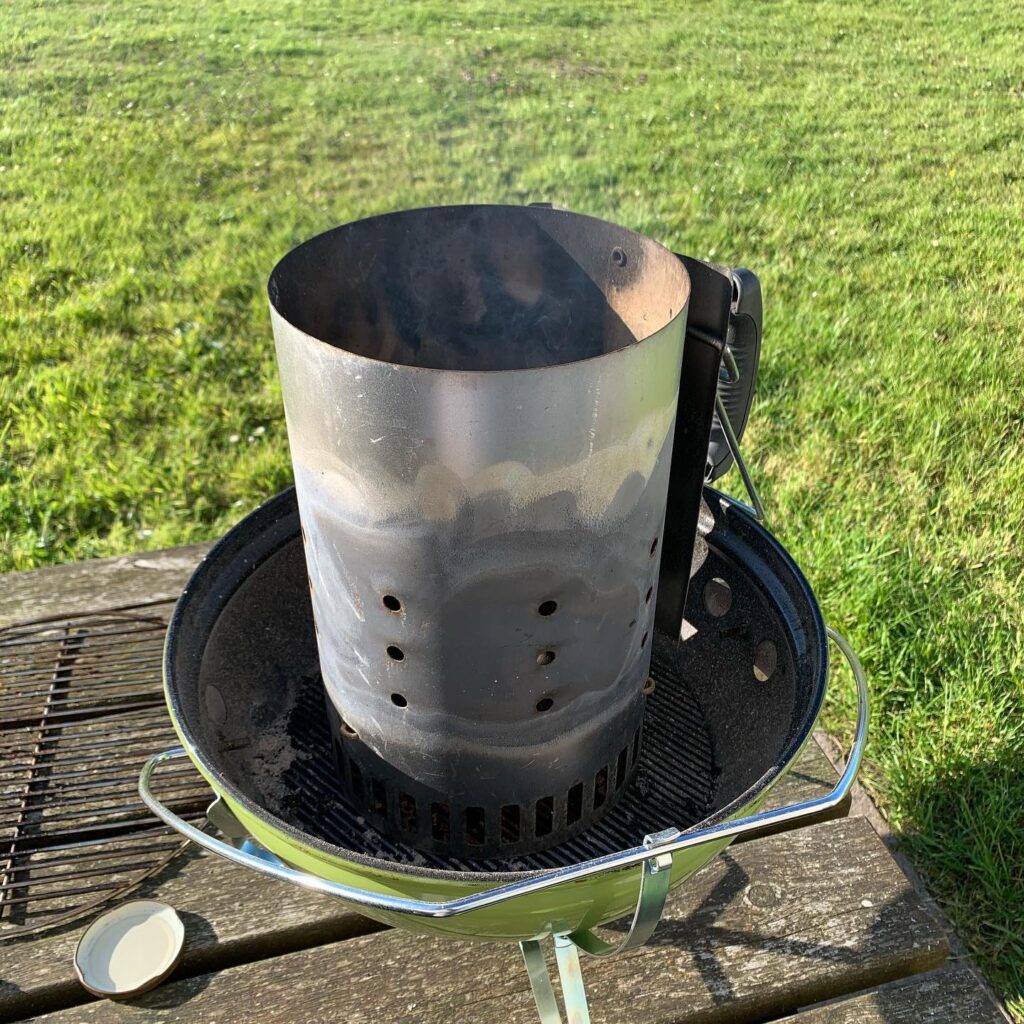 I had brought some charcoal briquettes with me, as they don't take up much space in the boot of the car and I also brought the starter chimney, as well as more barbecue tools and accessories than I probably needed, but you live and learn!
What I learnt was that in terms of tools the starter chimney, gloves, a brush for the grates, the charcoal cherry picker and some tongs were really the main tools that I needed. Everything else were "nice to have", but not absolutely necessary.
The cooking area on the smokey Joe isn't "huge" but it's more than enough if you're doing a couple of steaks or other bits for two or three people. I like using a basic two zone cooking setup on the barbecue so that you can bring things up to temperature properly without burning the hell out of the meat. That's obviously harder to do with a smaller grill, but it's still doable and overall I was very happy with how it turned out.
I also found that once you close all the vents after a cook the barbecue will cool down quite quickly, so the seal is probably a bit better than my Weber Performer Deluxe, which definitely lets more air in. The house we were staying in didn't have a closed garden, so I had to bring the barbecue in after every use, as leaving it out wasn't secure.
The weather was pretty good the first couple of days, so cooking outside was fine. But of course the west of Ireland is always kind of damp and windy, so a couple of evenings getting it lit and going was made a little bit difficult with wind and a spot of rain. Cooking on a barbecue in Ireland invariably involves a certain amount of rain, so it's something you get used to, or you simply give up!
I'll definitely be taking the baby Weber on any future trips, as there's nothing as good as the taste of freshly grilled food!