AIB is one of Ireland's largest banks, so they're often a target of various fraud attacks including phishing via email and SMS / iMessage.
Today's attack is simple and pretty effective.
Here's the text message: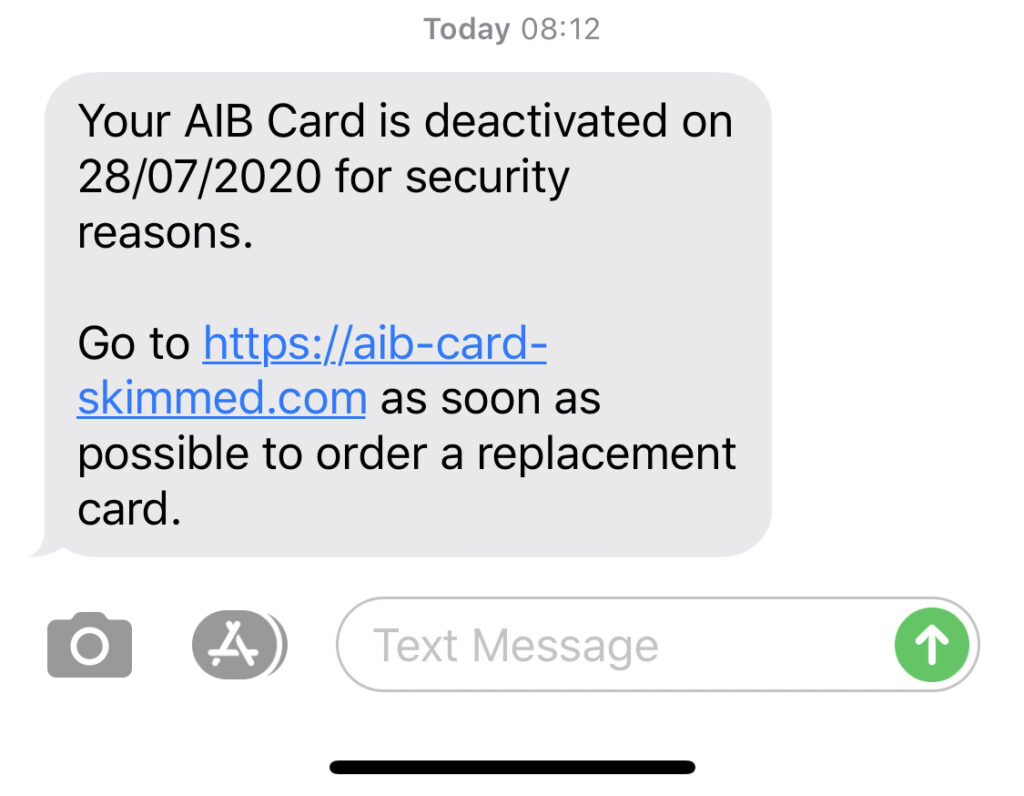 It reads:
Your AIB Card is deactivated on 28/07/2020 for security reasons.

Go to https://aib-card-skimmed.com as soon as possible to order a replacement card"
There is a small grammatical error in the text, but as you're reading it off a small screen I suspect a lot of people wouldn't notice it. On my iPhone the text message was grouped with texts I'd received from AIB, though I suspect that's down to the way that the iPhone sorts messages rather than anything else.
The website linked to works on both mobile and desktop and is a pretty good rip off of the AIB personal banking portal.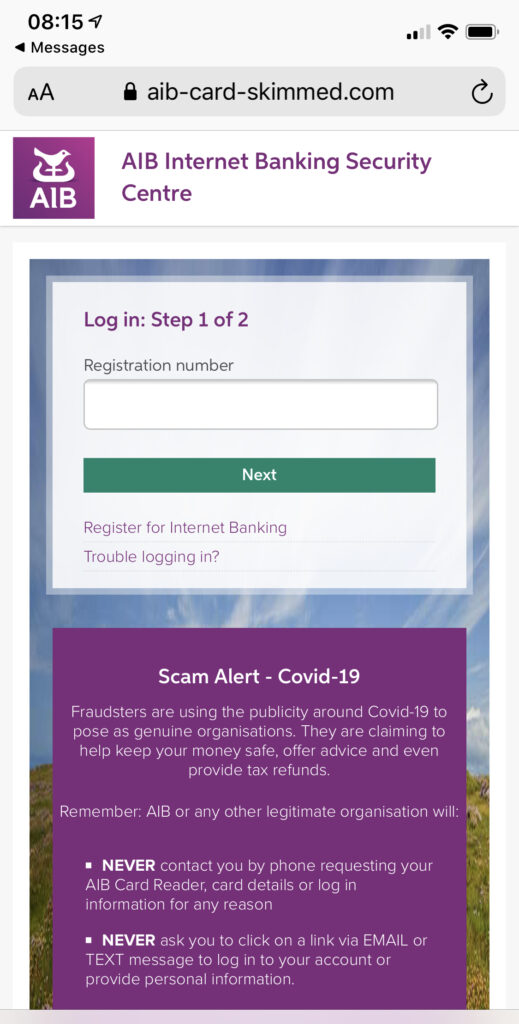 While AIB and other banks do send out text messages they never send links nor do they handle card replacements via text.
Hopefully not too many people will have been duped by this, but unfortunately some people will have been.