Before I "run off" and buy some things I will do a lot of research. I'll try to read objective neutral reviews. I also like to compare features. And of course I'll compare pricing. Pricing can be a bit of a pain when you're going "across" brands, as companies will package things up differently. So while one company might include a cover another will charge you extra for it, for example.
One of the things I was really interested in was a pizza oven. Not just for pizzas of course, as there is a limit on the number of pizzas I can (or should) eat! I quite like the idea of using an outdoor oven to cook other stuff. What? Well anything that can go in an oven, so breads of various kinds, maybe lasagnes. There are plenty of things that one could cook in an oven outdoors.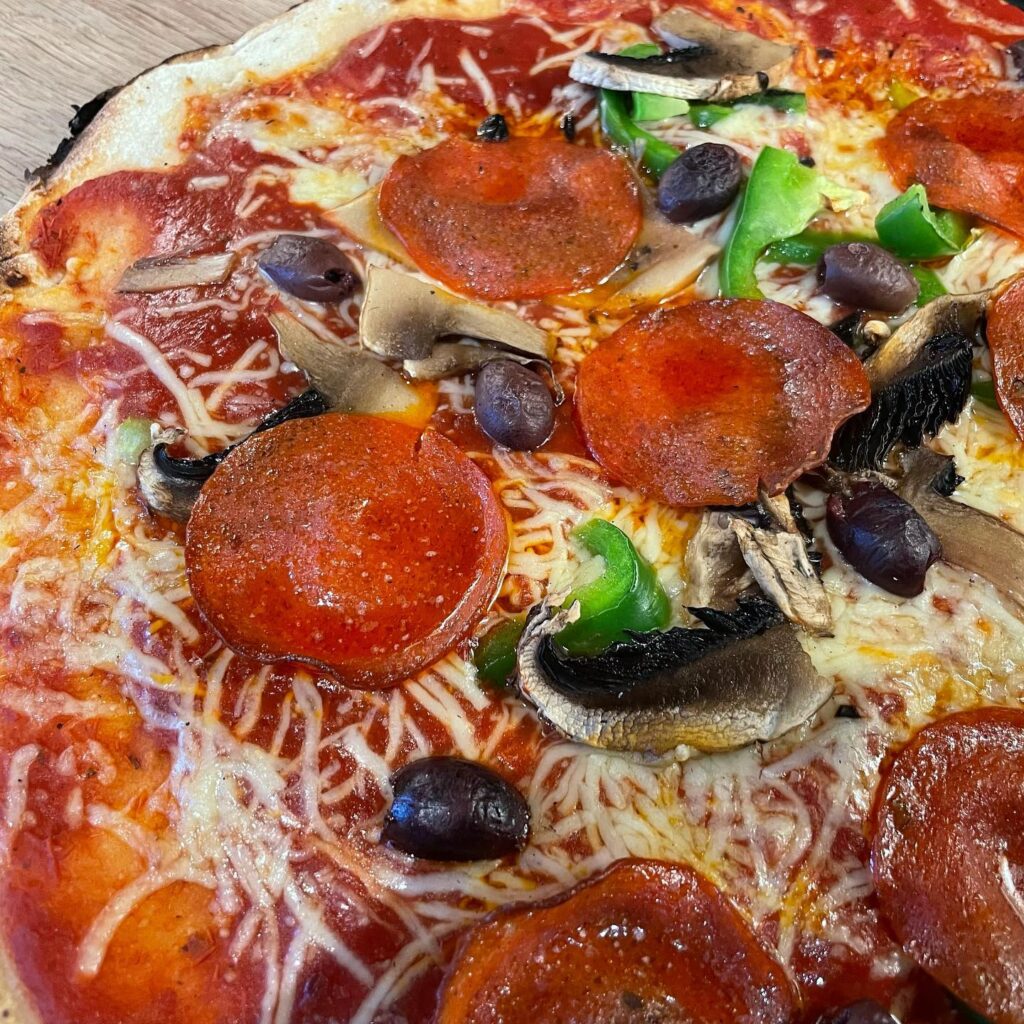 Pizza ovens seem to fall, broadly, into three categories:
Big builtin ovens with lots of brickwork.
More mobile ovens that use some kind of cart system.
Portable tabletop ovens
You might find the idea of a nice big builtin oven as attractive at some levels, but they're not cheap. While I was happy to spend money on getting a good pizza oven I had no intention of spending more on it than I needed to. Also I'm not going to be feeding the entire town or going commercial, so a big oven taking up a corner of my garden just didn't make much sense to me.
And I couldn't see any reason why I'd want one of those mid range ovens that aren't that mobile. Yes they take up less space than the big builtin ovens and they are movable, but they're not portable. One of the things I wanted to be able to do was to pack it up and take it away with me. Last year I took the baby Weber on holidays with me, so why not take the pizza oven with me this year (as well as the barbecue of course!)?
So a tabletop portable style oven seemed to be the logical choice.
As with choosing a barbecue one of the factors was going to be fuel choice. Some pizza ovens use wood, others use wood pellets, some take gas and some work with charcoal. I'm used to working with charcoal after a year of cooking outside on a barbecue, so finding an oven that could potentially take charcoal was a feature on my list. Not the only one and definitely not the decider.
After going round and round looking at different brands and models it essentially came down to about three different brands:
Ooni who produce a number of different tabletop ovens
Alfresco Chef who have a tabletop oven in their range
Gozney who make the Roccbox
In the end I went with the Ooni Karu 12″ Multi-Fuel Pizza Oven. There was a larger 16″ option also available when I was ordering, which has since sold out, but I opted for the 12″ model as I couldn't really justify the larger device. As a friend pointed out to me if I got the bigger oven I'd just make bigger pizzas!
I decided against gas, at least for now, as I really do enjoy the raw pleasure of lighting and managing a fire and then cooking with it. Gas might be more practical in many scenarios, but it's also a bit too clinical for my liking.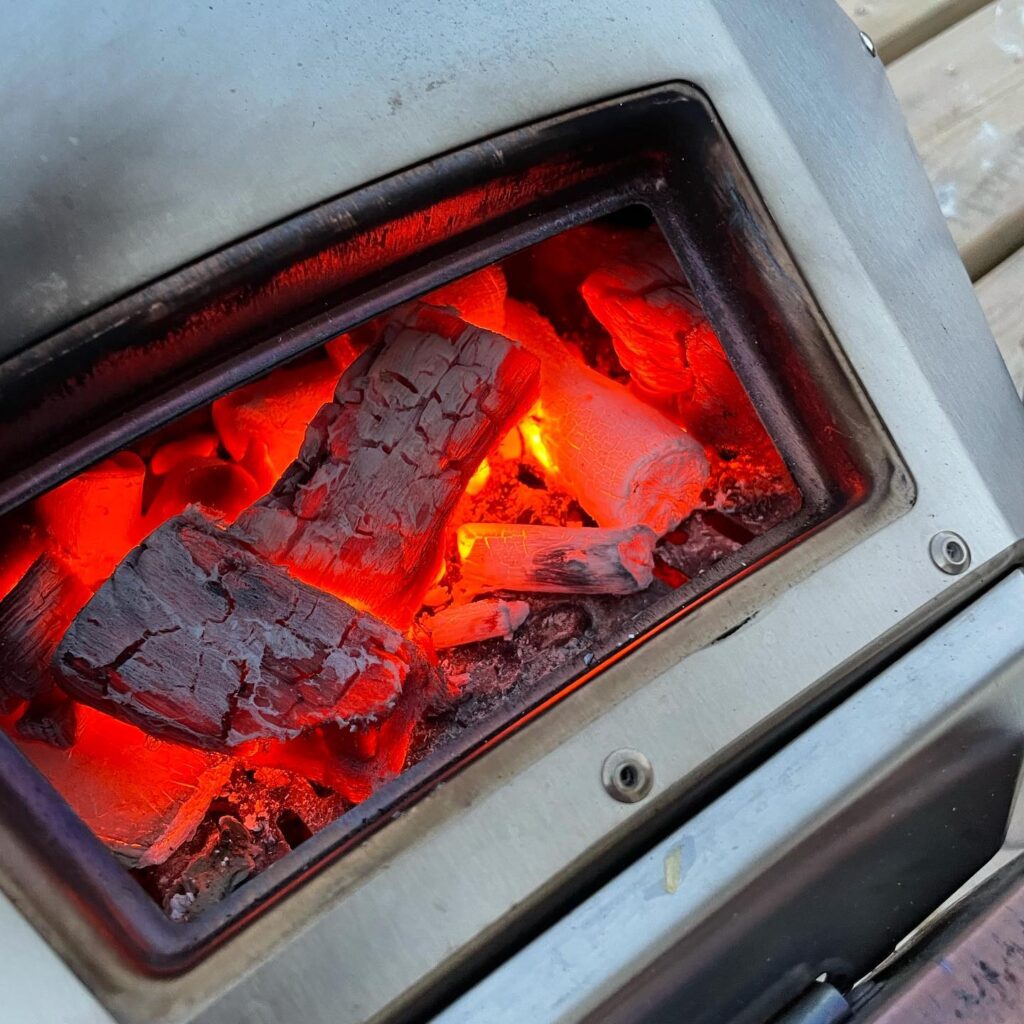 So the Roccbox was off the list. The Alfresco Chef didn't take charcoal but needed either lumps of wood or pellets and the Ooni seemed to be more portable and had the option of doing gas if I absolutely wanted. Another factor was availability. There's no point in ordering a pizza oven in March to use in the warmer months and for it not to arrive until September!
In any case the Ooni model I chose was available and shipped pretty quickly and was setup in my back garden on the picnic bench within a couple of weeks or me biting the bullet and placing my order.
Assembling it was quick and easy. All you really have to do is slot the chimney in to the correct place and attach a couple of other bits. It ships with an instruction booklet, but Ooni also make available an app which you might find useful for various recipes.
In theory you can fire it up using:
lump charcoal (briquettes don't work due to the way they burn)
wood as long as it's cut small enough
a combination of wood and lump charcoal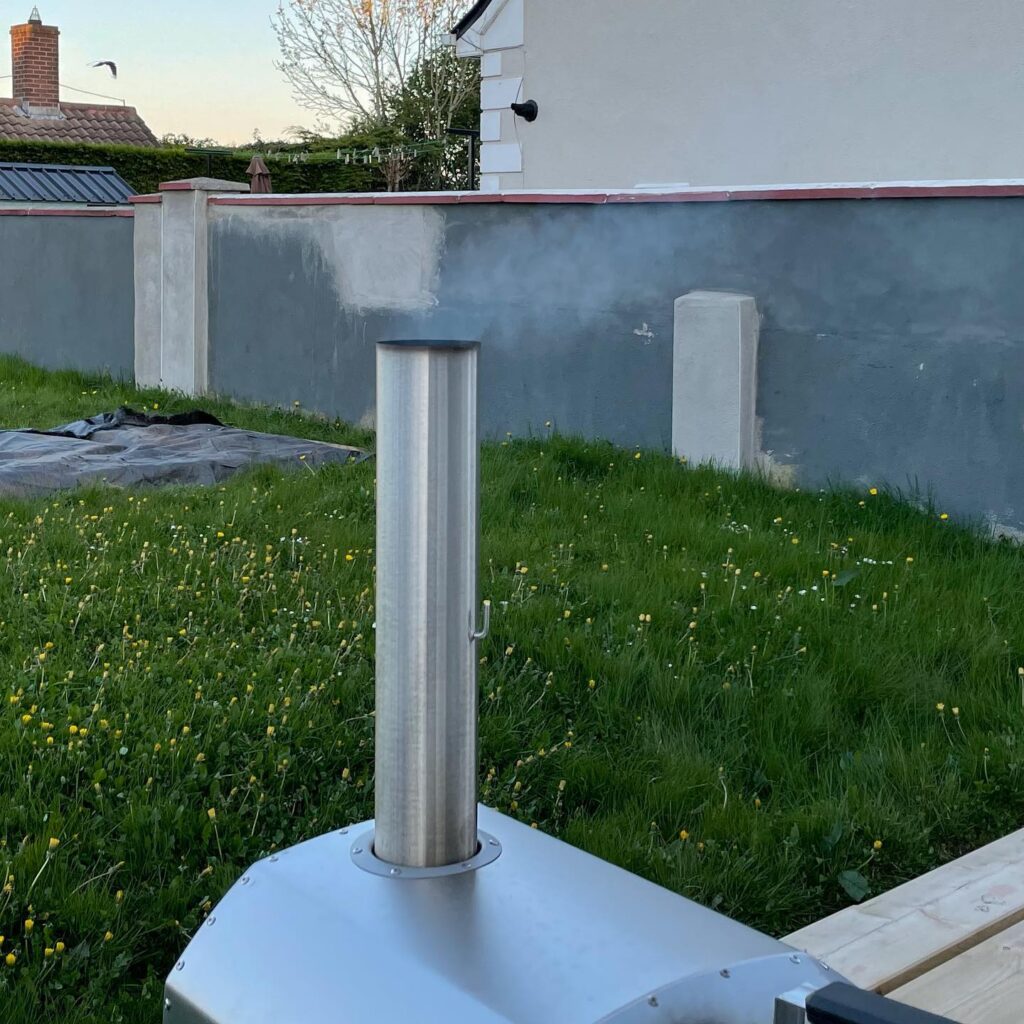 When you're doing traditional pizza, which is why you'd buy a pizza oven to begin with, you really want to get the oven really hot and to get the full pizza effect you want there to be flames going across the top of the pizza. Otherwise you're just using a very hot oven and the toppings won't cook on top and you also won't get the entire pizza in 90 seconds.
The only way you'll get those nice flames is with wood or a combination of wood and charcoal.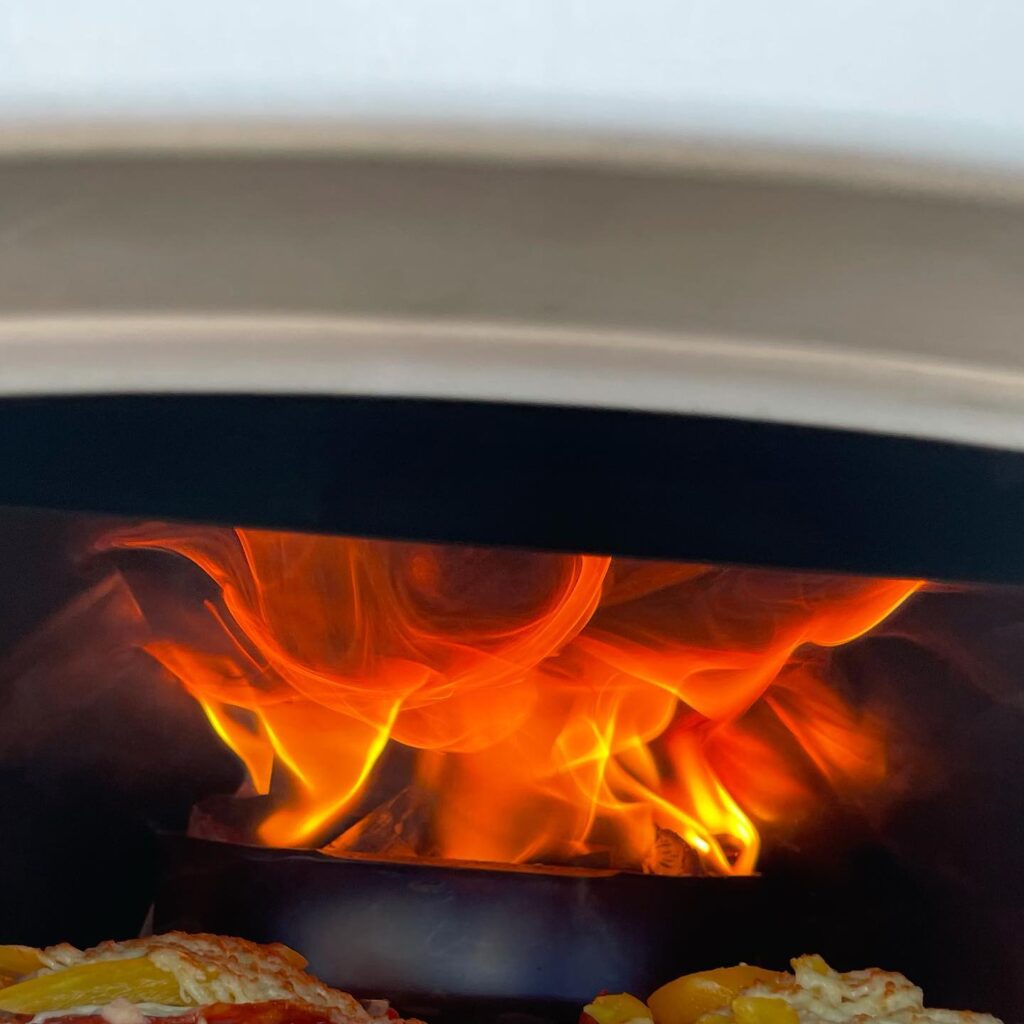 I've been experimenting with the pizza oven over the last couple of weeks and it's definitely fun!
What I need to do now is up my pizza dough game, as that's my current weakness!