I think we're now in the "home stretch". Most of the work and improvements I've wanted to make on the house are pretty much done at this stage. Sure, I've got several things still outstanding, like wardrobes and storage for my bedroom, but the "big" stuff is finally done.
Over the last couple of weeks the final pieces have come together. It hasn't been 100% plain sailing of course, because that would be far too boring!
For example, the other evening I came home to discover this: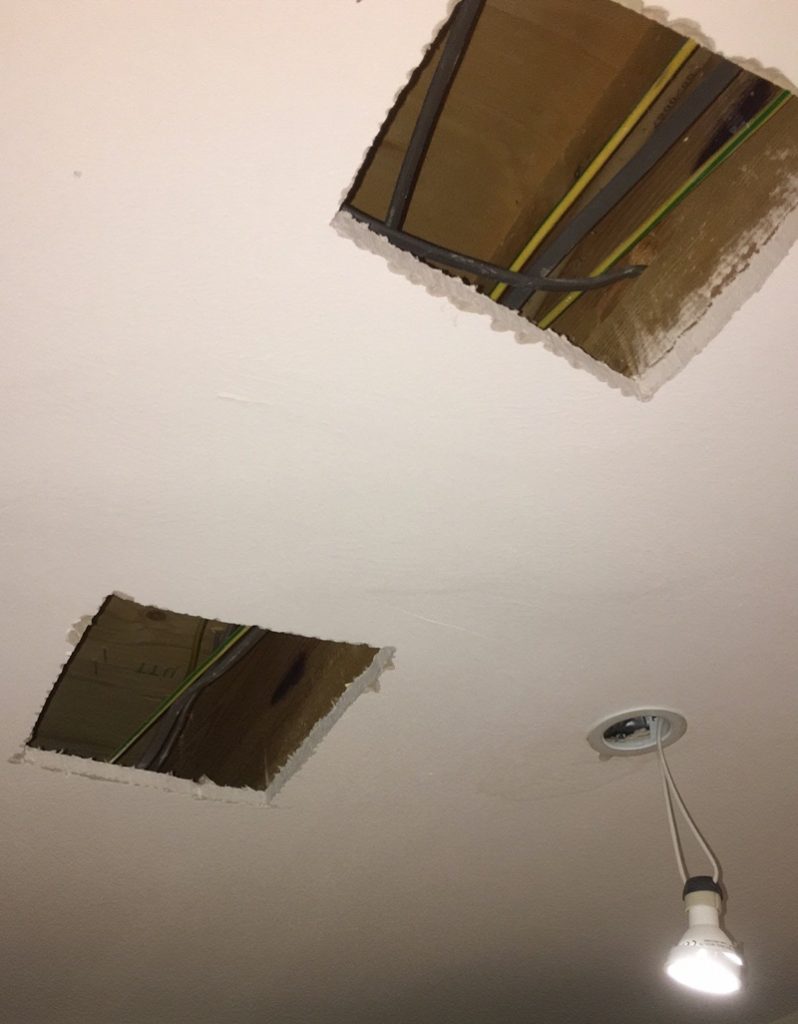 Of course several of my friends immediately suggested "ceiling cat":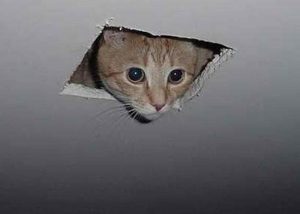 Apparently what had actually happened was that when they tried to install the heated towel rails to replace the rather ugly radiators that came with the house, they found that there was a rather large joist in the way, so they had to run the pipes around it. Either way it's since been put back to "normal", though I suspect it'll need a coat of paint.
But a little bit of inconvenience is worth it in the long run. I now have nice heated towel rails in both the main bathroom and the en suite. They look fantastic and also give out more heat than the tiny little radiators that were there originally.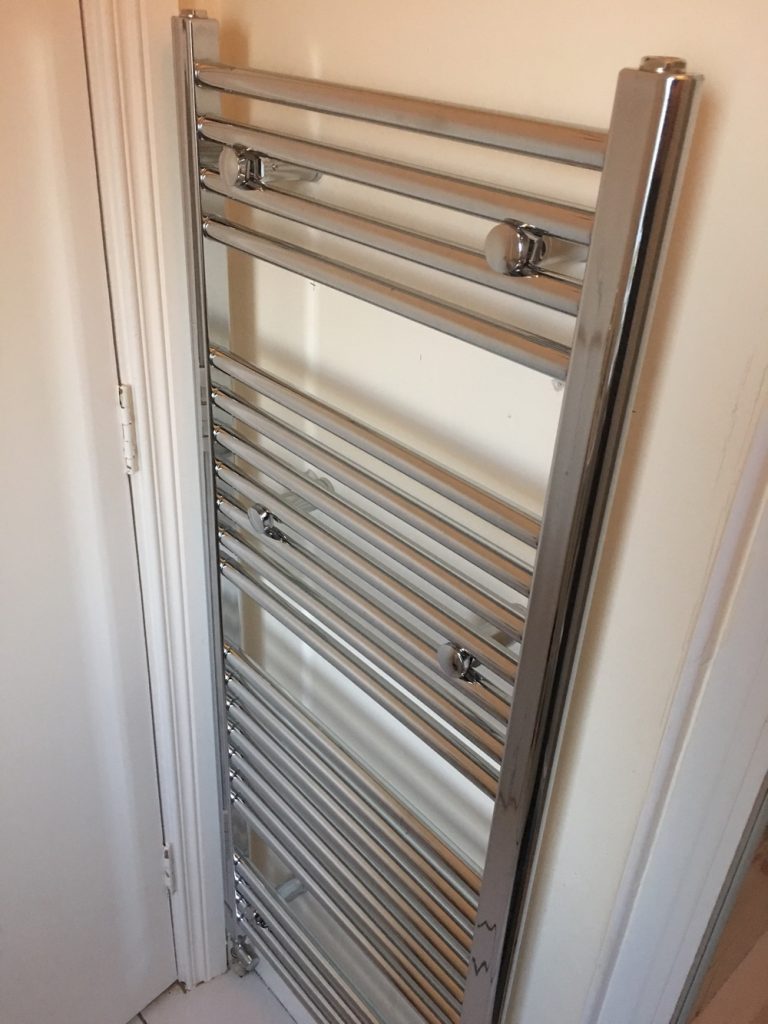 I've always wanted a wet room or at least a rainforest style shower. I don't have the space for a wet room, but I was able to get the standard shower replaced with this Mira one which has two heads: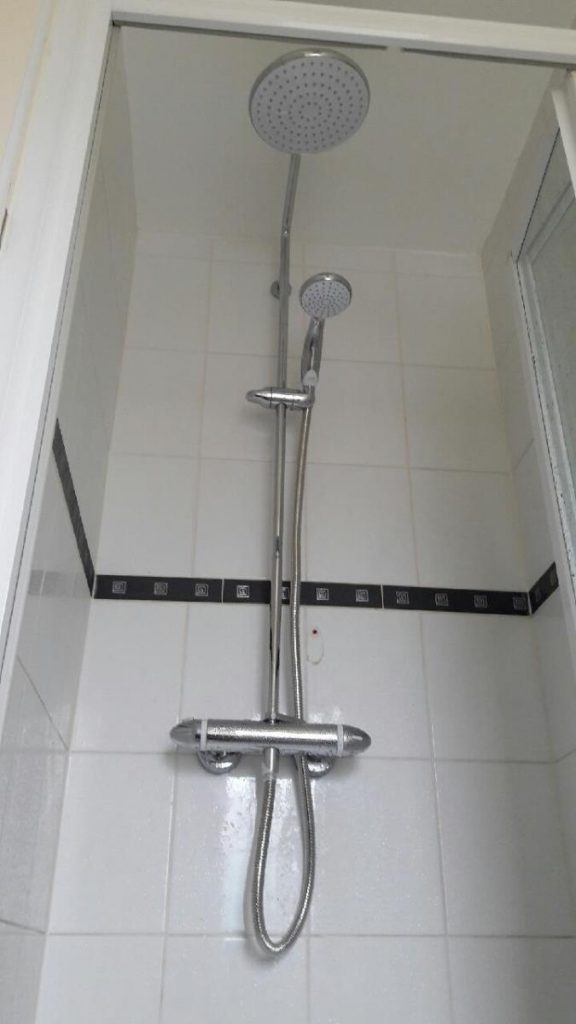 As I mentioned back in February, one of the upgrades that the heating and plumbing system got was the addition of a water pump, so all the taps and the shower are under high pressure. For some of the taps that means that you need to be careful not to turn them on fully, or you'll end up getting soaked. But for this new shower the pressure means you get a very energetic shower which will definitely wake you up! I love it!
One of the big things for me was getting plenty of shelving and storage installed. The office has floor to ceiling bookcases, which are now covered in books, though there is still plenty of space available. I also wanted to get bookcases in the dining room area and something for my TV and AV gear. The guy who did my bookcases did an absolutely fantastic job!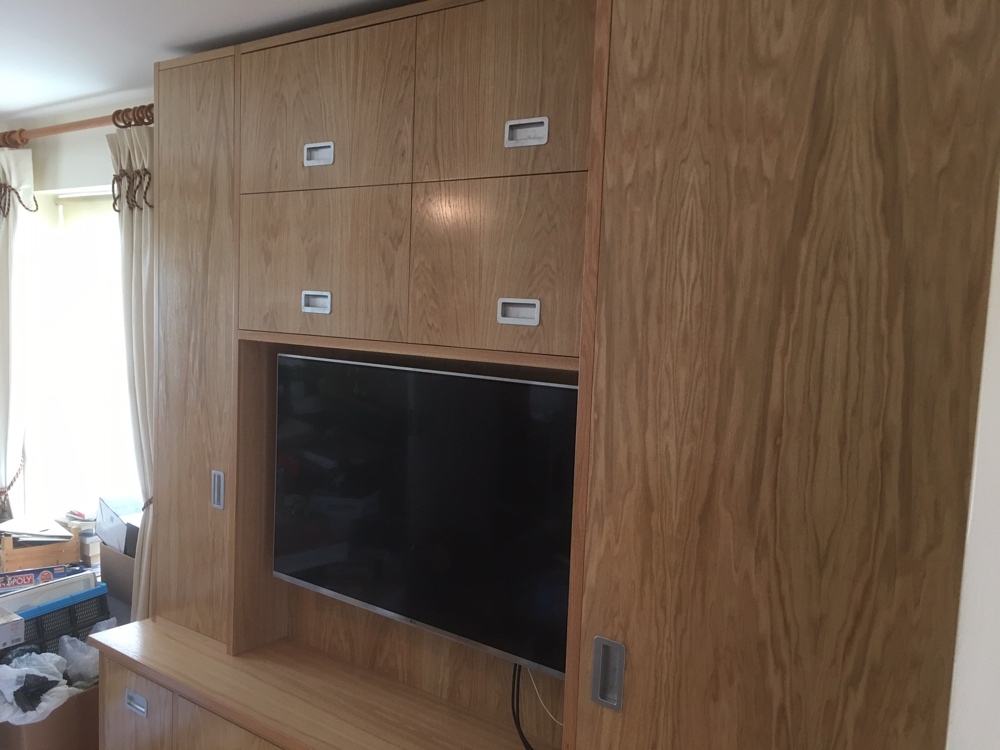 The television is mounted on an adjustable bracket. The cupboard on the right-hand side will take all of my DVD players, amplifier etc., etc and has a generous number of sockets builtin. I'm not 100% sure how I'll manage getting the speaker wires in and out of it, but I'll deal with that when I get around to reconnecting everything (a chore I am absolutely dreading!).
The dining  room now has two lovely floor to ceiling bookcases. And of course I'm going to use the one closest to the kitchen for cooking books. I'm not 100% sure what will end up in these bookcases, but it's impossible to have too much shelving and storage space!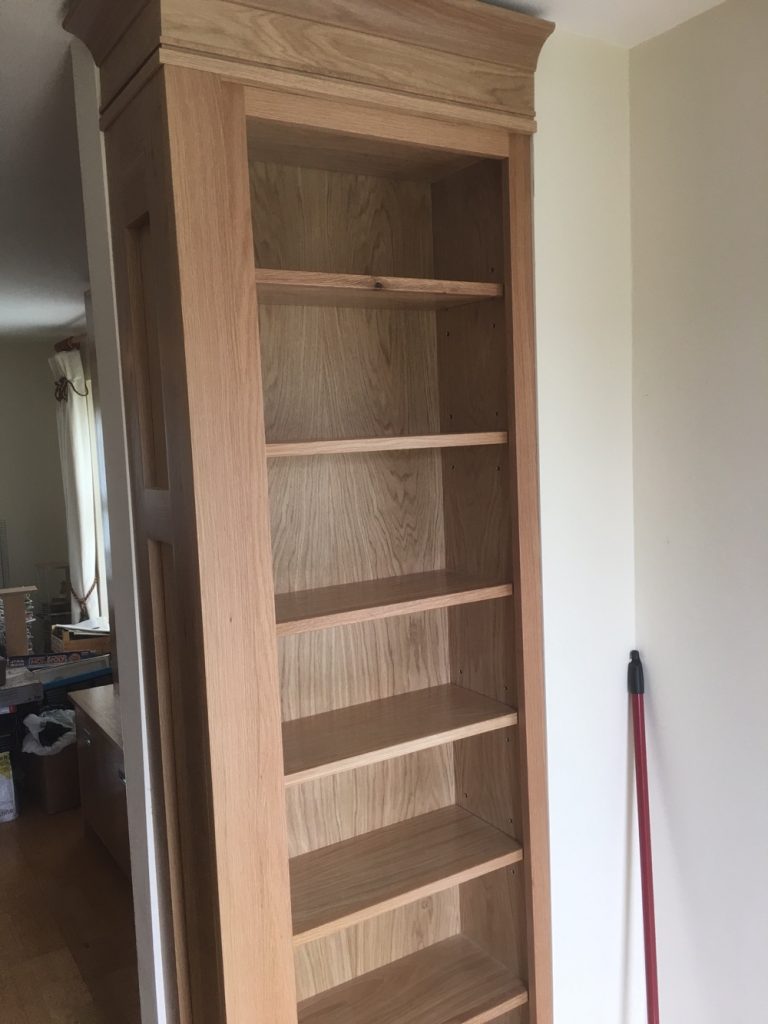 As you can see it's a slightly darker coloured wood than what was used in the office, but that works out really well.
I've also decided to take the plunge and get wardrobes and storage for my bedroom as well. It's not cheap, but it's really good quality, so I think it's worth the investment to get it all done properly.
Now back to unpacking and organising my life!