The new house's layout is quite unique, so the main bathroom is kind of an odd shape. There is a full size bath which I intend to use at some point, but there's no simple way to have a "normal" shower in there, due to the way the ceiling / roof are laid out. You'd have to completely remodel the bathroom and move just about everything to do it and I really don't have the appetite for that at the moment. So for now I've no plans to make any big changes to the bathroom.
However there's no reason why the room's ugly old radiator cannot be improved upon: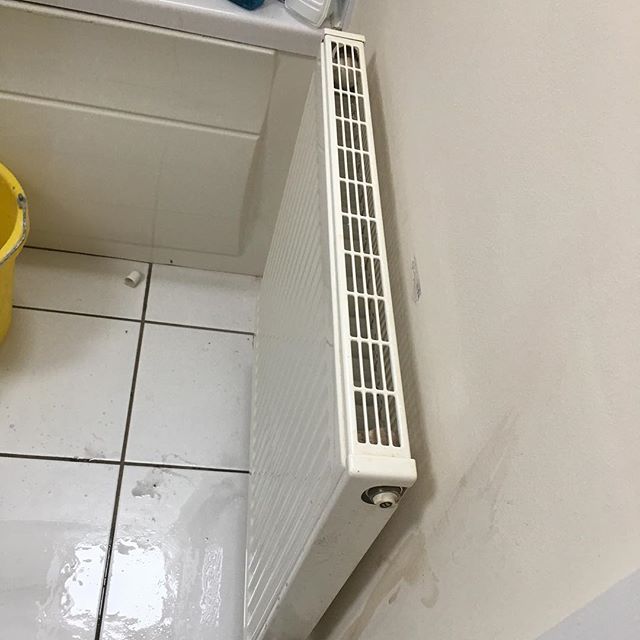 You can ignore the water - the radiator wasn't leaking, but I took the photo while the plumber was in the middle of removing it.
I'm replacing it and the smaller one in the ensuite bathroom, which is just as ugly, with more practical and aesthetically pleasing ones: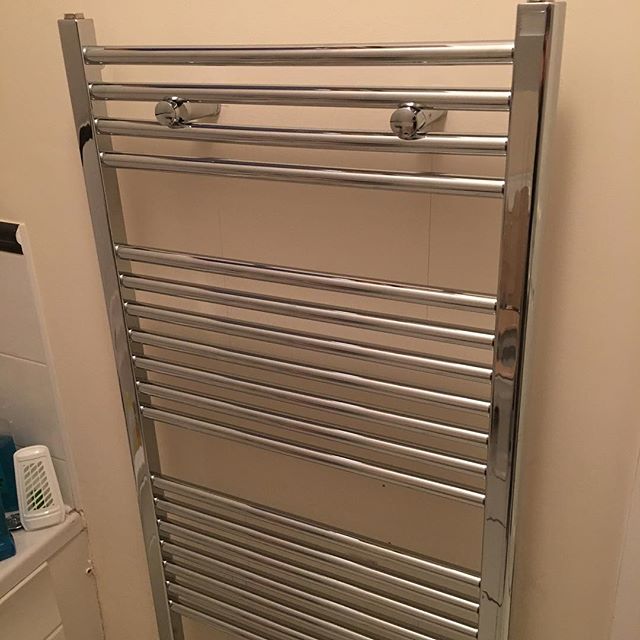 Both bathrooms will have more modern and aesthetically pleasing heated towel rails replacing the really unattractive basic radiators that were there. I suspect that the larger area that the new heated towel rails will cover might give me slightly warmer rooms as well. Either way it's a big improvement.
I'm also switching out the rather basic shower unit in the ensuite for something a little bit more modern and appropriate.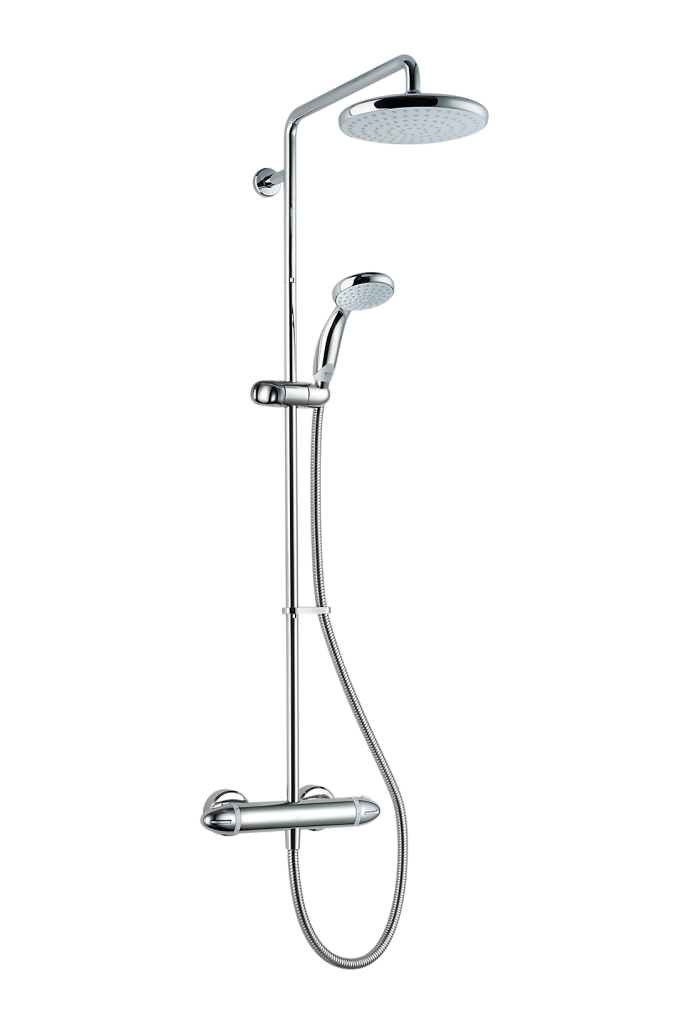 I've always wanted a nice big shower head like that and with the water pump it should give a fairly strong shower 🙂
The shower that's currently in situ is functional, but isn't designed for a high pressure system like the one that's now in place.
Once the shower and radiator towel rail is installed in the ensuite I suspect that I won't need to make any other changes to it for the next couple of years.