Knowing your market, choosing who you should invest your marketing dollars (or Euros) in targetting makes sense.
In the case of Radix Registry I have to admit that I am impressed.
Last week I was in New Orleans for Parallels Summit, which is all about hosting, hosting automation and related services. (Yeah, it's kind of like "the" industry event for someone like me!)
The guys in Radix will be launching .host later this year but rather than spend thousands on a stand, staff etc., etc., they took a slightly alternative approach.
Everyone attending the conference was sent a gift basket by Radix which was delivered to their hotel room with this card: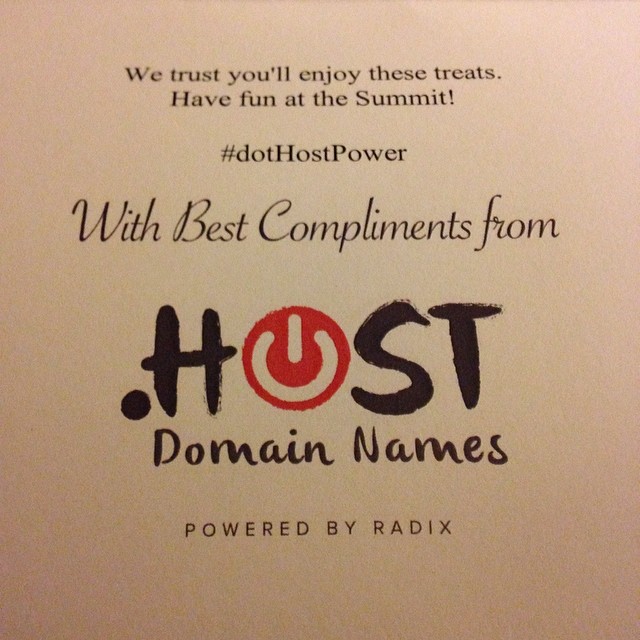 Very simple, yet incredibly effective.
Anyone attending Parallels Summit now knows that .host is coming.