The online chatter today is buzzing around the announcement by Google that they are cutting back on several or their services - including Jaiku.
I've always preferred Jaiku's web interface to that of Twitter, as Jaiku supports threading - ie. you can actually follow a "conversation" without losing your mind!
Seemingly Jaiku isn't being fully shutdown, but it won't be developed any more and is going open source
Maybe this is a good thing?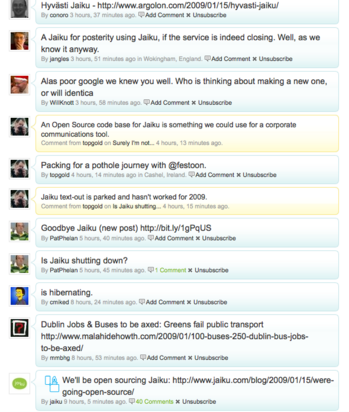 Related Posts: