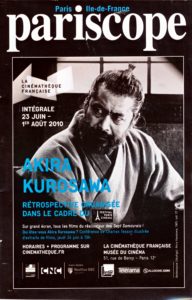 It's the end of an era. Pariscope is to cease publication after more than half a century. According to reports in French media today's edition will be its last.
If you were a visitor or inhabitant of Paris "Pariscope" and "L'Officiel des Spectacles" were the "go to" publications to get information about event listings in the French capital.
For now, at least, "L'Officiel des Spectacles" is still being published, but with the advent of mobile apps and the internet in general I suspect its future is also at risk, though "L'Officiel des Spectacles" has embraced the web ..
When I lived in Paris I used to pick up a copy of either Pariscope or L'Officiel religiously every week to get the latest cinema listings. These days I'd probably be more likely to use the mobile app from Allocine.