Last weekend I was in London. On Friday night I went to see Spectre at the BFI IMAX. It's the biggest screen in the UK and apparently the biggest in Europe as well. Seeing Spectre on a massive screen with good quality audio was definitely an experience that I'll remember. If you get a chance to see a film at that cinema take it! You won't regret it.
One of the things I'd been hoping to do over the weekend was to get to at least one museum. London has plenty to choose from, but if you're a cinema fan then the "Bond In Motion" exhibition is worth adding to your list. So on Sunday morning I went to the London Film Museum, to see it. It's the only exhibition they have at the moment and it has taken over the entire building.
While the "Designing Bond" exhibition focusses on all the design elements that go into creating the "look" of James Bond on the big screen, "Bond in Motion" is only interested in the vehicles. The emphasis might be on the cars, but there's also quite a few other vehicles in the exhibition, though the helicopters wouldn't fit in the space, so you only see scale models.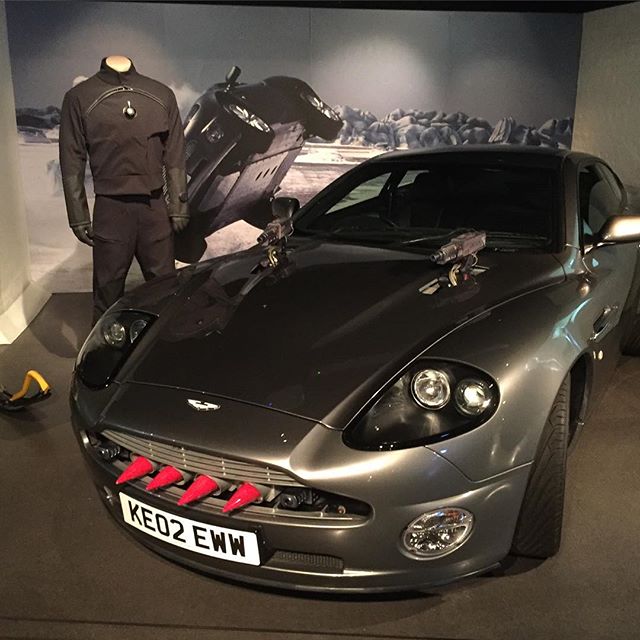 The car pictured above is from "Die Another Day", but the really iconic Bond car is this one: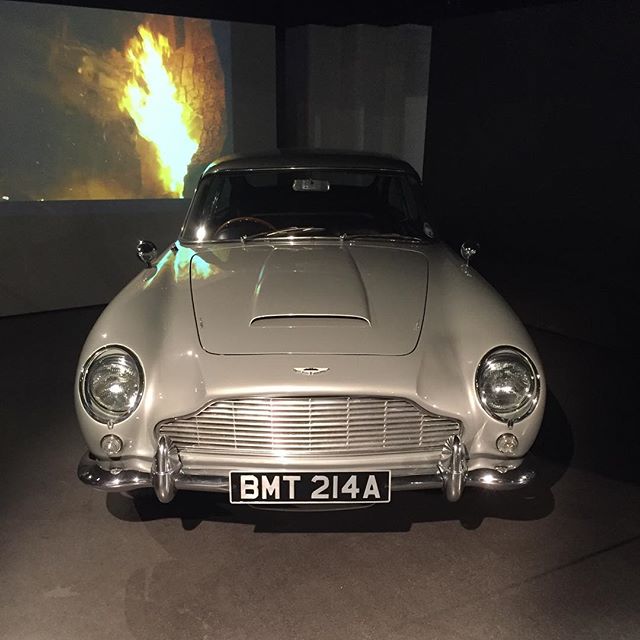 The Aston Martin DB5 (pictured above) has featured in several Bond movies, with it most recently being destroyed in SkyFall and restored in Spectre.
You can get to see quite a few other Bond cars and other vehicles, including the Lotus Esprit. Don't, however, bank on being able to buy any nice souvenirs in the gift shop. Their range of gifts is really tired and totally uninspiring, which is a pity.