For the last few years I've had a very rudimentary coffee grinder. It "worked" in that it would grind coffee, but you had absolutely no control over how finely ground the coffee was. So I generally didn't buy coffee beans and would get the coffee ground for the coffee pots I tend to use – most often my French press.
For Christmas, however, my sister gave me a really nice coffee grinder. It's the Graef CM 800 grinder. A gorgeous piece of German engineering.
I'm not going to wax lyrically about a coffee grinder. I mean I probably could if I put my mind to it, but it's a coffee grinder. It is a nicely put together coffee grinder and it's the right size for my kitchen counter. Big enough for its hopper to hold a full 250g bag of beans and low enough profile that it fits under the cupboards.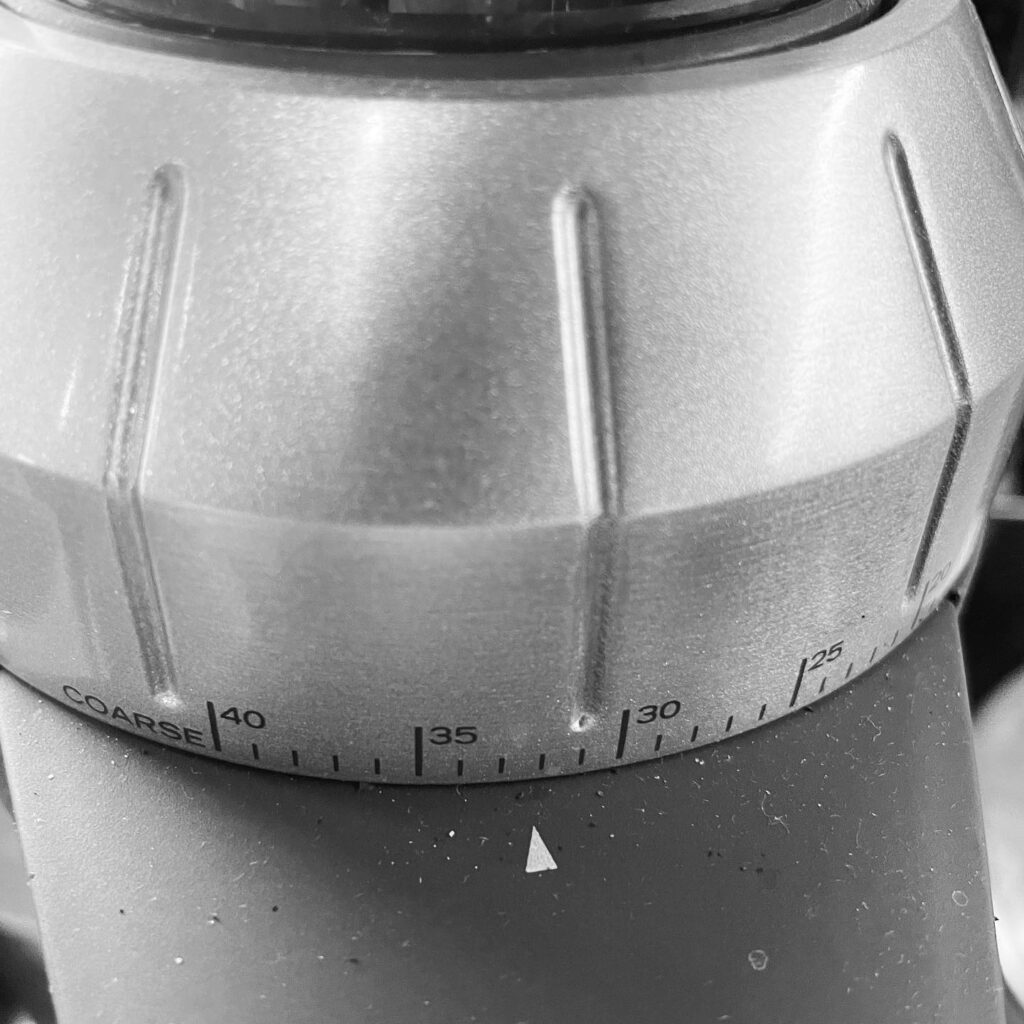 But what I really love about the coffee grinder is that you can adjust how finely you grind the beans. Yes I know that's a feature with most decent coffee grinders, but it was the big missing feature with the very basic grinder I've been been using for years.
The instruction booklet that comes with the grinder isn't particularly helpful about the grind settings. All it says is that you can go from very coarse to very fine. And if you drink coffee you know that espresso would be a very fine grind, while French press coffee is much coarser. So for the last few weeks I've set it to something in the middle, as I really didn't know how coarse or how fine it should be. It was fine, but it wasn't ideal.
So what are the ideal settings?
Well one of the things about the internet that never ceases to amaze me is that somebody somewhere will have done the research and shared the results. And for coffee grinder settings it's no different.
Most of the time I'll be drinking from a French press, though I do have a lot of other styles of coffee pot at my disposal. So what settings do I need? I was kind of surprised at how coarse they're recommending, but it seems to be better. For French press they're recommending between 31 and 36, while espresso is 4 – 9.
With most of us working from home for the foreseeable future it makes sense to have decent coffee gear at home. Prior to last March I would often only bother making a really small pot of coffee in the morning, as I was heading into the office 5 days a week, if I wasn't out of the country. These days I'm making large pots of coffee seven days a week!
At least there's plenty of good options for coffee delivery!