The new house is going to be pretty well wired for connectivity. It's already got wifi and will have ethernet going to the bedrooms, attic and sitting room. The home office is where the connection comes into the building, so I'll be able to plug some stuff directly into the router there.
So what about all this "smart home" technology?
Moving house gives me an almost "blank canvas" to work with and since it's my house I'm happy to invest in it, whereas with a rented house I was never going to bother making permanent changes to it (admittedly I did anyway, but you get the idea)
I was at CES in Las Vegas at the beginning of January. One of the sections that I was really interested in exploring was the "Smart Home" section down at the Sands. I wasn't disappointed, though I did come away feeling a little overloaded, slightly confused and slightly disappointed. The overload came from there being so many gadgets and gizmos to choose from, the confused from trying to make sense of it all and choose what I wanted to get myself and the disappointment stemmed from the lack of services available in the Irish market, as well as the competing connection protocols that companies are choosing.
So what I have got so far and what will I be able to get?
Amazon have not launched the Amazon Echo or Echo Dot in the Irish market yet. If you try to buy them from the Amazon (UK) site they won't let you, unless your account is using a UK address. So without official support for the Echo the number of services (or "skills" in Alexa speak) that are available in the Irish market is a bit limited. There's a very good FAQ and discussion about using the Echo in Ireland over on boards.ie here. You can get it to work, but you will be limited in what you can do. My Echo Dot seems to be linked to my Amazon US account for some stupid reason and I haven't managed to "persuade" it to use my Amazon UK account.
Anyway, even with the limitations, there are several services that you can configure with the Echo Dot and Alexa, Amazon's AI assistant.
For now I've got my Lifx bulb in the sitting room configured to work with Alexa, so I can turn it on or off and play with the light's strength all from the comfort of my armchair (If I had an armchair .. I currently don't!). I've also connected it to my Spotify premium account, so it will play music for me. It's not a very strong speaker, so this is more of a novelty than anything else. RTÉ have a "skill" available, so I've been having fun listening to it try to pronounce Irish people's names while it tries to read me the latest news. It works pretty well most of the time.
I've had Nest Protect for the last couple of years in the current house, so I'd originally planned just to move them from one house to the other. However the new house had had wired smoke alarms at some point in the past, so it made sense to re-use them. So the new house will probably end up with a crazy number of Nest Protects! (And since they also double as a night light that's not such a bad thing). I had originally been planning on getting a Nest thermostat via Electric Ireland, but I'm not 100% sure if it'll work with the new heating system (see below). Even without the Nest thermostat the Nest Protect will work with some of the other kit I've installed, so I could configure some of the lights to switch on or flash if smoke is detected.
I like having music playing while I'm pottering about at home, so I got a couple of Sonos Play 1 speakers a while back.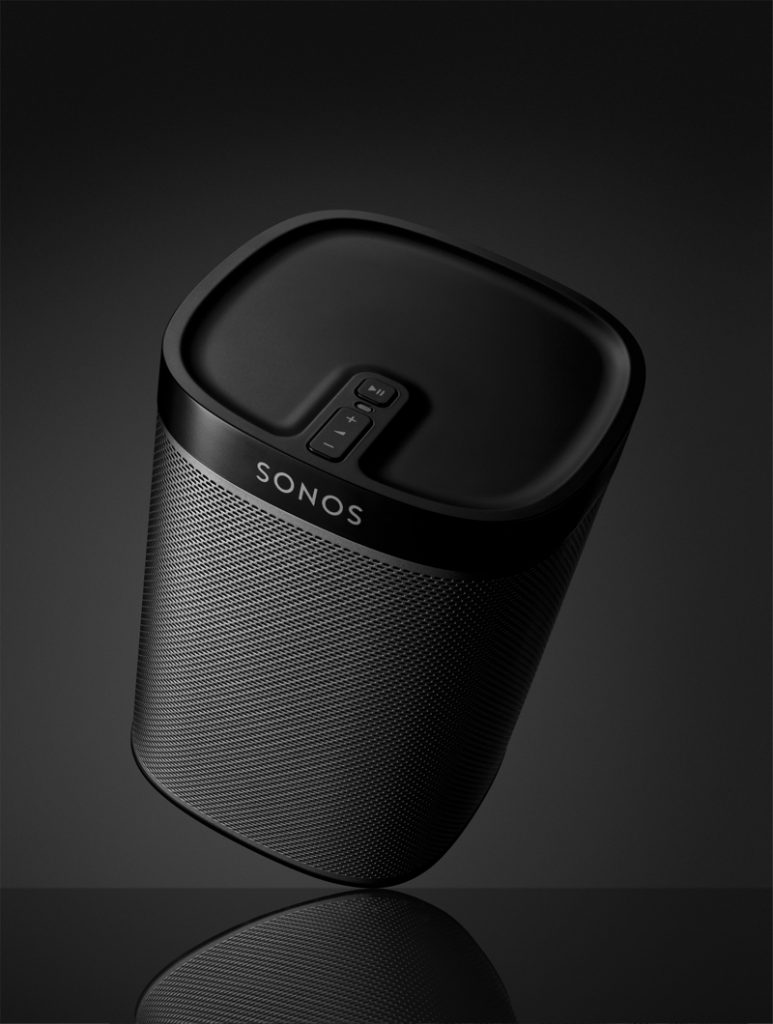 Originally I had one on each floor of the house, but with the new house I'll probably keep one in the office and one that'll cover the sitting room and kitchen.
At present there's no way to control the Sonos speakers from Alexa unless I resort to a physical lead, which is a pain. I'll probably hook that up in the next week or so to see how well it works. For now the Sonos speakers are connected up to the wifi and I can control them via their app on my laptop or phone.
The new heating system will be wifi-enabled and should allow for quite granular control over the heating system. (I've also opted for solar panels which should give me plenty of hot water even with Ireland's less than sunny weather 🙂 )
I'm considering getting a Samsung Smartthings hub to tie everything together, though I'm kicking myself for not picking one up in the US while I was there over Christmas and the New Year. The Samsung Smartthings hub seems to support more 3rd party devices than any of the other hubs at the moment, which is why it's my current choice. However I still need to do a bit more research.
One area of frustration with the "Smart Home" tech is around controlling power outlets. Since Ireland uses the same sockets as the UK (type G) the range of connected sockets and adapters is a bit limited. Yes, you can find a number of products that will "do the job", but the price at the moment is quite high. I'm not going to buy non-certified power equipment - I want to see a kitemark or equivalent, which is why I am yet to find sockets that will handle multiple plug types, though I may be able to resolve that issue with some kind of extension cable.
I had been hoping to install some kind of smart lock on the front door, but for now at least that doesn't seem to be viable. Most of the smart locks on the market at the moment don't seem to cater for the kind of locks we use over here. I'd also wonder if my insurance company would be happy with a smart lock.
I've always been fascinated by data, so I'm going to be trying to get the electricity usage out of the new house properly. I've had an Efergy power monitor for years, but it never worked 100% in the old house.
The new house has off street parking and an electric gate. Being able to hook that all in to the rest of the system would be nice, but for now I can open the gate from my phone using a GSM dialler.
I'd also like to upgrade the alarm system to something a bit smarter, though I'll probably leave that for now.
Buying a house is fun, but, as most of my friends point out with glee, it is definitely an endless pit when it comes to money 🙂