I love visualising data, so the data I get out of App in the Air is great for me to play around with.
2018 was another busy year for me on the travel front and it's not over yet. I've still got a trip "down under" next weekend.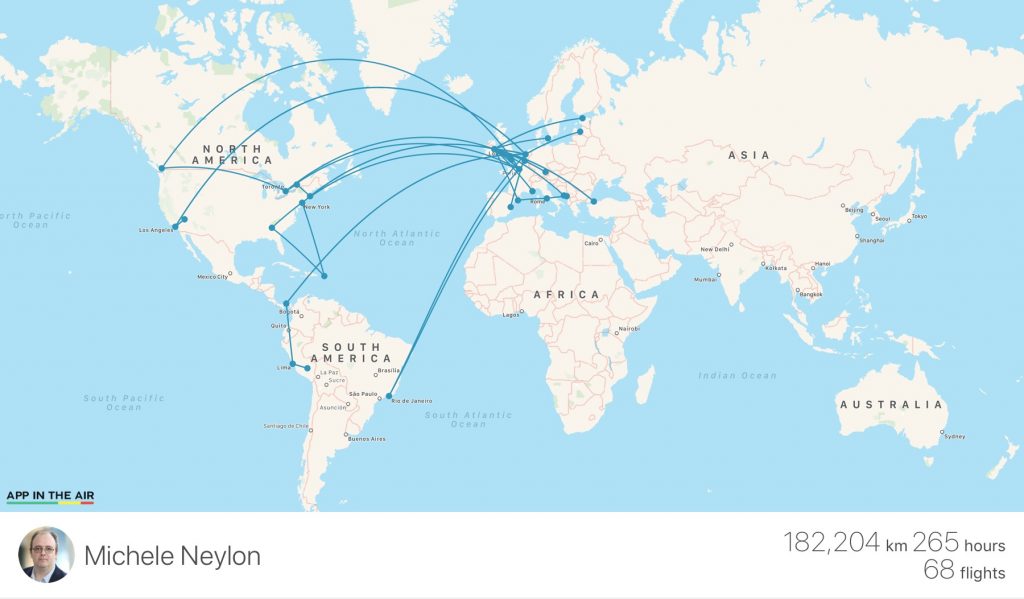 I'm not sure what my final figure for 2018 will be, but my flights from Dublin to Melbourne via Paris and Shanghai might get me past the 200 thousand kilometre mark. According to Great Circle Mapper it's just over 18k km. 
Yet again this year has seen quite a bit of back and forth to the US, Canada and Europe. No trips to Asia (until the end of the year) and no trips to Africa. I was in Latin America though, which I always enjoy!
Next year looks like it'll be a fairly busy year, or at least one with several long flights, as I'll be on the West Coast of the US twice in January and in Japan as well. And that's just what I've confirmed so far.. ..