Earlier this year I got to spend a fabulous week in Peru. While I definitely got to see and do a lot during my week in Peru there are still many many things that I could have done, so I'll definitely have to go back there at some point in the future.
So why Peru?
I was attending a work event in Panama, so I was already in Latin America. I just had to choose *where* in Latin America I wanted to spend the week or so off that I'd given myself.
Panama is a handy "jumping off" point for Latin America, as it's a major hub for several airlines. Once you get to Panama it's relatively easy to find flights to just about any major city either south or north. I had been considering spending a few days in Colombia, but the more I thought about it the more I realised that fulfilling my dream and visiting Machu Picchu was going to win out.
How did I book it?
While I could have probably arranged and booked the trip by myself I decided to take the easier option of getting a specialist travel agent to look after the entire thing for me. There are several travel agencies in Ireland, the UK and the US who specialise in Latin America experiences so it's really a matter of personal preference, though I think the guys at Jacada Travel were exceptional and I'd happily use them again in the future. They are NOT cheap, but they provide an absolutely amazing service. From the moment I stepped outside arrivals in Lima until I dropped off my bags about a week later they looked after me very well. While organising this trip, which really wouldn't have been possible without the help of my amazing assistant Chloe, it became clear that many of the travel agencies who claim to offer services covering Latin America really don't. Sure, they can book a few basic things for you, but they don't have staff on the ground, lack the local knowledge and really can't deliver a full experience. Jacada on the other hand have staff and contractors they work with regularly dotted around the region, so they're able to offer a complete package including getting you dinner reservations in some of the better restaurants.
So what did I ask them for?
I had about a week available between the end of my work trip in Panamá and my return flight to Europe.  I had decided that I  was going to spend my holiday in Peru and I was fairly open on how I'd fill my time. I wanted to get to see Machu Picchu and a bit of pre-Colombian Peru, but I wasn't too fussy about what exactly. I was also interested in getting some kind of culinary or gastronomic angle to the trip, since I enjoy food and wanted to get some experience of the local cuisine.
Hotels
I normally stay in big chain hotels such as the Hilton or SPG group ones when I'm travelling for work. They're fine but not particularly interesting. When you're travelling for work the hotel is a place you sleep and change your clothes – it's not part of the "experience", just a necessity like packing your toothbrush. On this trip each of the hotels I stayed in was either boutique or at least rather quirky and both the hotels and their staff added flavour to my overall experience.
So what did I end up seeing and doing?
I flew in and out of Lima, as that was the logical choice, but I also got to see Cusco and Machu Picchu. I probably could have fit more in if I'd really wanted to, but I was meant to be on holiday, so chilling out for part of the day was on the cards!
Lima
The first day of my trip involved flying from Panama to Lima. I had a dinner reservation for dinner in Astrid y Gaston. One thing to note – the transfer time to and from the airport in Lima is at least an hour and can be longer if the traffic is heavy. I'd been in Panama which was very hot and sticky, so Lima was a pleasant change, as the temperature was lower and it wasn't so muggy.
The hotel I was put up in was absolutely lovely. Atemporal only has 9 rooms and is more like a private home than a traditional hotel or guesthouse. The staff were very charming and there were some lovely little details, like a glass of wine every evening or the courtesy car which dropped me off at the restaurant on my first evening.
My second day in Lima included a half day private tour of the city which included the San Francisco monastery and its catacombs, Casa Aliaga and the Larco museum, which is packed with pre-Colombian stuff. The guide was very nice and knew her stuff, so we enjoyed a few hours wandering around some of the sights before dropping me off at a restaurant for a late lunch.
Dinner the second evening was with a friend who is based in Lima who managed to get us a table in the very lovely Fiesta. Lima's restaurant scene is incredible and I was lucky enough to have friends from the region who had given me a list of recommendations.
Cusco
Cusco is about an hour by plane from Lima and there are plenty of flights to choose from. I had a relatively early flight out to Cusco so I had to leave the hotel early to get across town to the airport.
The hotel I stayed in while I was in Cusco was absolutely gorgeous. Casa Cartagena (aff) is in the middle of the old town and is breathtaking. The building has a rich history, but as a guest you'll probably be more focussed on just how damn nice it is to stay in! The rooms are spacious and the breakfast buffet in the morning is excellent.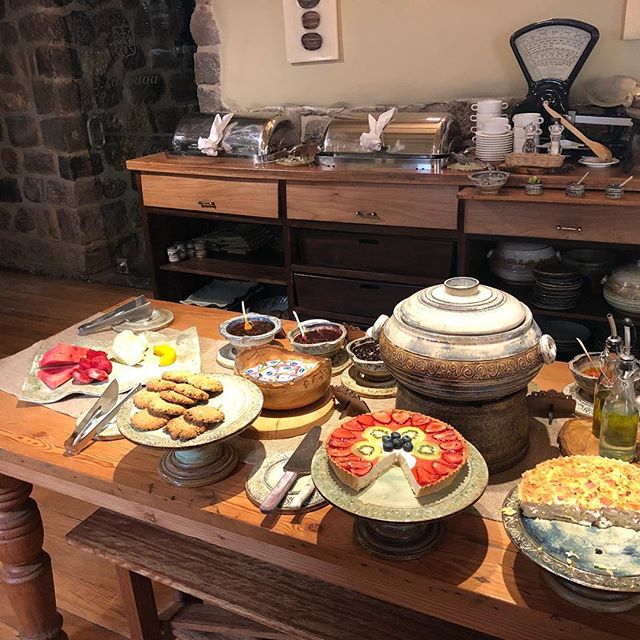 They also have a stylish, yet simple, setup for each guest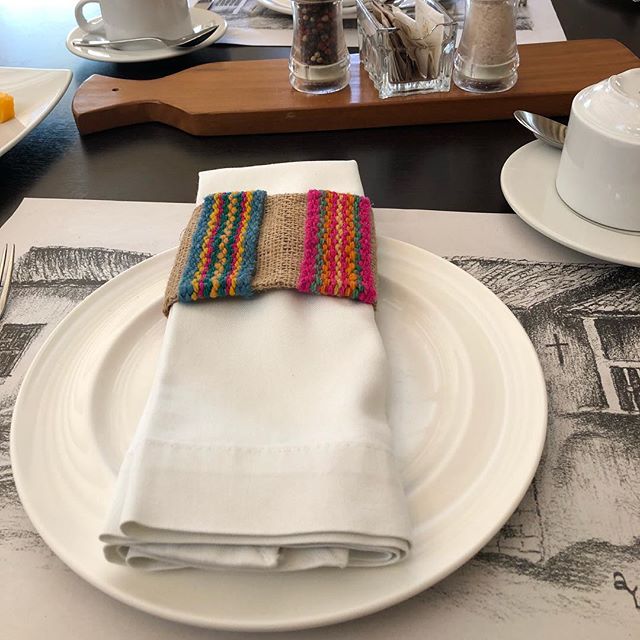 The day I arrived in Cusco I was left to my own devices, so I wandered around a little and had dinner in Chicha, which was good.
One of the challenges with Cusco is the altitude, so most people, including, me suffer to a greater or lesser degree from altitude sickness. Basically that means you're often out of breath even when not exerting yourself and you also find that you're just not getting as much "value" out of a breath of air. 
The following day I had a private tour of the town combined with a fascinating gastronomic experience in one of the leading restaurants. Essentially the chef gave me a crash course on some of the ingredients used in Peruvian cuisine, not least of which is the potato. I'm Irish, but I hadn't realised there were so many varieties of potato!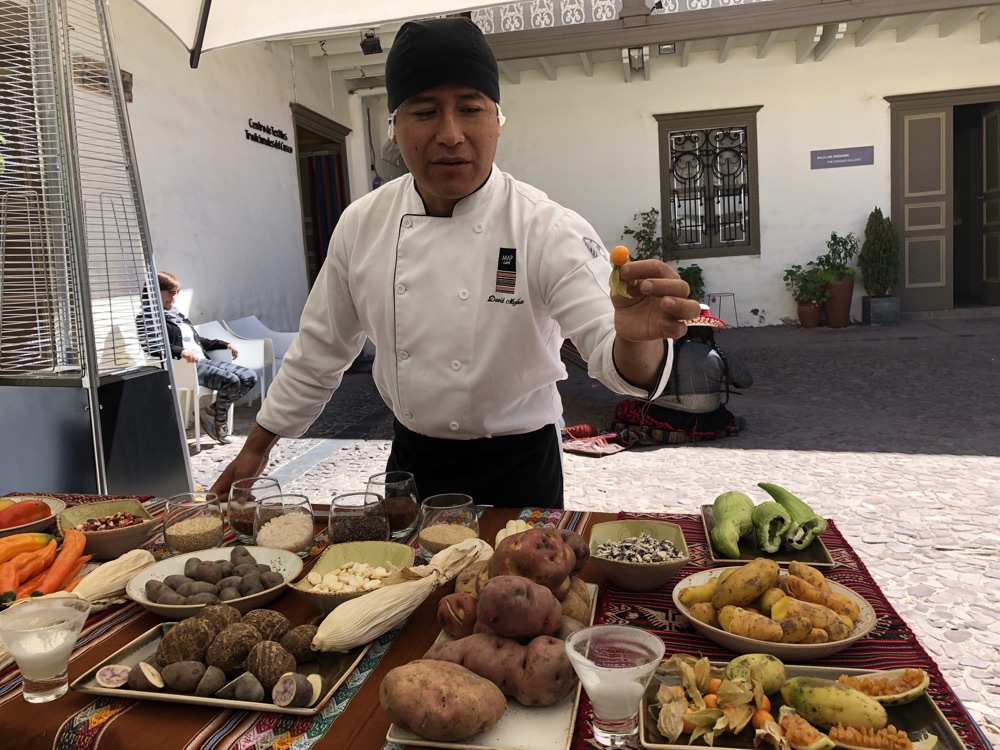 Cusco is a fascinating city, so you could easily spend a couple of days exploring its museums, historical sites and all the lovely little bars, restaurants and cafés.
Cusco to Machu Picchu
For the trip up to Machu Picchu the plan was to spend the night up there before returning via Cusco to Lima again. The trains to Machu Picchu limit how much luggage you can take with you, so I left all but the basics with the hotel in Cusco before heading out.
While there are several ways to get from Cusco to Machu Picchu doing it by train is probably one of the more popular options. Peru Rail offer a number of different service types and if you really want to do it in style you can opt for the Hiram Bingham luxury train which is owned and operated by Belmond. Yes I went with that option! And when they say "luxury" they really mean it. The train is absolutely gorgeous and you are treated like royalty.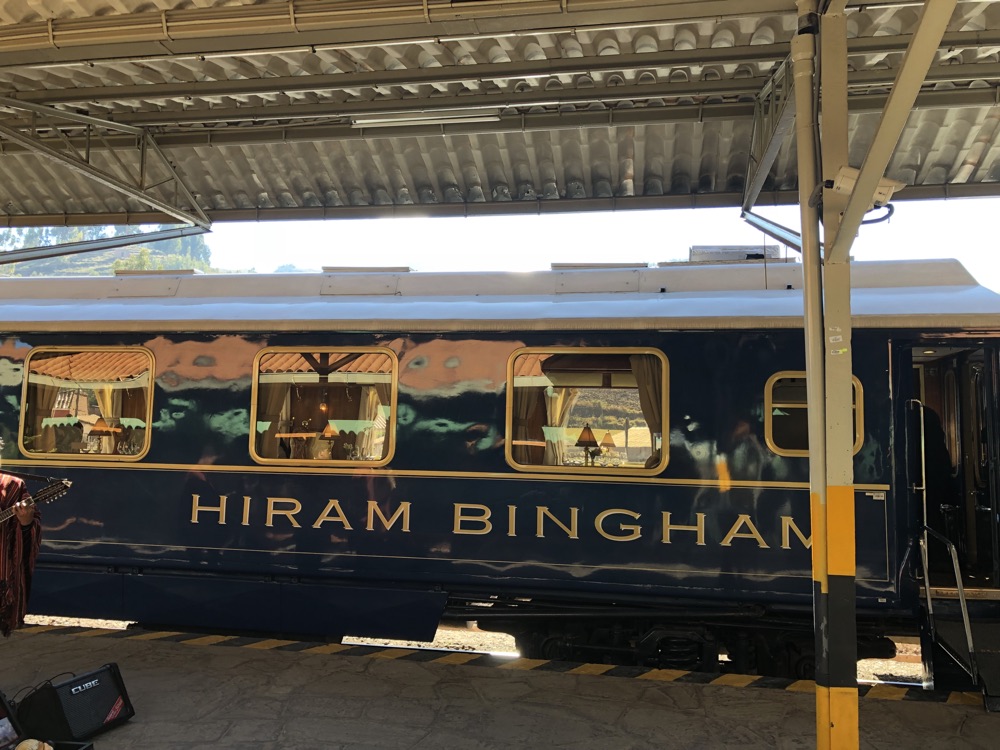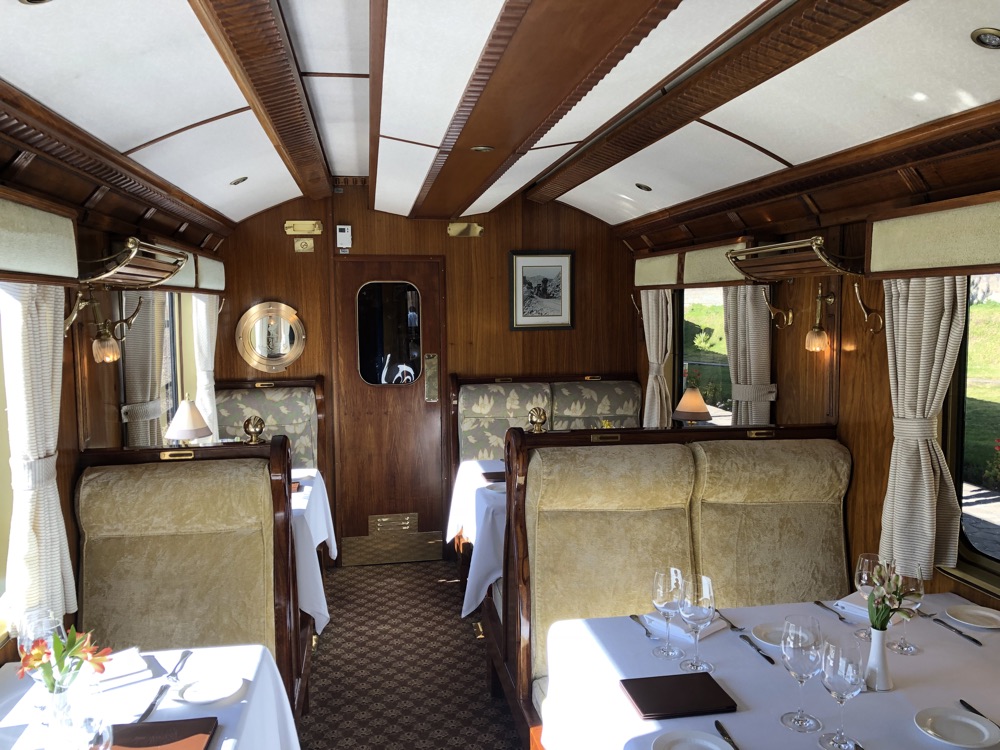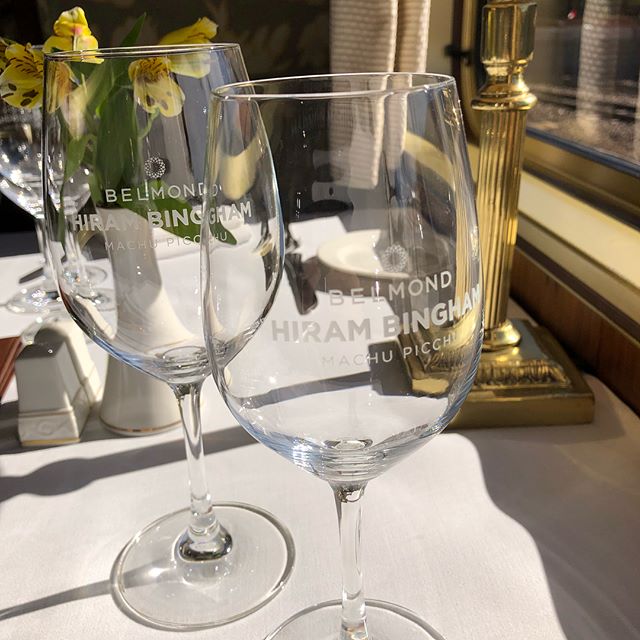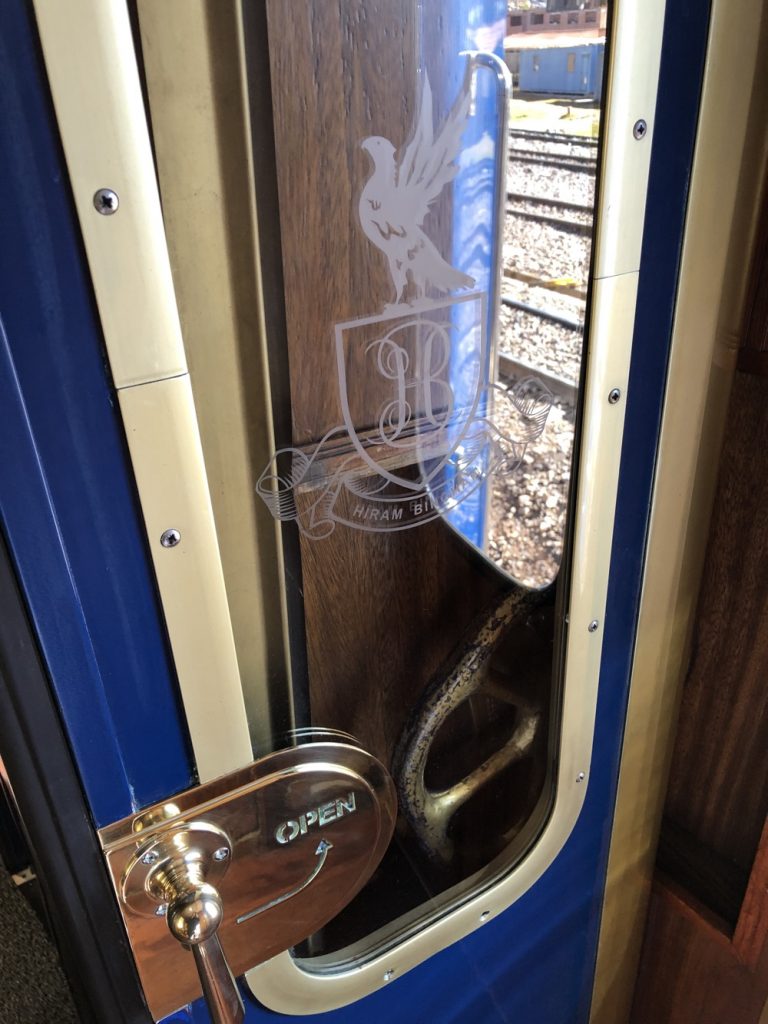 Aguascalientes, which is the town below Machu Picchu, is the final destination of the train. When you get off the train there are porters waiting to take your luggage to your hotel for you, which saves having to lug a bag around for the day!
The trip to get up to the Machu Picchu entrance from the town is via an almost comical switchback road that winds through the mountains. At times the bus will have to stop to allow a bus coming the other direction room to pass. The buses themselves have seen better days, so if you're able to get the Hiram Bingham provided shuttles you might save yourself a bit of bruising!
Once I got to the top I was met again by my guide from Cusco and we spent several hours exploring the ruins. Machu Picchu is an experience which I won't forget.
One thing to note is that there are no toilets or any other facilities inside the Machu Picchu complex. You can bring water in with you, but you won't be able to top up your water bottle or get more. If you don't have it with you then you have to do without!
Machu Picchu itself is stunning. Plenty has been written about how beautiful it is so I won't even try adding to that. You can, however, see some of the photos I took there.
The hotel for my night in Aguas Calientes was the Inkaterra, which is really nice. They sell themselves on being eco-friendly and the buildings are really lovely and sort of melt into the scenery.
The following morning I had another chance to go back up to Machu Picchu, though this time round my ticket was for the mountain. I did manage to get about half way up, but it's hard going, though the views are worth it! After the mountain I spent a couple of hours wandering around and killing time before getting the Hiram Bingham back to Cusco for the night.
Lima final full day
Transfer from the airport again took the better part of an hour. that's unfortunately unavoidable between the traffic and the distance.
My final day in Lima began with a culinary experience in one of the main markets in the city. My guide was a local lady who ran a catering business and she gave me an introduction to more of the local ingredients. It was fascinating, as limes in Peru, for example, are more like our lemons and their lemons don't have any flavour, which is weird.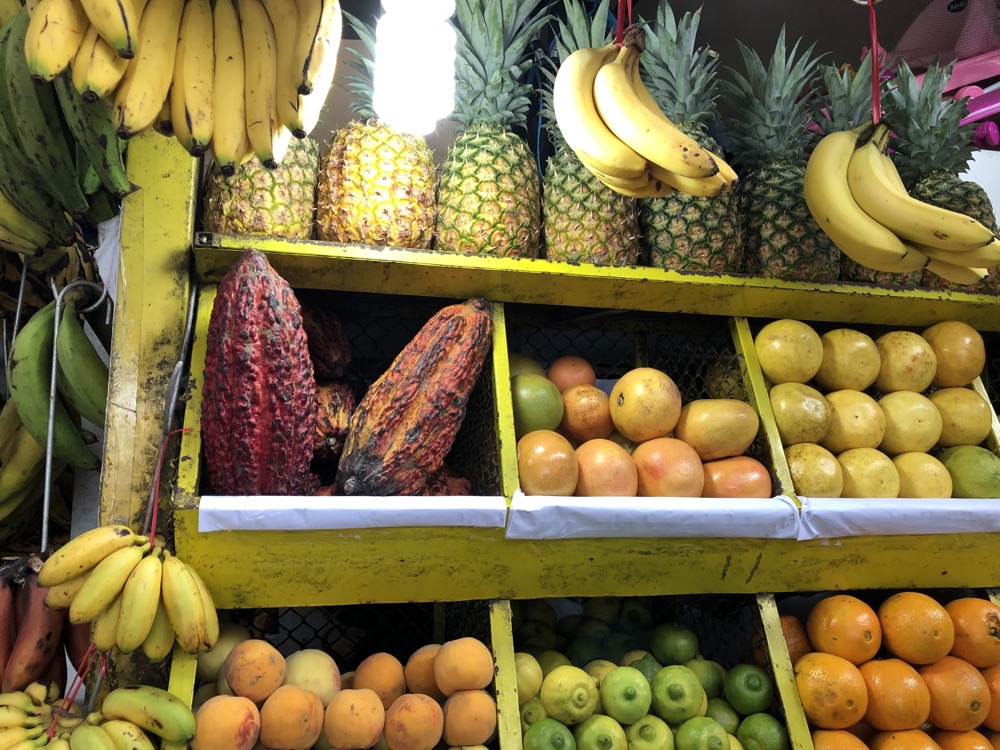 After the market we headed to a seafood restaurant, La Picantería, where you get to choose which fish you're going to eat. And when they say "eat" they mean it, as they make several dishes from the fish for you and nothing goes to waste!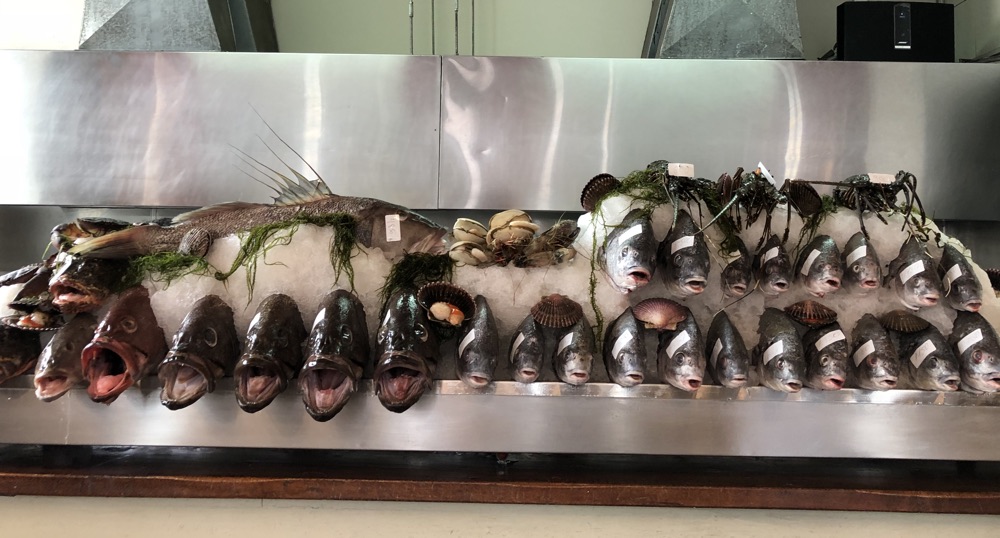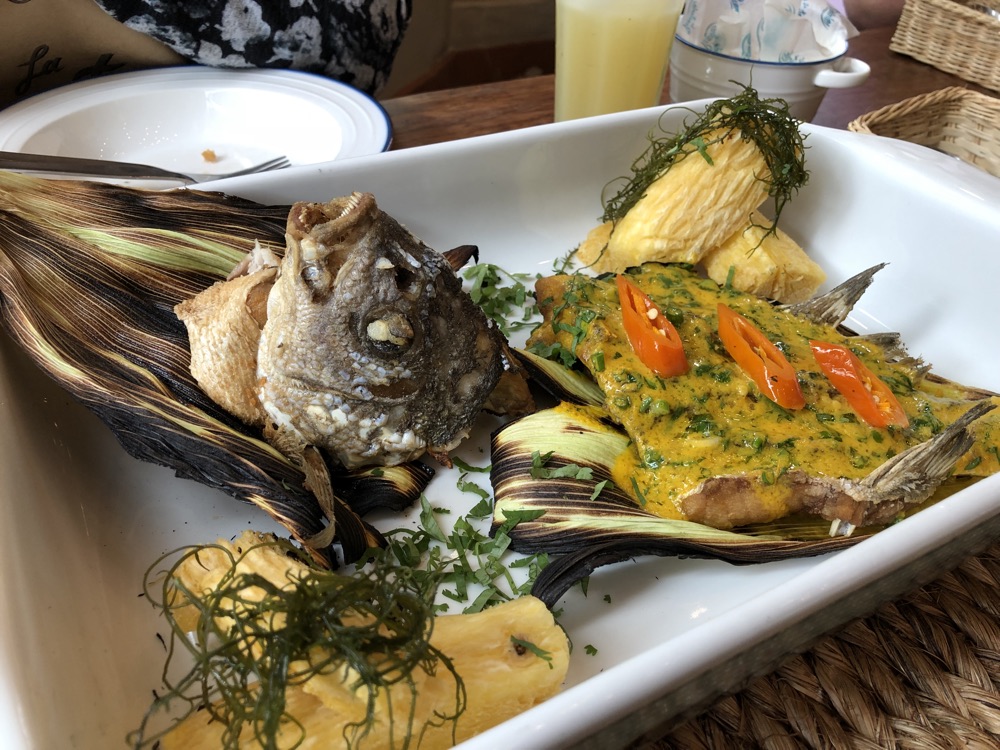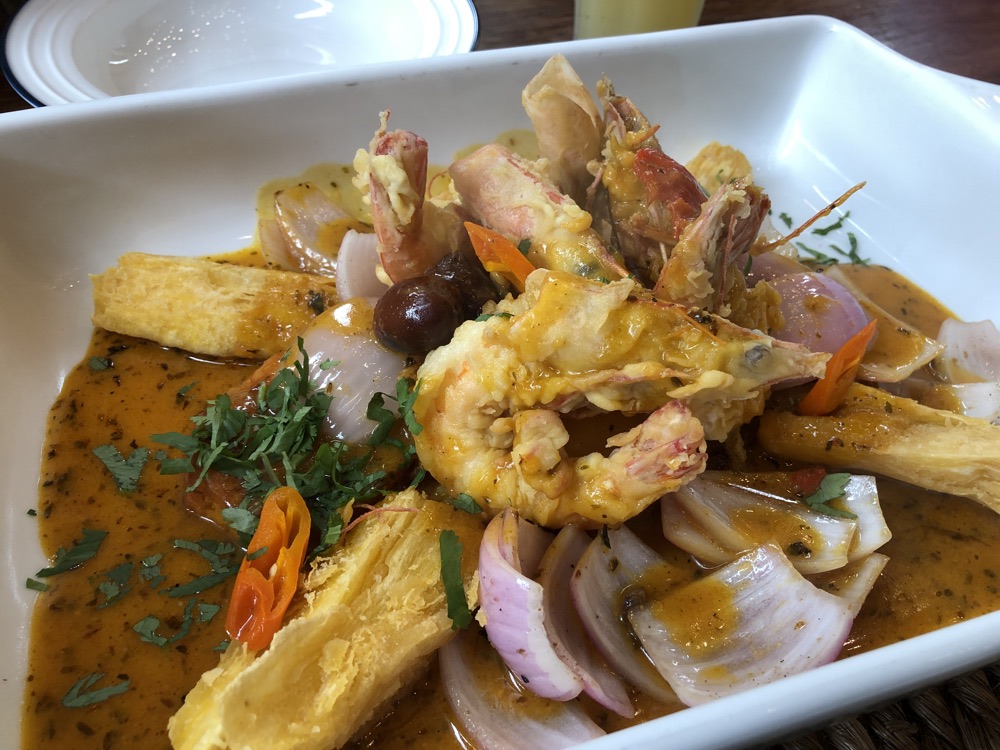 My final evening in Lima involved dinner in Osaka, which is wonderful fusion of Asian and Peruvian cuisine.
The next morning I was dropped back to the airport so that I could head back towards Europe (via Panama).
All in all I really enjoyed my time in Peru and I'm glad I chose a professional company to look after organising it for me. I'll have to go back at some point, though I've no idea when.