It's hard to completely "unplug" and "switch off". However you need to do it from time to time.
Last week I was on holiday and I did my best to avoid checking work email or look at anything related to any of my various roles.
I think I did pretty well overall:


Most normal weeks I'd have logged well over 30 hours screen time – the week before I went on holiday might be a little lower than normal as I was attending the ICANN meeting in Panama city.
From a look at the more detailed breakdown you can see that most of my "work" time was spent on email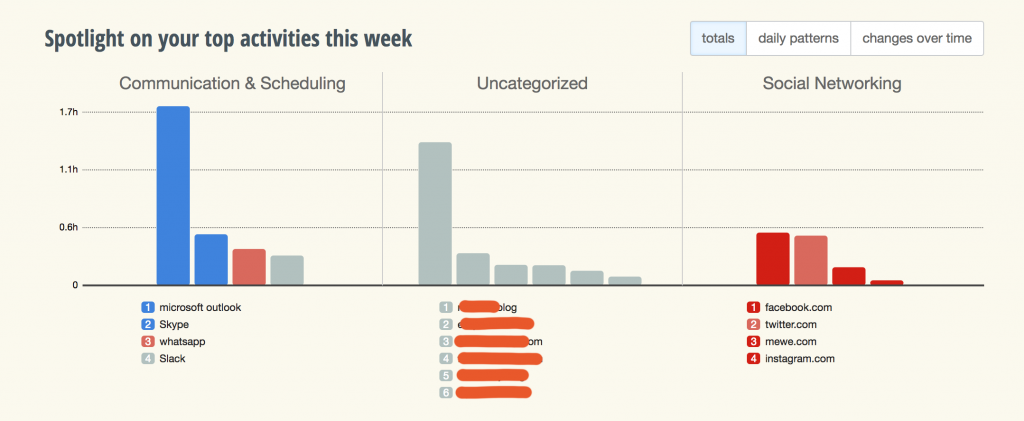 This week I'm back in the office full-time so I suspect the numbers will be a little different!
For the curious I'm using RescueTime to track all this.