Over the past couple of weeks I've been settling in to the new house. There are still a few things that aren't in place just yet, but hopefully they'll be done in the next few weeks (fingers crossed!).
As part of the heating system upgrades I opted for solar panels to handle heating the water. They're not fully installed yet, but they should be in the next few days. For now there's a frame on the side of the house where they'll live: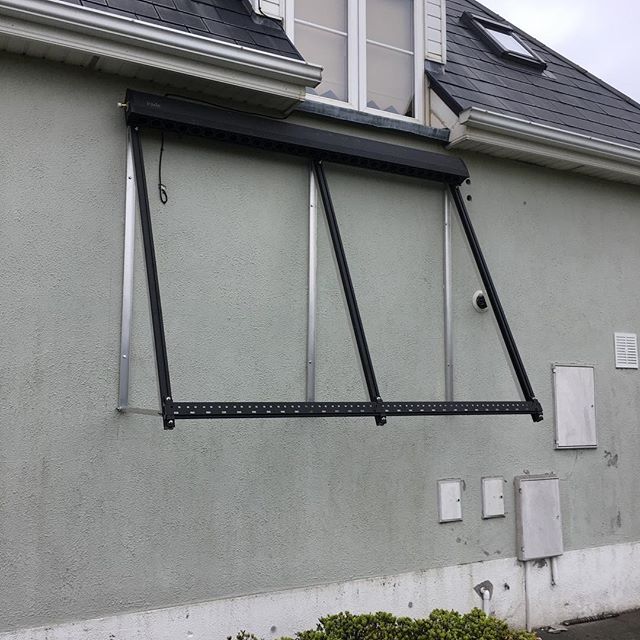 I'm not sure how much hot water I'll be able to get from the panels once they're in place, but from talking to friends who have similar setups they should bring a fairly significant saving. As things stand the new heating system is working really well and I have a nice warm cosy house to greet me in the evening. The water pump means that showers are nice and strong, though not too strong!
As I mentioned recently the combination washing machine / drier isn't working properly, which is quite annoying. I don't have space in the kitchen for a standalone drier, so I suspect I might end up putting one into my home office. Sure, it's not ideal, but it's about the only place that could work. I had considered putting it in the downstairs toilet, where there is enough space, but the regulations don't allow you to place one in there. It's all down to distances between running water and electricity, which makes sense at one level, but is still a little annoying. The other option would be to replace the existing machine, which is about 15 years old, with a newer model, but most people agree that the combination machines aren't as good as separate ones. Plus you pay a premium for the combos.
For now I'll hold off, as I need to get stuff out of boxes as a priority, so that I can get more space to move around in. For now there are only a few spaces in the house that are bordering on sanity. Last weekend my mother and I did a bit of clearing of the kitchen and it's now quite civilised: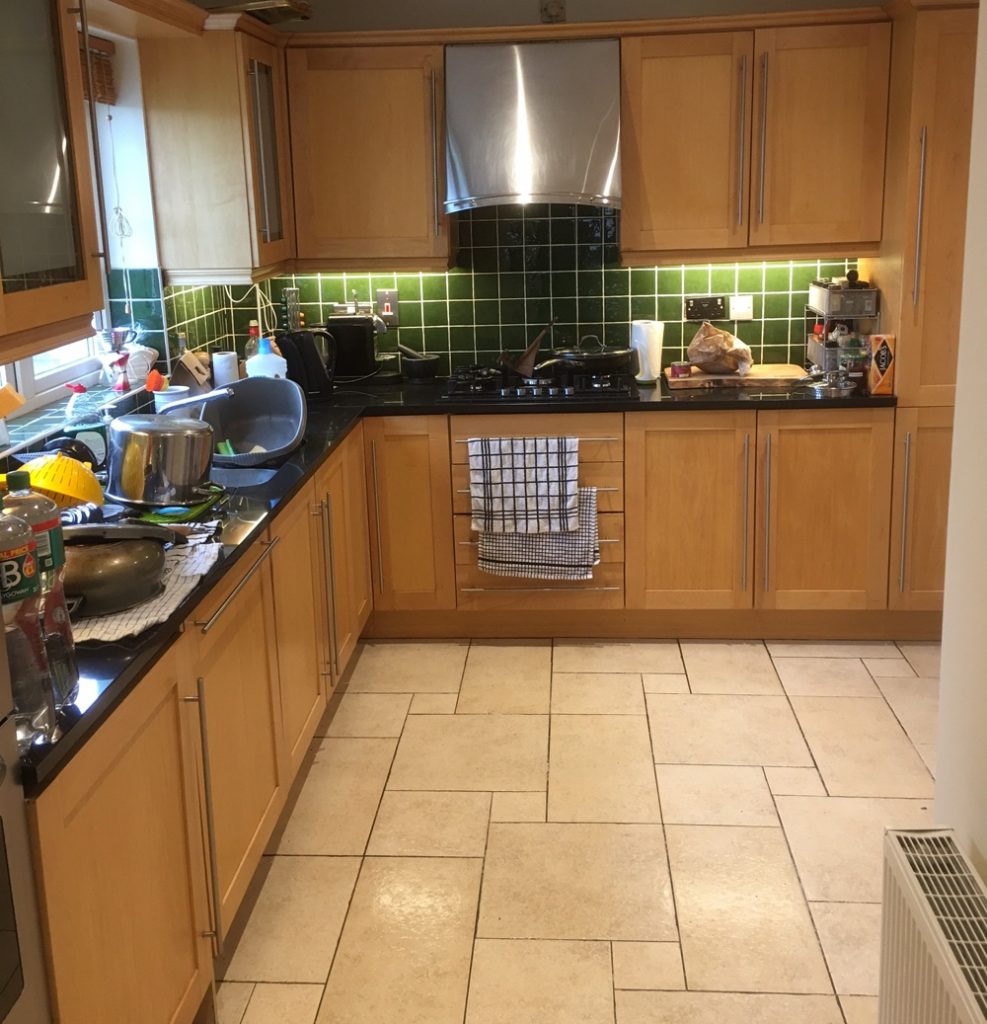 The dishwasher has made cooking and the post-preparation cleanup significantly easier. I used to leave stuff pile up around the sink until I was motivated enough to do the washing up. These days that simply does not happen. Plates, cutlery and glassware go straight into the dishwasher. Pots and pans either get soaked a bit and then go into the dishwasher or I simply wash them by hand. What used to be a chore that I avoided has become almost a pleasure. Almost 🙂
One of the bigger challenges is that I simply do not have shelving for books and other items. I've ordered some custom shelving for both the office and the sitting room, which will take pretty much everything, but I still have to wait another couple of weeks before they're fitted. For now I'm trying to unpack as much as I can and do a bit of triage and dump or giveaway things that I simply don't need. It's also been quite amusing to find old bits of tech buried in boxes that I'd forgotten I even owned. I also realise that I've been holding on to things that I should simply have dumped. I need to get better at this!
So now back to organising stuff ..