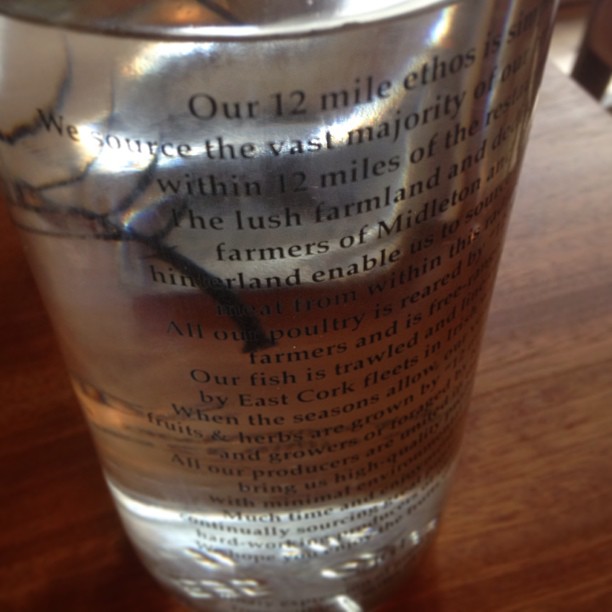 Sage Restaurant is just off the main street in Midleton. Yesterday I was lucky enough to have lunch there and I have to say it was simply fantastic.
But what's more interesting about the restaurant isn't just the quality of the food. It's their food philosophy.
They source most of their ingredients within a 12 mile radius of the restaurant.While that could lead to a rather limited menu, in the case of Sage it definitely doesn't.
The owner of Sage explains the thinking:

Yesterday I had lunch there. It was relaxed, excellent quality and good value. Highly recommended.
Related Posts: