When you're cooking food, no matter what it is, you often need to know how hot the cooking device is and ultimately how hot the food is. With steaks, for example, the internal temperature is the difference between a succulent piece of meat and a dried out husk! Or more seriously it's the difference between an upset stomach and a normal evening… Overcooking some meats might upset your palate, but undercooking chicken can be quite dangerous!
So what kind of thermometers do you need?
You need at least two, but if you're anyway serious about outdoor cooking then you'll probably need three.
So let's look at them a bit more closely.
An Instant Read Thermometer
If you're doing any serious cooking then you need to get an "instant read thermometer". It's basically a thermometer that will tell you what the temperature is quickly, so when you're cooking anything you can check its internal temperature easily. You push the probe into whatever you're cooking to find out its current temperature. The idea with a good instant read thermometer is that you get that info almost immediately.
There are a lot of models available on the market and they vary widely in price. Personally I really like the Thermapen.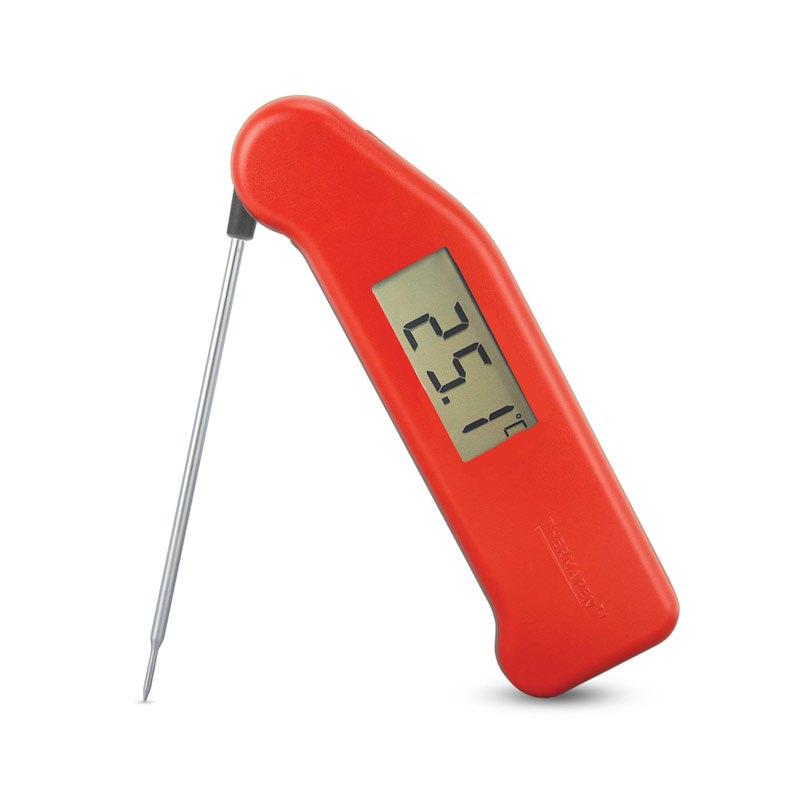 It's not the cheapest, but it's very accurate and fast. Plus it has nice little features like the way the temperature will display the right way up no matter what angle you handle it. The only niggly thing with the Thermapen is that switching from Centigrade to Fahrenheit isn't easy.
A Grill Probe
If you're using a barbecue you'll probably find that a lot of the models out there have a temperature gauge. The problem is that many of them aren't very accurate. They'll give you "an idea" of the temperature, but they can't be described as accurate. Take the Weber kettle grills. They have a temperature gauge in the lid, but it'll end up reading the temperature several centimetres away from the coals, while in any two zone cooking setup the meat (or other food) will be sitting on the other side of the grill entirely. Knowing what temperature the grill is at is important especially on longer cooks. Being able to track the temperature from your couch, or somewhere else in your house makes cooking on a barbecue a lot saner.
There are several companies offering grill probes that will hook up via bluetooth and / or WiFi so that you can track your grill temperature easily. One of the more popular brands is Inkbird, but there are plenty of others out there. Prices also vary
A Probe (or two) for the Food
This is pretty self-explanatory. Knowing the internal temperature of the food as you're cooking it can help overall. When you're able to monitor it remotely using an app on your phone or tablet then it's even better.
If you've got an Inkbird, or similar, then you'll have probably got multiple probes in the pack. For example the Inkbird IBT-4XS, which I got a couple of months ago, comes with 4 probes. That's 1 for the grill and 3 for the food.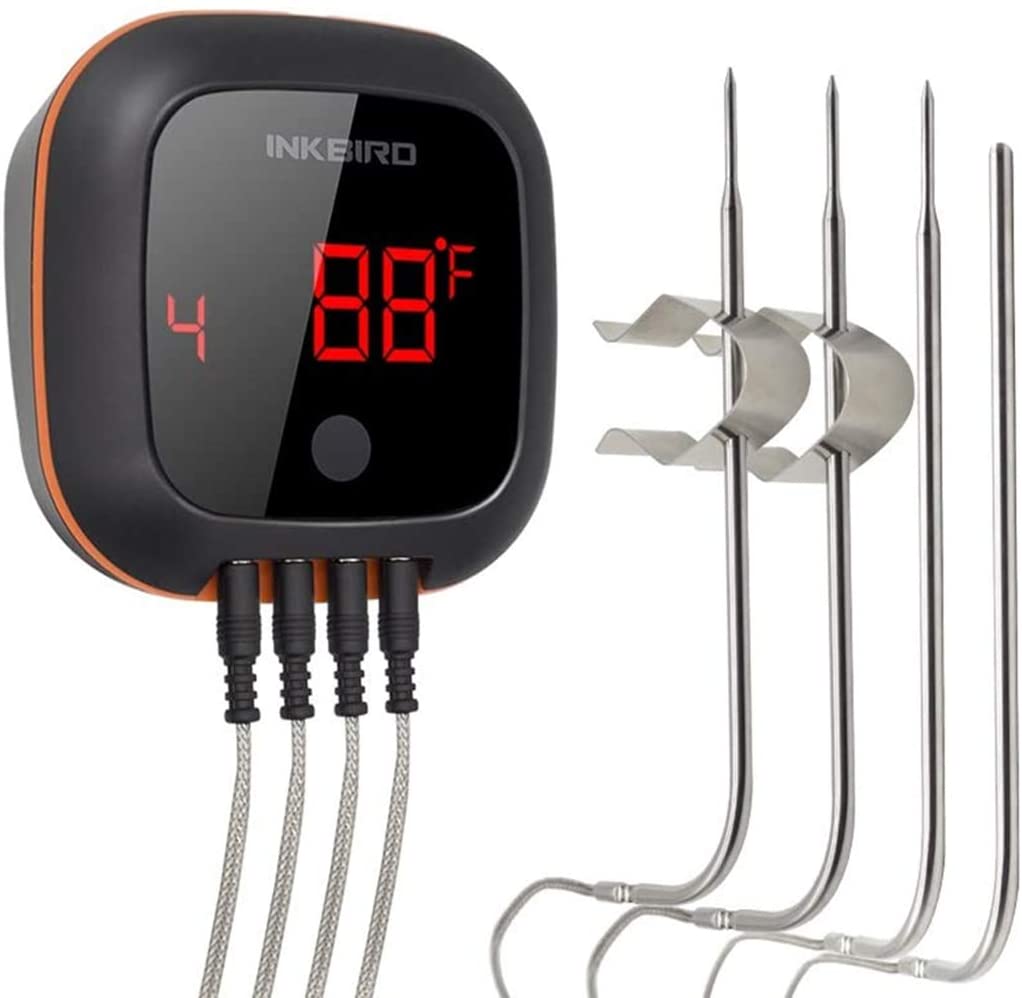 Their customer service is very good and when I ran into issues with one of my probes they sent me out a replacement one very quickly.
You'll find a lot of people talking about the Meater and Meater+ as a good choice for probes.
They are, but they're also quite pricey. You'll also find that due to the way they're designed that they won't work with smaller pieces of meat. Also they will NOT work for getting you the temperature at the grill until they are in the food you're cooking. I love my Meater+, but I also know that it isn't the solution to everything! However you can enable an Alexa skill for the meater, which is both cool and kind of creepy!
I talk a bit more about both the Meater+ and the Inkbird in one of my previous blog posts.