The last week or so the weather has been moving in the right direction at last. The days are definitely longer, which in Ireland means that people talk about "the grand stretch".
The sky has been lovely and clear some days!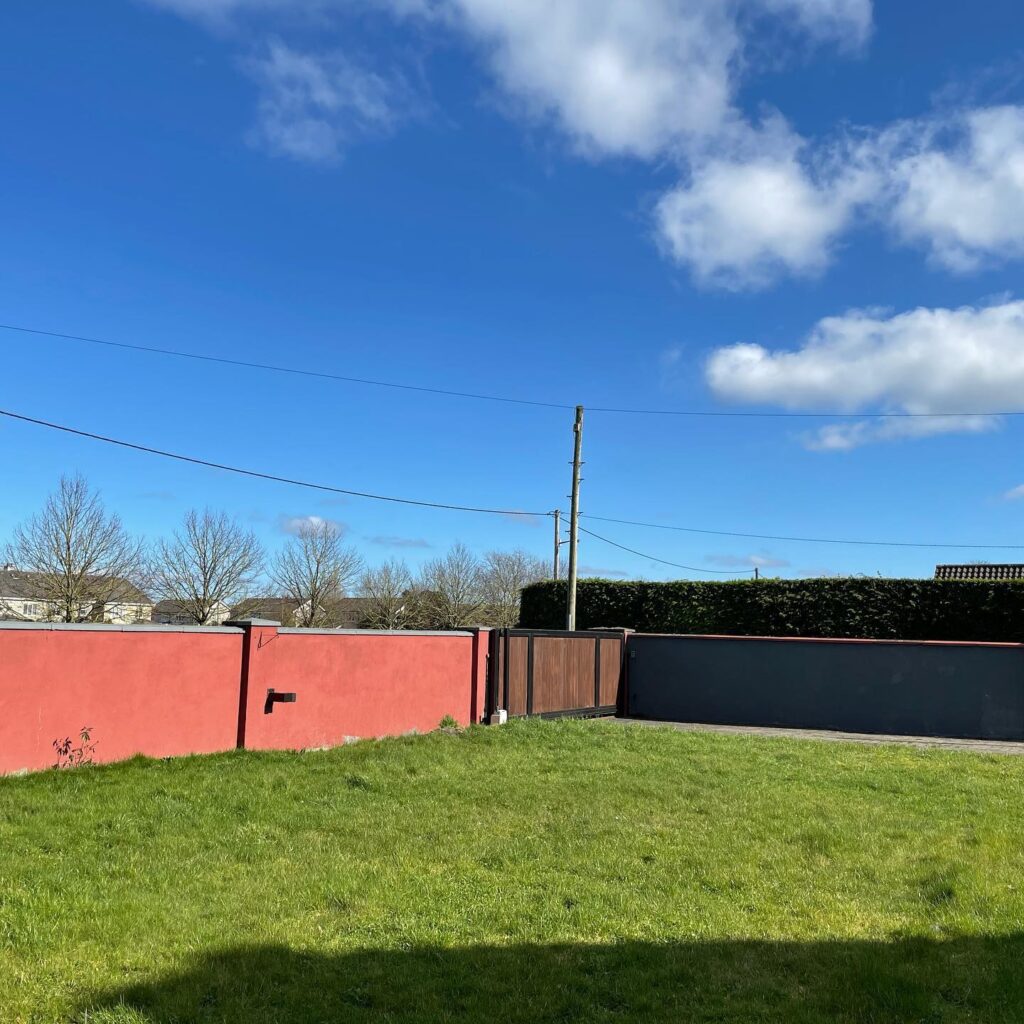 So it's only natural that I've started spending a bit more time outside and working on things that will end up outside when the weather improves.
The first thing is the barbecue. I'd tried to keep using it throughout the winter, but it got harder and harder as I don't have a shelter of any kind for it. So if it was raining you got soaked. And lighting a barbecue in nasty weather is not a lot of fun. Sorry, but yes I am a bit of a wuss! So I had pretty much abandoned it back in late November or early December, possibly before then as I wasn't really keeping track. If you're planning on not using your barbecue for a few months then you should clean it properly before you put it under covers and all that. I didn't, as it was planned at all and not using it for a day or two quickly became weeks, then months. So when I did go to use it there was a bit of muck I needed to remove before I could safely use it.
The first time I lit it I wanted to get it nice and hot to burn off all the accumulated crud. I had an open box of GloBaltic lumpwood which I'd picked up in A Room Outside a few months ago, so that got the temperature up nice and high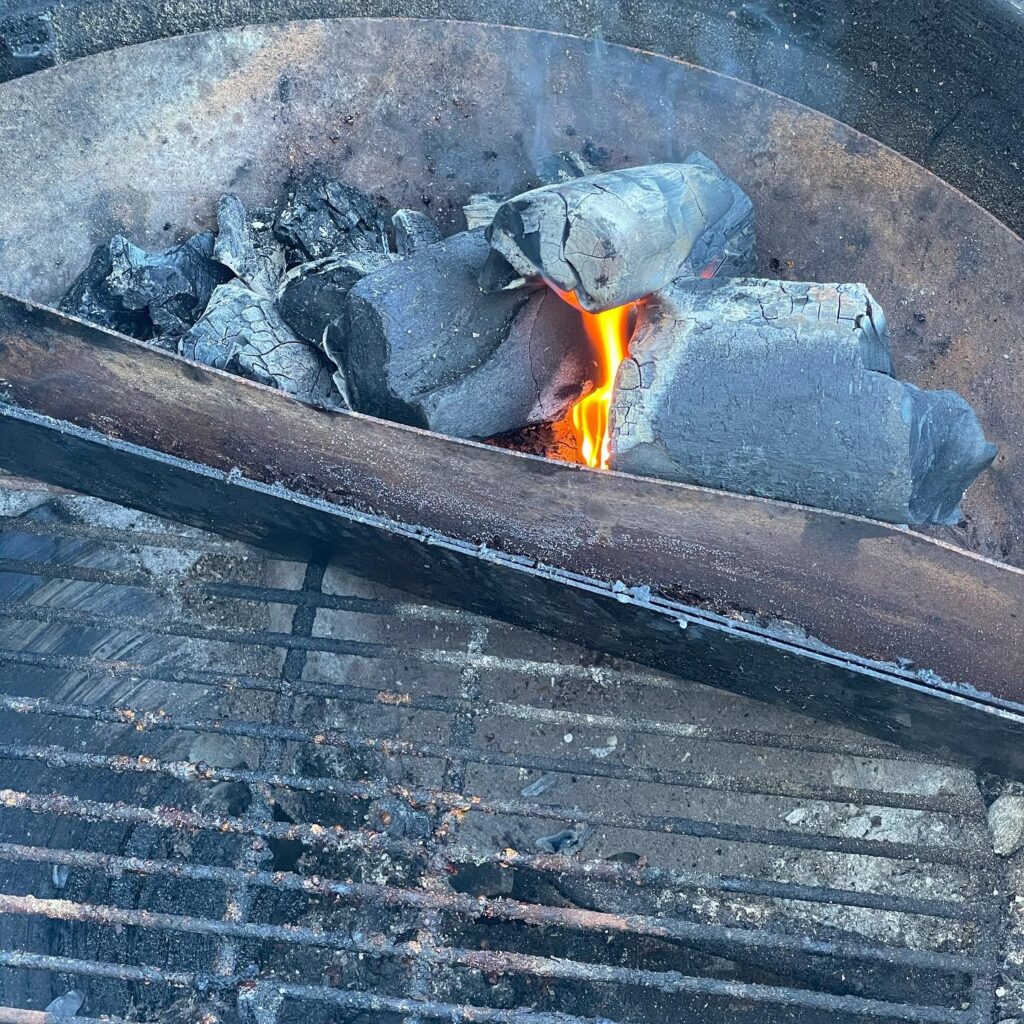 I got a pretty good Indian cookery book recently, so one of the first things I cooked on the barbecue were some absolutely gorgeous lamb kebabs. They'd been marinaded for several hours in a wonderfully aromatic mixture of spices so the smell in the kitchen was fantastic.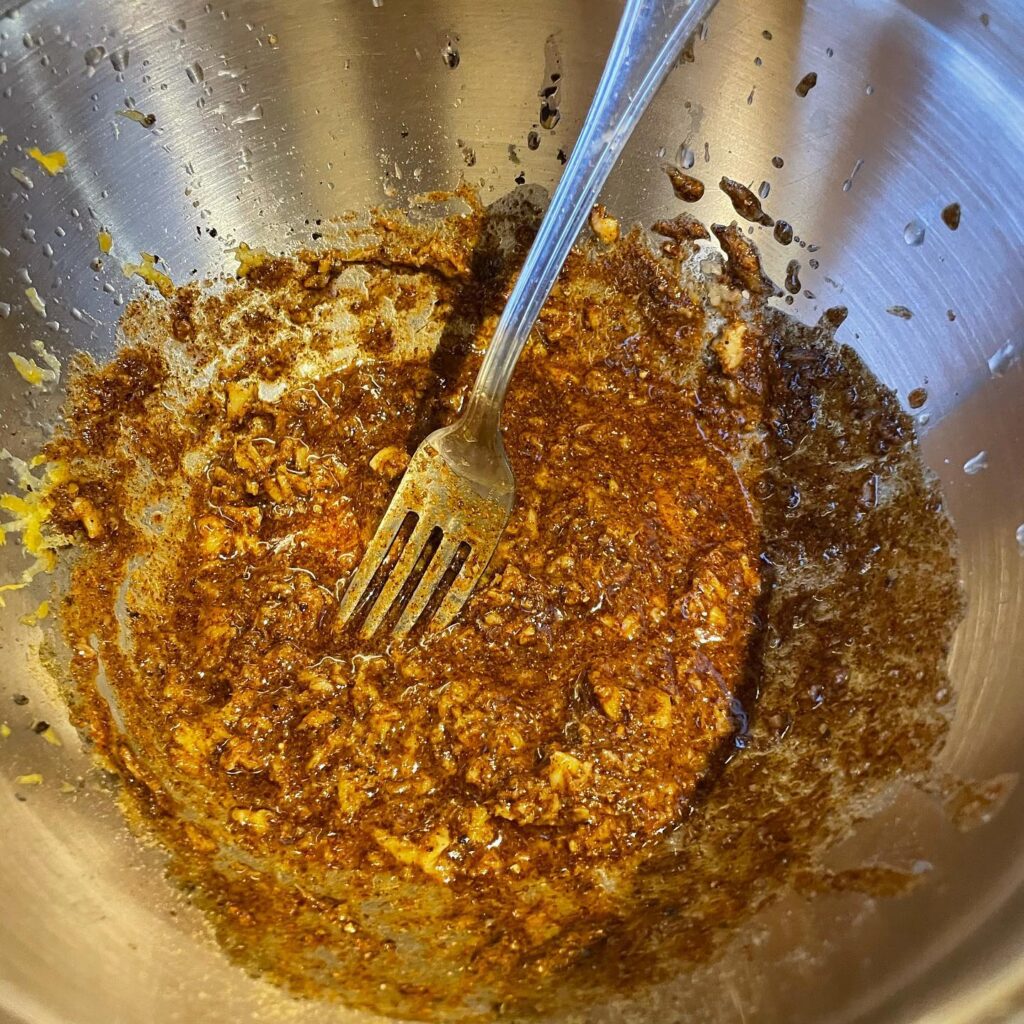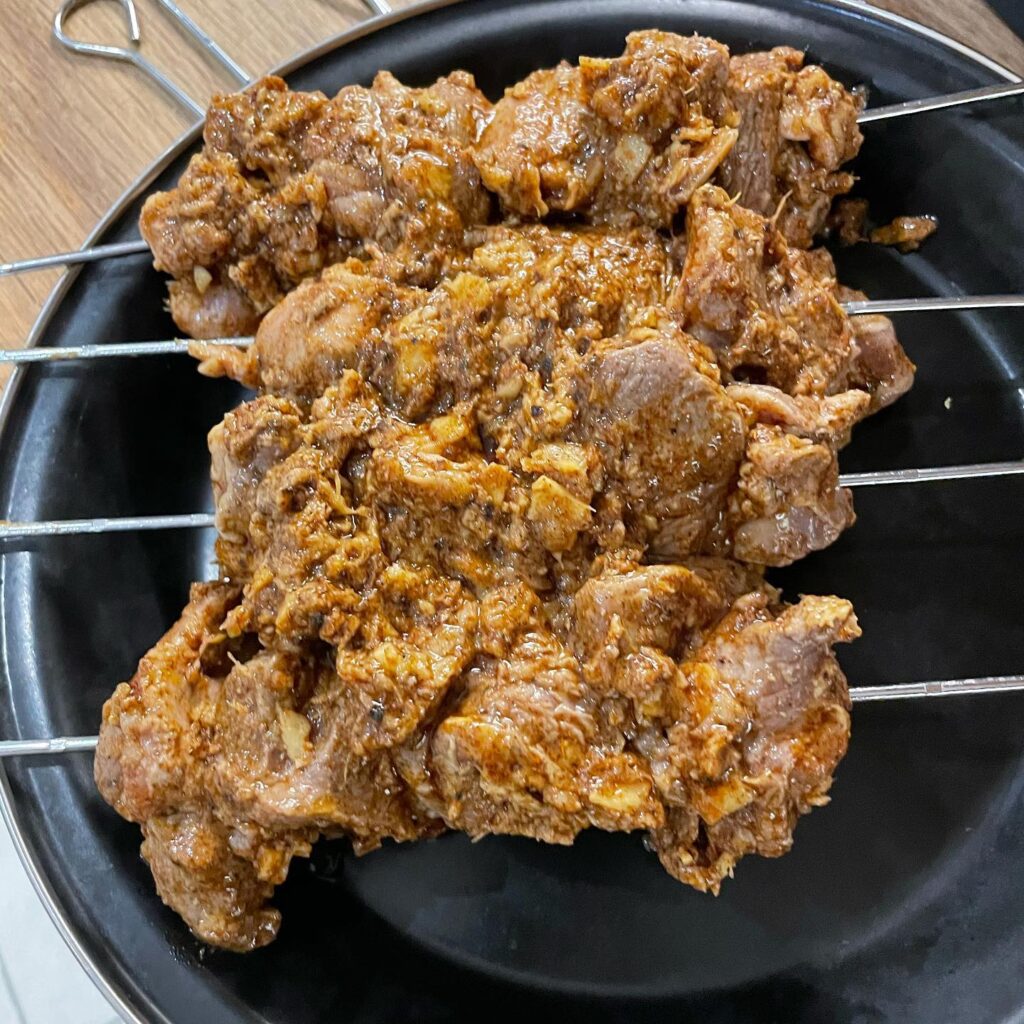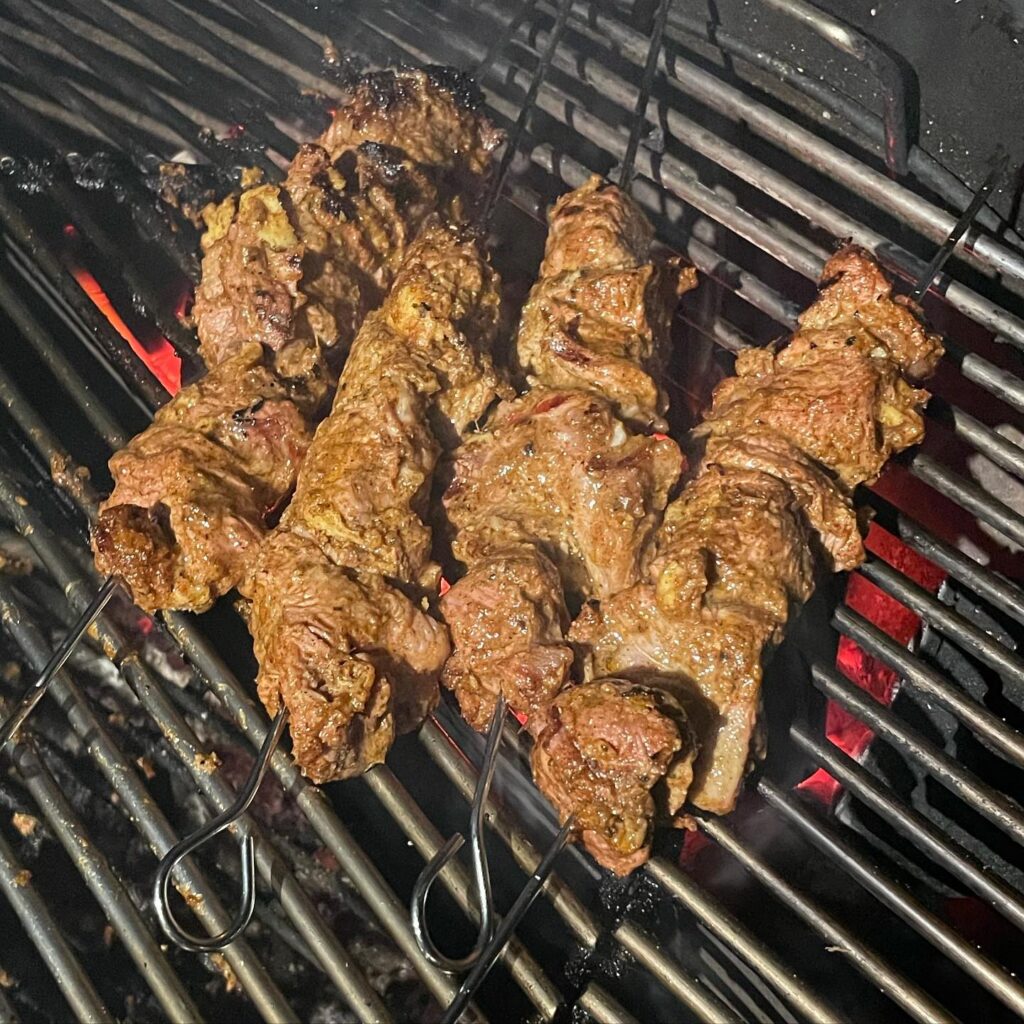 I served the lamb skewers with a fairly spicy tomato sauce and a much cooler yoghurt based mint sauce – all homemade. And it was so so good. Thanks to Meera Sodha's recipes!
Previously I'd decided that I'd start growing more ingredients. To that end I've spent many hours over the last few weeks trying to find Irish suppliers of greenhouses that have stock or failing that, reasonable leadtimes. So far I haven't had much luck. Unfortunately it looks like most glasshouses sold in Ireland come in from the UK and between Brexit and the impact of Covid on supply chains there just aren't as many available as before. In some cases the lead times being cited are 6 months or more!
For now I'll be using some planters. I've got one which is for herbs specifically so far: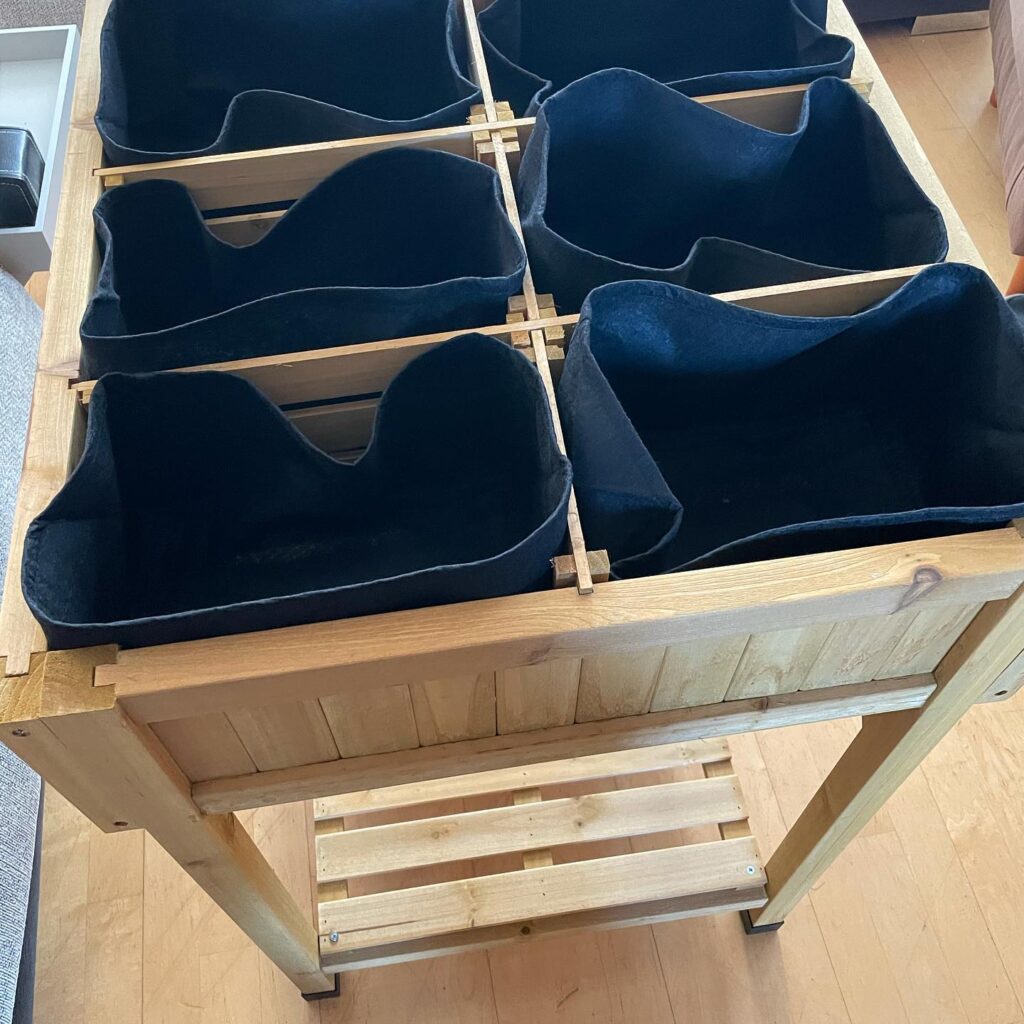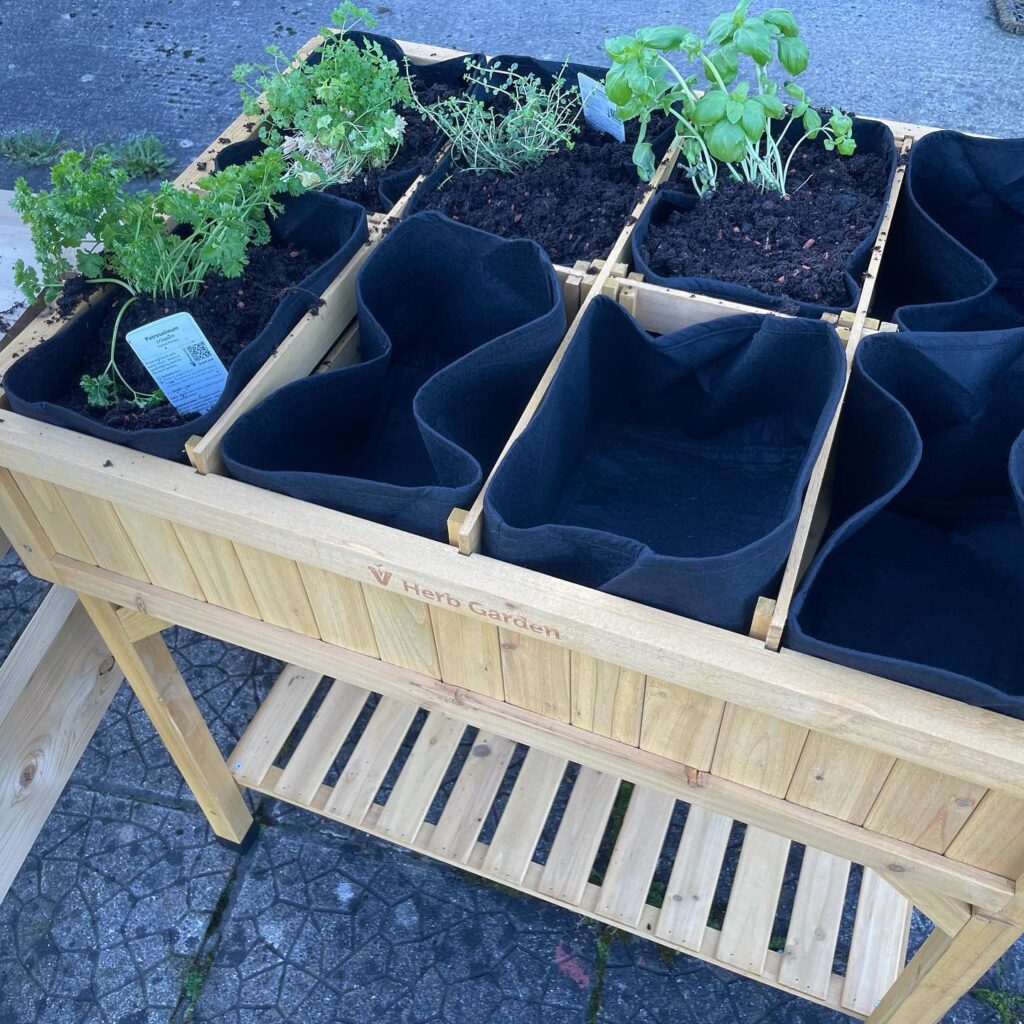 I've got a several seed trays and propagators on the go at the moment with a variety of herbs which I'll transplant outside once they're big enough. I've also ordered another Vegtrug but this one is a deep planter for vegetables. I might get more conventional raised beds as well, but I'm not sure yet how many I really need. If I was able to get a few of the ingredients growing in my back garden that would be a win in my eyes! But with the "wonderful" Irish weather getting some kind of covered solution is probably the only way that I'll be able to grow any of the chilli peppers I'd like.
I'm also exploring options for the front of the house as well as the front garden. I'd like to use the space better, though I'm really not interested in high maintenance stuff. I'm also keeping an eye out for options for making use of all the wall space that I have. It'd be interesting to be able to use the walls and the fence to support some kind of growing system, but I'm not sure what is available. The fact that all the garden centres are currently closed to the public isn't helping of course, so I have to resort to what I can get my hands on!