Over the past few years I've been fortunate enough to have some great dining experiences. Most of them, however, have been overseas. That's not a reflection on restaurants in Ireland. Far from it. There are some wonderful restaurants around Ireland. But the reality is that I tend to go to nicer places when I'm traveling.
So being able to have dinner in Chapter One was not something that I'd really thought too much about. Of course I'd heard of the restaurant, they've got a great reputation.
A couple of weeks ago I had dinner there for a work event. And it was wonderful. It's a Michelin starred restaurant so I decided in advance that I'd be going "off diet" for the evening – when you're eating that kind of food imposing restrictions is just silly.
The restaurant is located within a couple of minutes walk of Dublin's O'Connell Street in what apparently was the Jameson family home. It's a lovely space that has been very tastefully decorated. It's modern, yet refined.
As we were having a private event we dined in one of the restaurant's private dining rooms The Jameson Room. It'll seat about 14 people, but as our group was smaller we had ample space, which was great. The service started with cocktails and I opted for a gin and tonic. The bar has a very good selection of Irish gins so I opted for a Galway Gin, as I'd never tried it before.
Once the rest of our group had arrived we were given the menus and were able to choose from the standard dinner menu. That was a nice touch, as with many group bookings you're stuck on a fixed menu, which in a Michelin starred restaurant will be excellent, but having choice is better.
It's probably worth mentioning the bread that they served. It's all made in house and one of the staff informed us that not only is it baked on site, but they bake in advance of each service, so it's incredibly fresh.
When you're handed a menu where every dish is guaranteed to be good it can help to ask the waiter for guidance, so I did. I'm glad I did, as he was able to help me navigate the choices by palate, which was very helpful.
I opted for the soup to start: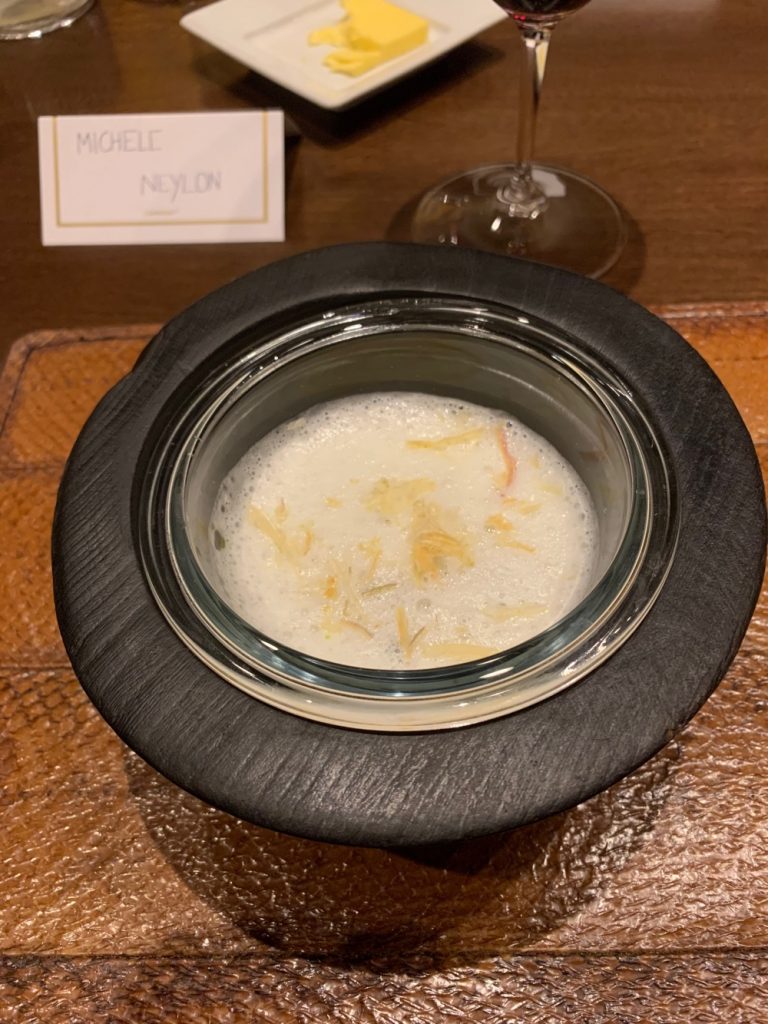 The second starter I chose was a wonderful rabbit dish, which had a wonderful melody of flavours.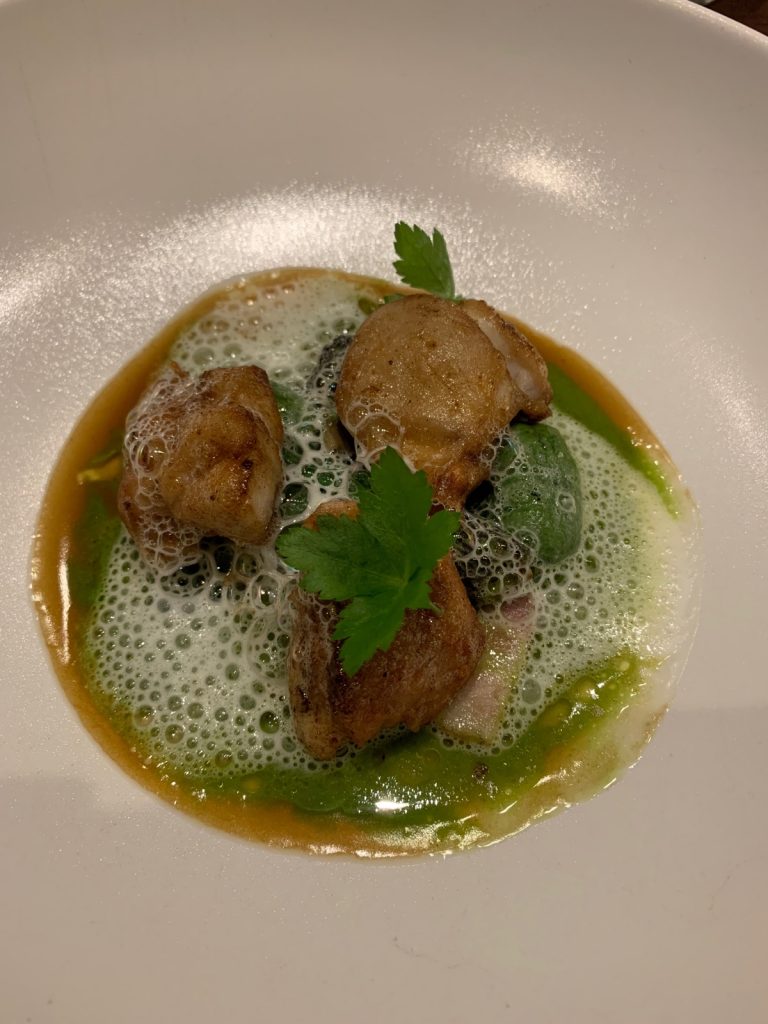 The choice of main courses included things like beef, but I opted for the duck as it's something I'm less likely to get elsewhere – at least like that.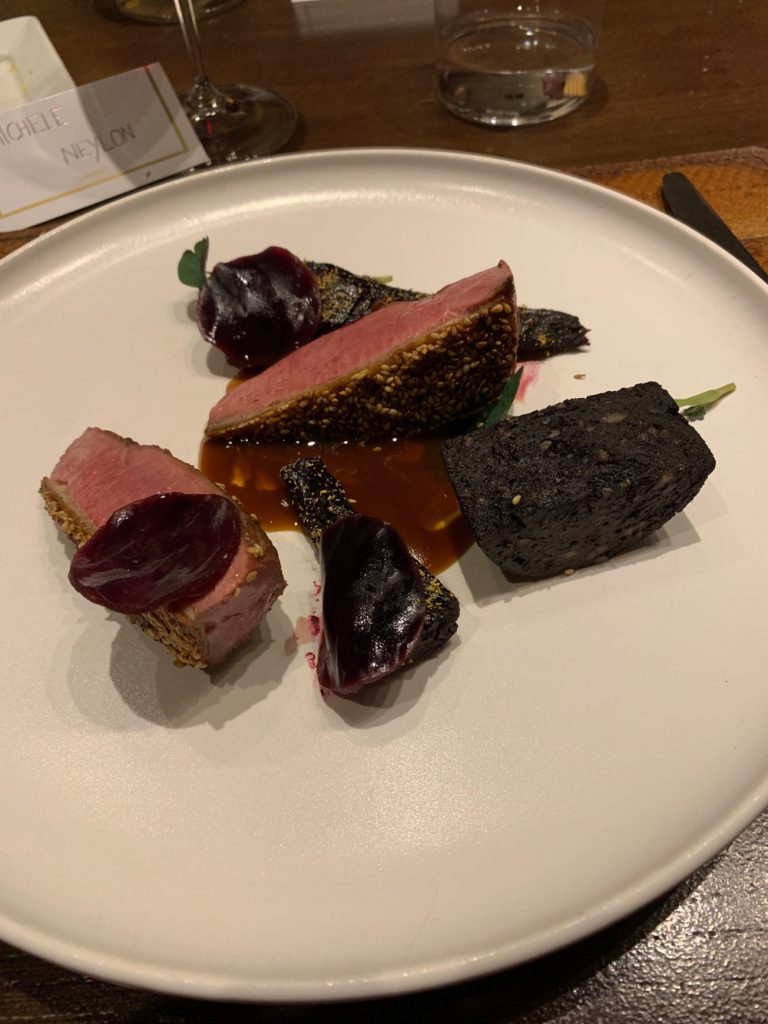 To finish everything off there was a choice of desserts, so I went for the rather decadent chocolate option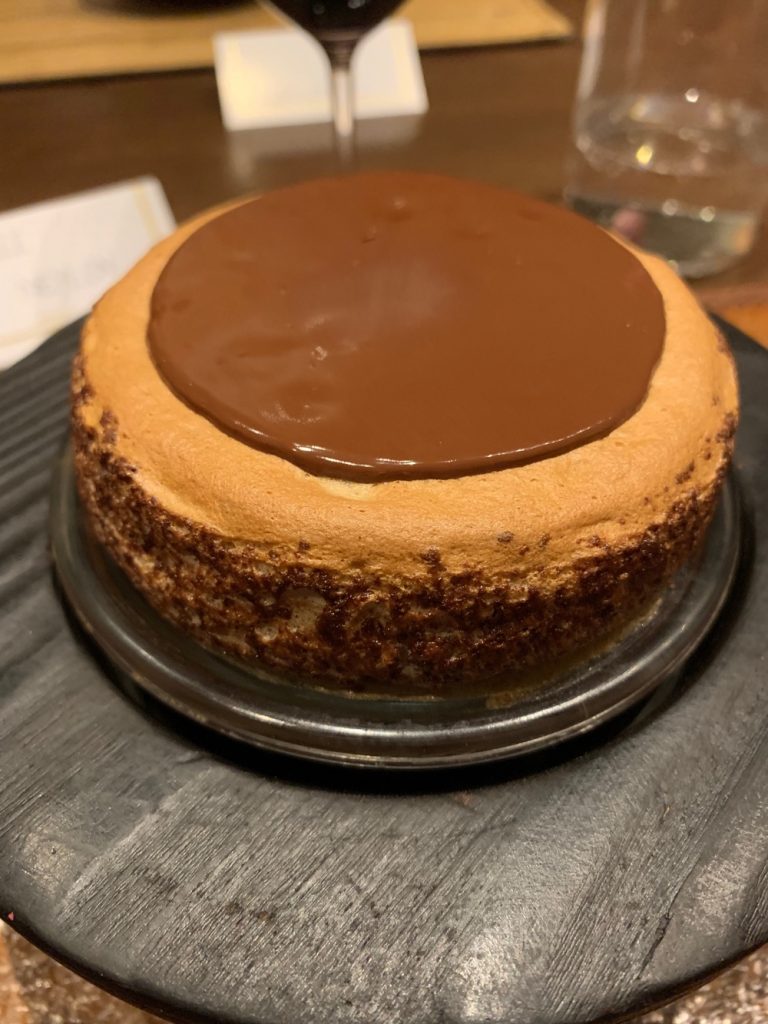 Being in the Jameson room we simply had to finish off the evening with an Irish coffee, which is one of the restaurant's specialities.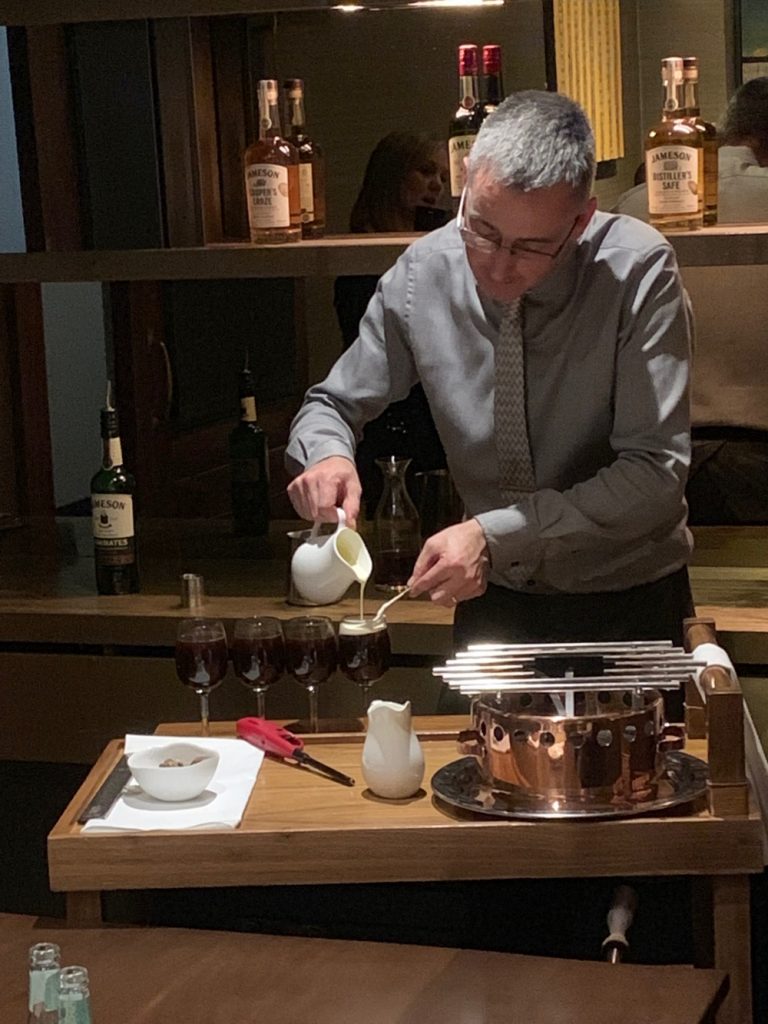 The dinner was out of this world. Great food and service in a lovely setting. Definitely somewhere I'd go back to again.