As I mentioned one of the things I want to focus on during lockdown 2.0 is making cocktails aka mixology.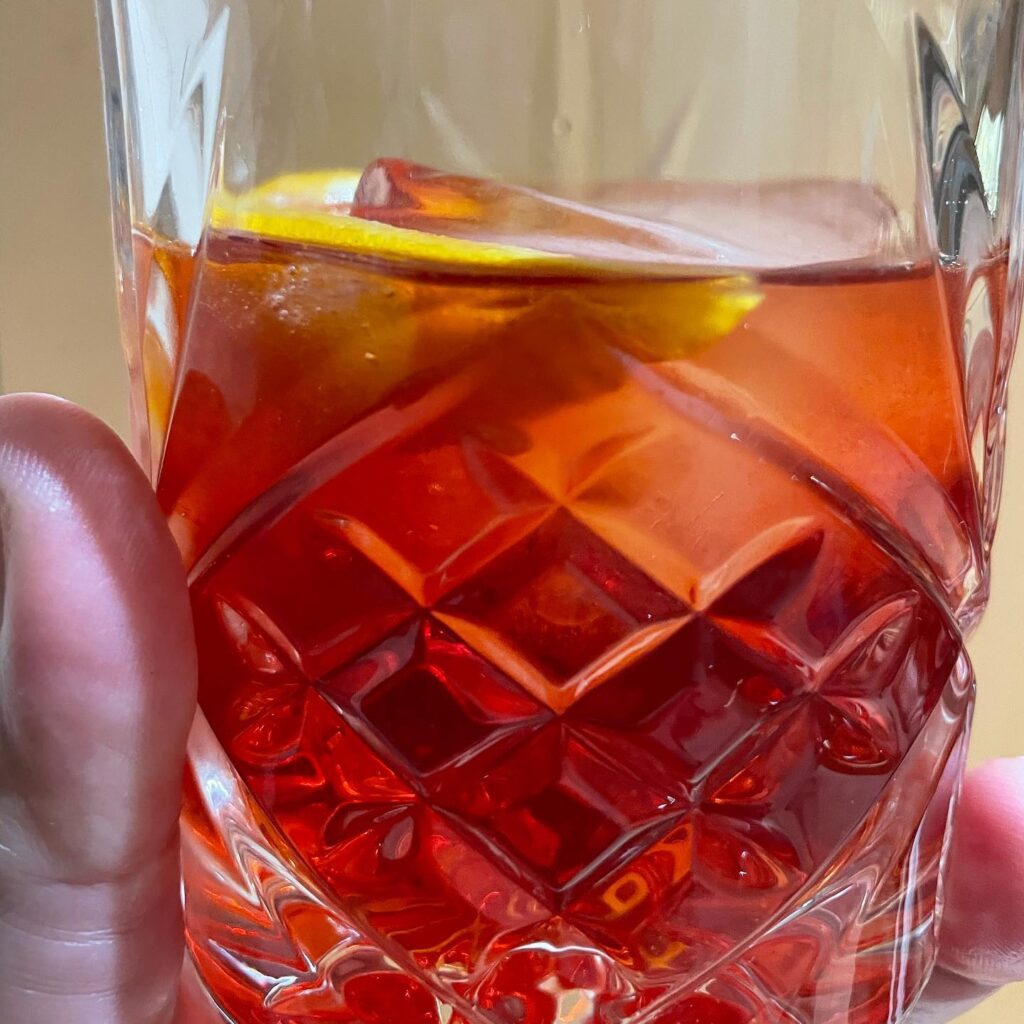 To be able to make a reasonable selection of cocktails at home you need to address three basic elements as far as I can tell:
Alcohol bottles – you'll need a range of different spirits and liqueurs which are the base of the various drinks you'll be making
Equipment – shakers, mixers, spoons, knives, glasses etc., Some are essential while others are "nice to have"
Garnishes and mixers – various fruits, vegetables, syrups and juices that you need for various drinks
The booze / alcoholic drinks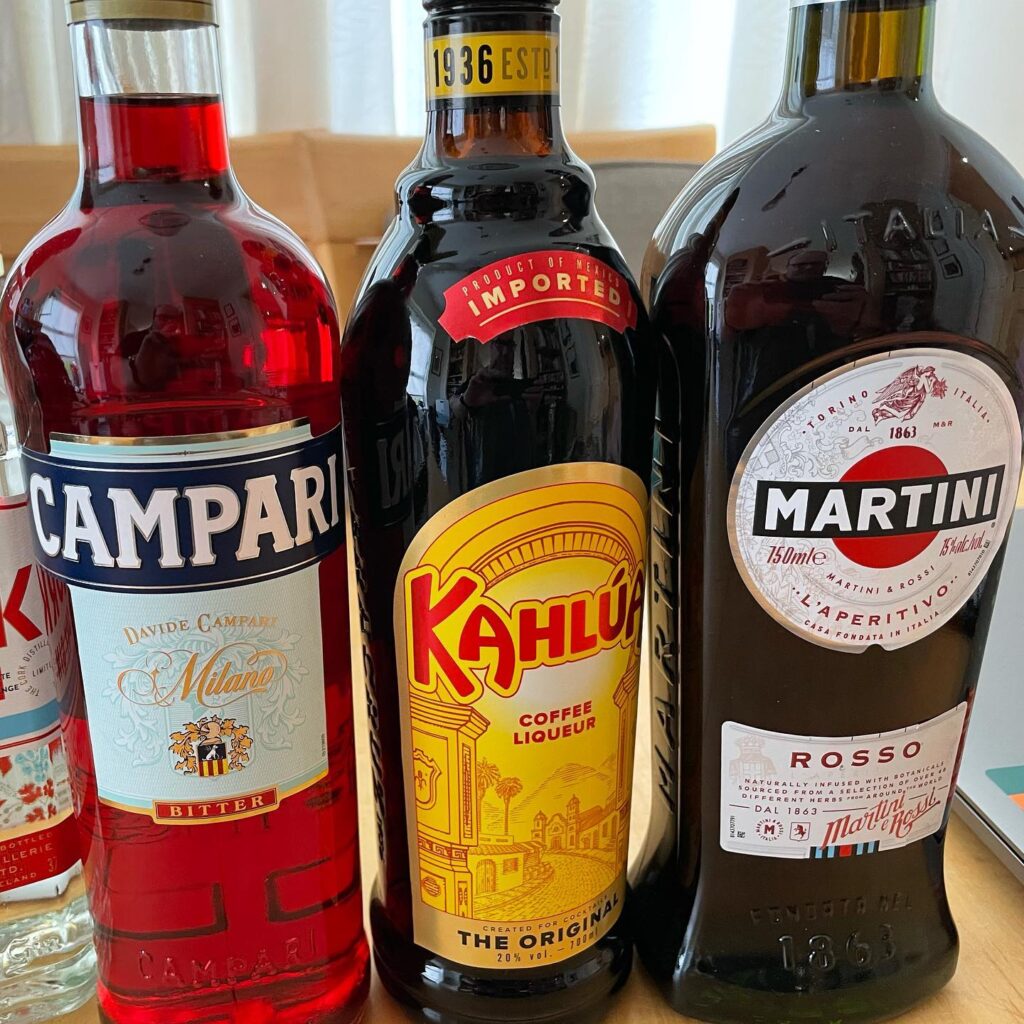 Over the past few years I've travelled quite a bit and one of the things I started doing was picking up a bottle on my way home. So coming back from France it could be a cognac or calvados, from Cuba it was rum and so on. So I did have quite a few bottles of various spirits already, but not really enough of anything to make anything more than one or two very rudimentary mixed drinks. I'd never, for example, has any reason to buy bitters.
Trying to work out what I needed if I was going to be able to make anything more than one or two cocktails required a bit of research. Two blog posts helped me quite a bit to put together a selection of bottles that will cover most of the more common cocktails. Of course you can easily expand the selection but for now I'm happy enough with what I have.
Sourcing most of the commonly used drinks for cocktails isn't that hard and you can get a reasonable selection in any supermarket or off license. However there are a few drinks that will require me to order them in specially. So, for example, while you can get vermouth easily you won't get any variety in small town Ireland. But these are small details and not a real issue.
The Equipment / Gadgets
I've been making gin and tonic and other, very basic, drinks for a long time. But apart from a brief fixation with the Moscow mule I hadn't really used a cocktail shaker. I picked up a very cheap cocktail set a couple of years ago which included a shaker. It sort of works but I've already noticed that the shaker is pretty poor quality.
So what do you need?
The obvious bits are:
a shaker
ice
a knife to slice fruit
a spoon or two
jiggers – the measure for alcohol. You'll probably need more than one.
a muddler – handy for drinks like mojito when you want to get some of the flavour out of herbs and fruit
glasses – you'll need a few different types for the different styles of cocktail
a juicer for lemons / lime
There's plenty of places selling bar and cocktail equipment, though, oddly, I've found that off licenses aren't the best place to look. Online the likes of Nisbets (aff) have an excellent range.
Garnishes and other bits and bobs
What you'll need will obviously depend on what kind of cocktails you're making.
However there's a few things that seem to be used quite a lot and are probably a good idea to have on hand:
cream – one of the upsides of living in Ireland is that we have excellent dairy produce, so getting good quality cream is really not hard
lemons – between freshly squeeze lemon juice, slices of lemon for some drinks or various other bits of the lemon for multiple concoctions it's really one of those fruits you always need to have.
oranges – similar to the lemon, though not for the same drinks
ice – when you start making cocktails you quickly realise that you need to have ice and quite a lot of it.
cherries and other garnishes
I expect over time that you'll work out which ones you need more of and more often. I'm not going to stock my fridge with apple juice and orange juice all the time unless I'm planning on making cocktails that need those juices!
Of course the other final ingredient is the actual cocktail recipes themselves.
There's a lot to choose from and I'm not sure what the best way of navigating the sea of cocktails really is. Friends have recommended a couple of books to me that I might get at some point, but for now I'll probably stick to looking up instructions for the more popular cocktails as I work my way through the list.
I'm hoping that by the time Christmas rolls around I'll have tried and tested enough different cocktails to have a much better handle on that entire world!