I've been digging through photos on my phone over the last few days and publishing some of the quirky ones.
This shot is of the Central Perk sign on the Friends set. Yes, the real set, at Warner Brothers Studio in Burbank.
I was there last year, but lost most of the photos I took when I forgot my camera on the back seat of a taxi (doh!)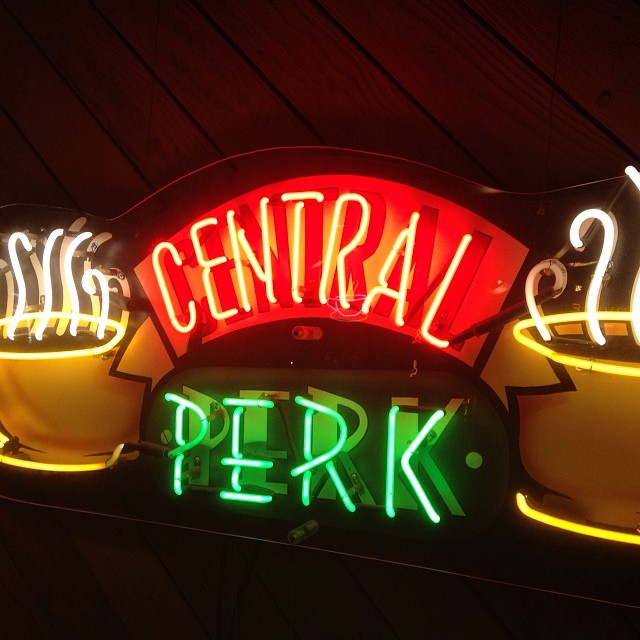 The last episode of Friends aired in May 2004 – that's nearly 10 years ago!
However it's still a massive cash cow for Warner and the cast, as it's airing constantly on TV networks around the globe. The cast members were given syndication royalties, so every time an episode airs somewhere that's a few more cents for each of them..