Unlike many Japanese cities Kyoto was able to escape most of the bombing during the Second World War, so there are quite a few areas of the city that are full of quite old buildings. The streets in some of these areas are narrow and the architectural style has a certain grace to it.
But this is Japan, where modern and old combine. While in the central shopping districts of Osaka or Kyoto you're possibly overwhelmed with the modern and sometimes garish decors, in parts of Kyoto there's a definite respect for the more traditional.
One example I stumbled across this morning was a Starbucks. They're not an uncommon site on the streets of Kyoto, but this one blended in to its surroundings in a very simple yet stylish manner.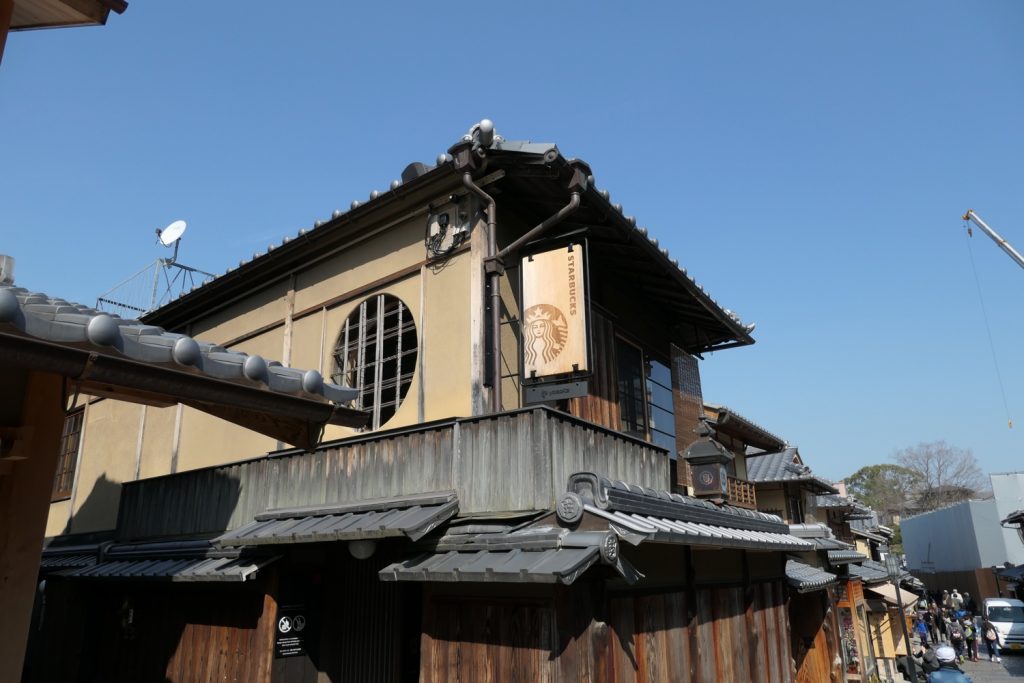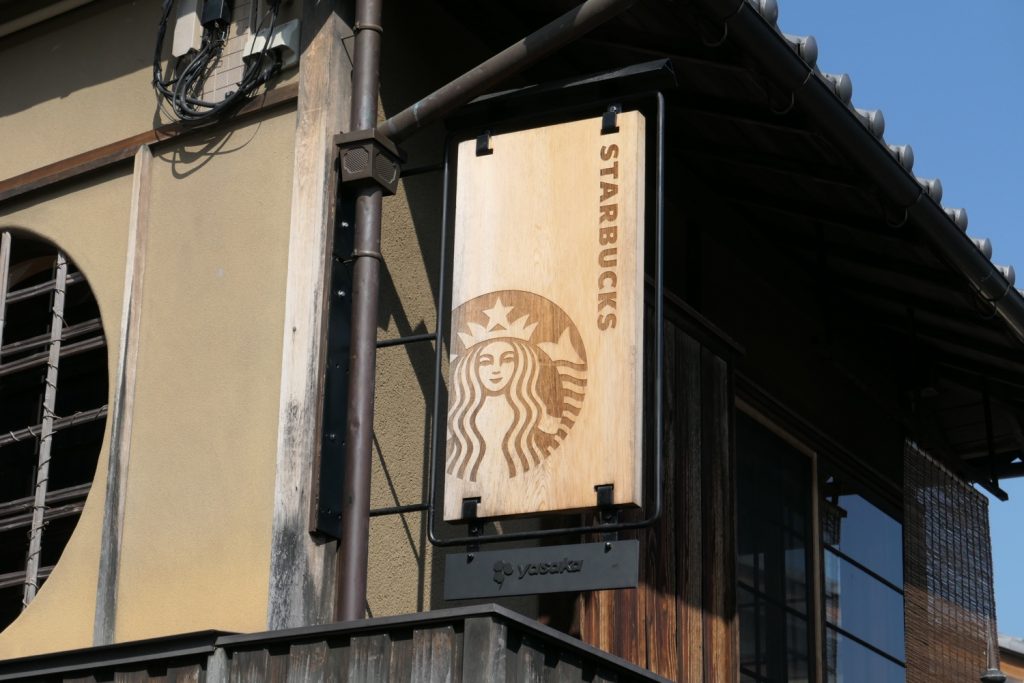 It's unfortunate that brands like Starbucks and McDonalds don't do this more. Generally when I've seen this kind of subtlety in their signage it's because they've been obliged to under a local planning law. I assume this is also the case in Kyoto.