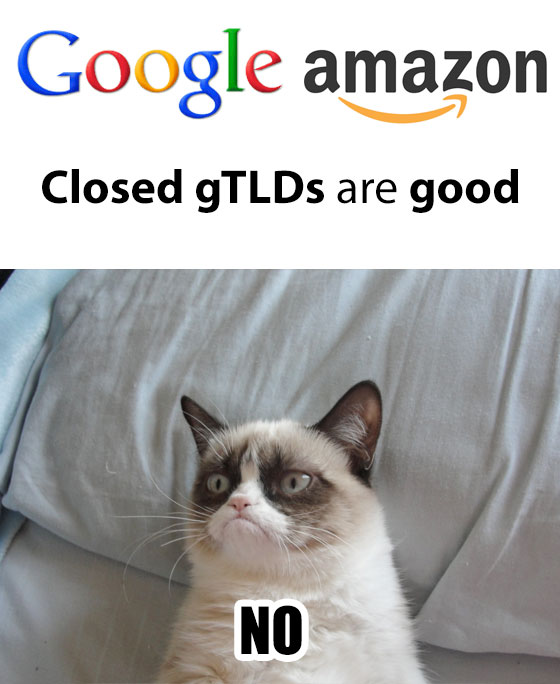 ICANN is currently evaluating a couple of thousand applications for new top level domains. Most of the applications are for new and interesting domain extensions (the bit on the right of the dot) that will provide greater consumer choice and foster competition.
Unfortunately a smaller subset is from a companies that believe they have special rights to corner off entire generic keyword spaces for their own use.
Cloud computing, for example, is something that so many companies are involved with that it would be impossible to enumerate how many are involved. Yet Symantec plans to use .cloud for itself and nobody else.
Or what about Google's application for .blog which they want to keep solely for the use of Blogger users?
I've put together a few key points about the issue here.
If you feel that allowing a few companies to monopolise keywords like this is a bad idea let your voice be heard here.