After what seems to be aeons of Amazon treating Ireland like a second class citizen they're finally launching "Amazon Prime" in the Irish market.
In an email I got earlier today they're announcing "unlimited two-day delivery" with Amazon Prime to Irish addresses.
It's not very clear how they decide which items qualify for the free delivery to Irish addresses. While items marked as "Prime" will generally qualify for free delivery, there are quite a few items that won't ship to addresses in the Republic of Ireland. For example, Amazon Pantry, which is Amazon's online supermarket service, will not deliver to an Irish address, which is unfortunate.
Either way Amazon's announcement is good news for Irish consumers!
Here's a screenshot of the email: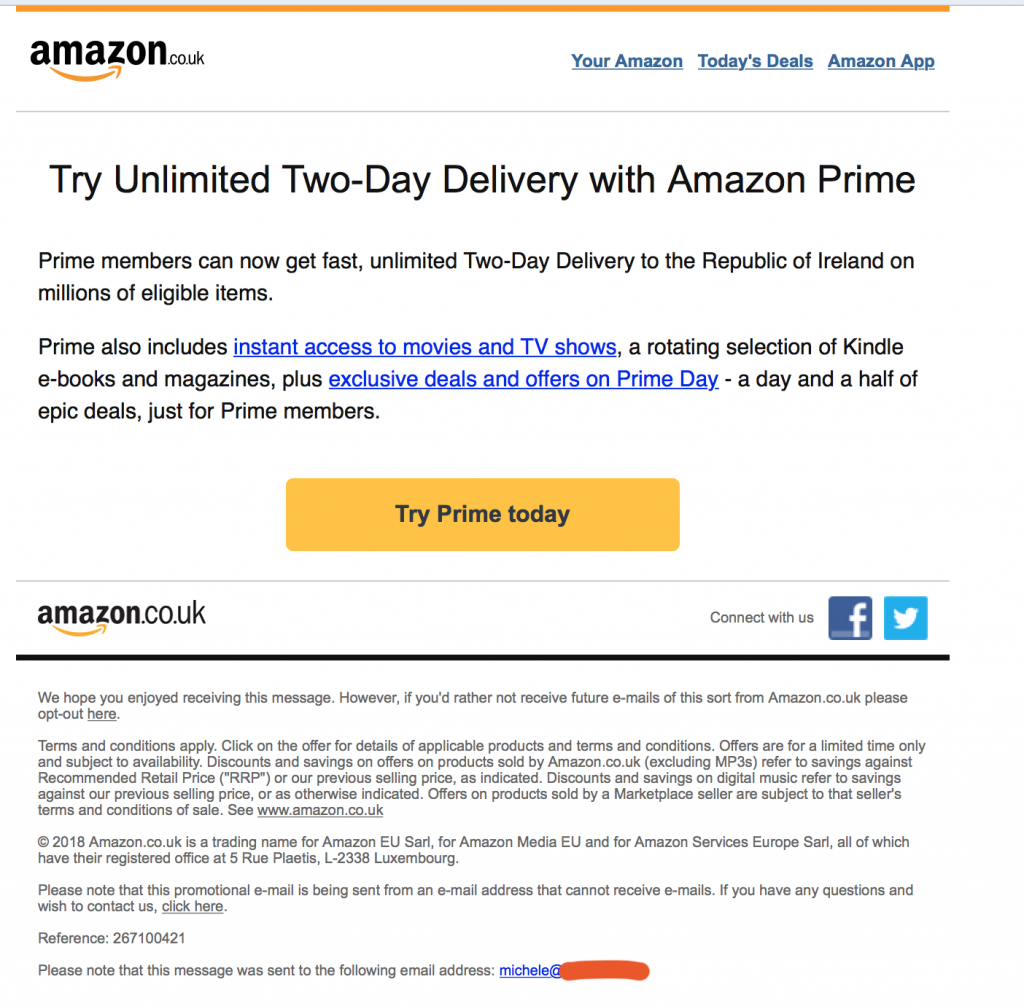 Amazon Prime costs £79 / year if paid annually, which works out around £6.60 / month. That's less than €7.50 a month, which for unlimited deliveries is really good value as long as you order on fairly regular basis. It wouldn't work out too well if you only ordered once or twice a year obviously!