I've been using a couple of photos as my online avatar on multiple platforms for the last few years. I've had various caricatures but I hadn't got a new one in a long long time.
Last night I was sent an updated one which I'll probably use in several places: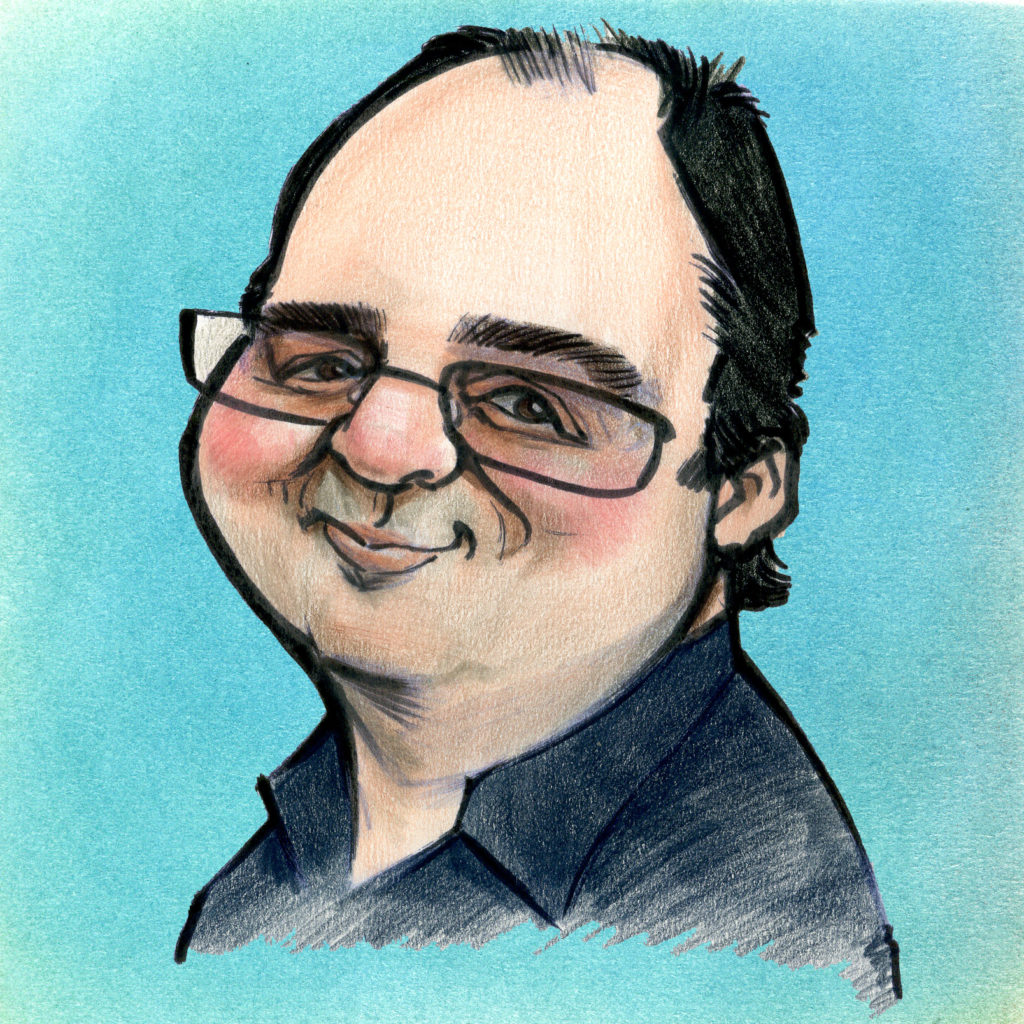 It's the work of Allan Cavanagh, who has been doing caricatures and comics for as long as I can remember.
He's able to do them based of photos, so if you were ever thinking about giving your online persona a "lift" why not contact him?